Skip Navigation
Alumni Spotlight
Dr. Morgan DiCarlo
May 2022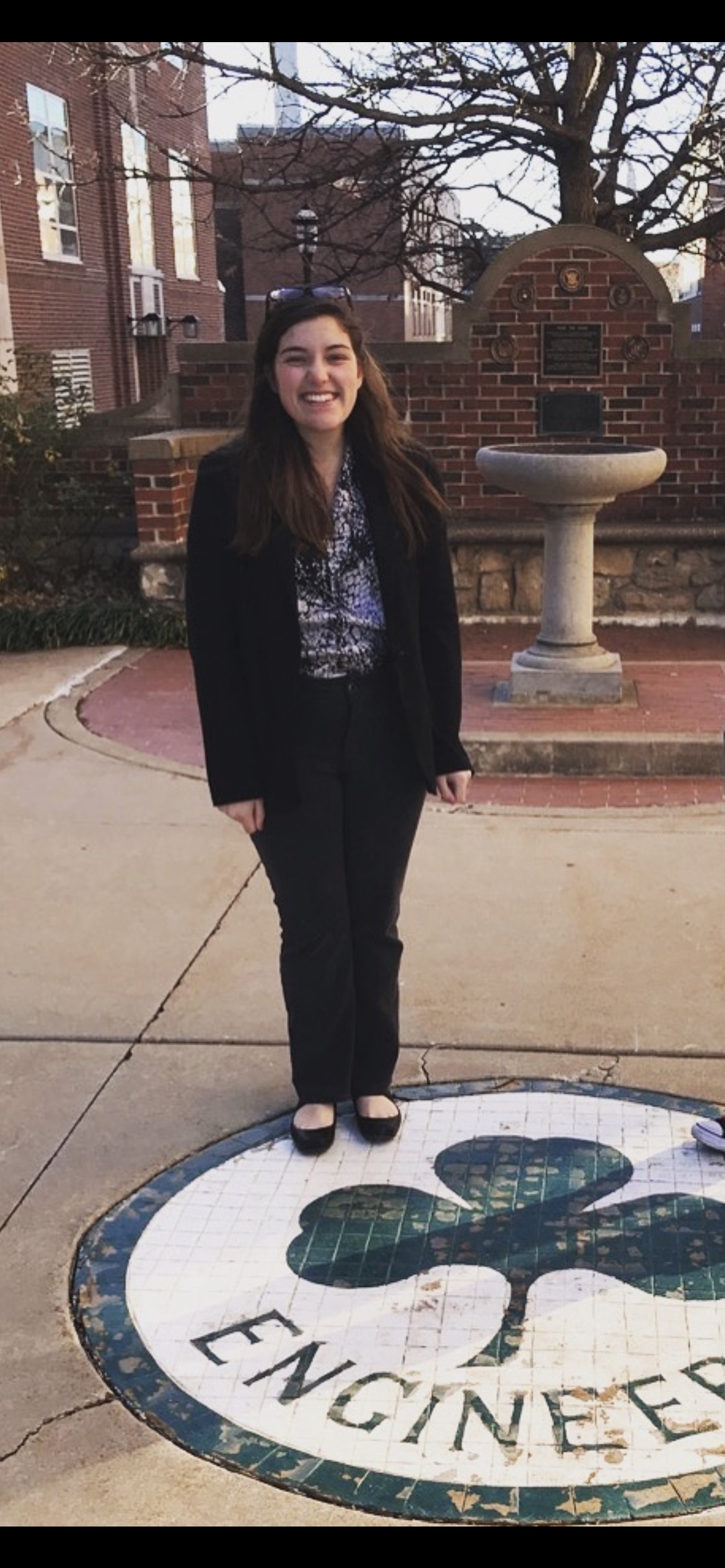 After I graduated from Stony Brook University with my BE in Civil Engineering in 2016, I was a research intern with NASA where I contributed to a project about land-atmospheric models and climate science. That summer was my first experience in conducting research and learning to code. From there, I started a masters of biological systems engineering at Virginia Tech. For my research, I worked with the Department of Environmental Quality exploring trends in agricultural water withdrawals, identifying climate and economic factors that predict increased water use.  The most memorable course from my time at VT was engineering ethics, an immersive course taught by Dr. Marc Edwards, in the midst of the Flint lead in water crisis. Speakers visited our class and spent time with us, including residents from Flint Michigan, even kids, who talked with us about how their health and lives have been altered because engineers failed to control the corrosion of lead pipes in their community's water system.
The timing and context my graduate training with one of the biggest failings in recent engineering history has changed me as a researcher and an engineer. Civil Engineers especially have high calling to service, and we must be uncompromising in the quality of work we provide.
Also, my initial graduate training emphasized for me that diverse perspectives are invaluable in engineering and science. It was community advocates, including mothers, people experiencing poverty, and other marginalized groups, who uncovered and fought for solutions in Flint, not your typical scientist or engineer. Without increasing the engagement of many voices in STEM, the US cannot innovate, and we will grow stagnant in our ability to solve existing problems and address future ones.
Diversity of thought is desperately needed in the field of civil engineering and can only be brought forth by better including people who have historically been marginalized in STEM fields. We need to build networks, support, and retrain each other. The energy invested to help someone feel more included and uplift them in your classes, clubs or activities will come back to you tenfold. For example, my commitment to outreach was acknowledged and rewarded when I was selected for National Science Foundation's Graduate Research Fellowship program. This opportunity to complete a PhD with full funding valued at more than $150,000 changed my life and helped me on my way to earning the first doctoral degree in my family.
I made the important decision to move with this funding award from Virginia Tech to North Carolina State University. This decision was hard, and confusing, but I had to get honest with myself about where I wanted to live for a long-term commitment (4 or more years!), and also realized that I needed change of pace.  My most important advice for students considering grad school is that three things that must align for you to have a good experience: funding, mentor, and location.
At NC State, I felt that all three areas were finally coming together. While here, I've been able to pursue research that involves both human behavior and water systems as a member of the social technical systems analysis lab, bringing me back to the roots of why I decided to become a civil engineer. It is a myth that engineers deal with math, not people- you will write, present, network, and engage with people every day! Even the word civil comes from the Latin word for people (think civilization). Our field is inherently tied with serving and meeting the needs of the public. I love a project that helps me see the human implications of my research. My dissertation has involved building a simulation model of behaviors during hurricane Florence and analyzing trends in people's water use for a local water utility in North Carolina.  Most recently, I surveyed 500 water utilities around the US better understand what community water systems are doing to manage customer complaints. Approximately 60 million Americans don't trust their tap water, increasing since Flint, and this project allowed me to develop an understanding of how community water systems in the US are responding to issues of customer dissatisfaction. This project was recently selected from an Outstanding Student Presentation Award from the American Geophysical Union, and I'll be presenting it at the Water Distribution Systems Analysis conference in Spain this summer (2022).
I'm near the end of my PhD journey and I'm so excited for my next step. I was selected as a Voice for the Future of Water from the Consortium of Universities for the Advancement of Hydrologic Science and am invited to speak on water futures at the Frontiers in Hydrology meeting San Juan this summer.  I recently passed my PE exam, and have several offers to kick off my career, with my final decision still pending!
To learn more, and to contact Dr. DiCarlo for advice especially about graduate school, please check out her personal website!