Current News
---
5/17/18
Michael Berman is our 2018 convocation speaker. He received his B.S. in 1975 and did senior research with Professor Philip Johnson.
4/27/18
Save the Date
Celebrating 60 Years of The Department of Chemistry
Join us in celebrating the Department of Chemistry's 60th Anniversary, and enjoy the festivities of Wolfstock, a homecoming tradition.
The celebration will include: Keynote Alumni Talks, Long Island Wine Tasting, Meet and Greet Brunch, Alumni Career Panel, Building Tours
Registration and schedule of events coming soon.
4/25/18


Congratulations to Prof. Esther Takeuchi, who has been named a finalist for the 2018 European Inventor Award. Prof. Takeuchi is being recognized for her seminal inventions in lithium/silver vanadium oxide batteries for implantable cardiac defibrillators. Read More
4/24/18


Congrats to Prof. Stanislaus Wong, who has been chosen to receive the 2017-18 SUNY Chancellor's Award for Excellence in Scholarship and Creative Activities. The Chancellor's Award "supports the pursuits foundational to sustaining the intellectual growth of SUNY institutions by recognizing consistently outstanding scholarly and creative productivity, conducted in addition to teaching, by SUNY's instructional faculty."
4/20/18

New Drugs Using the Body's "Natural Marijuana" Could Help Treat Pain, Cancer Read More
4/17/18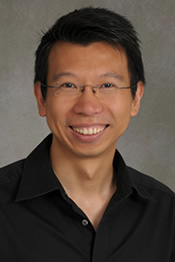 Congratulations to Dr. Ming-Yu Ngai for being selected as a winner of the 2018 Young Academic Inventor's Award from the NAI-SBU Chatper!
3/23/18
Dr. Jennifer Doudna is the twenty sixth Jacob Bigeleisen Endowed Lecture speaker.
Friday, April 6, 2018
Lecture starts at 3:00 p.m.
Frey Hall 102
Stony Brook University
Overflow location Frey Hall 104
Refreshments served at 4:30 p.m. in the Chemistry Building lobby



2/14/18
Dr. Jarrod French, 2018 Cottrell Scholar! Read more
1/22/18
The Department of Chemistry presents Dr. Clare P. Grey at the 2018 Franklin Award Lecture,

Friday, January 26, 2018
The Department of Chemistry welcomes Dr. Clare P. Grey, Geoffrey Moorhouse-Gibson Professor of Chemistry, University of Cambridge to be our distinguished speaker for the 2018 Franklin Award Lecture, on Friday, January 26, 2018 at 3:00 pm in the Charles B. Wang Center Theater. The title of her talk is " Developing and Applying New Tools to Understand How Materials for LI and "beyond-Li" Batteries and Supercapacitors Function." The purpose of the endowment is to sponsor an annual lecture in inorganic chemistry by an internationally renowned scholar. Light refreshments will be served at 2:30 pm in the Wang Center Theater lobby. For further information, please contact the Chemistry Department at 632-7885. Read more