Skip Navigation
Faculty and Staff
Dr. Thomas Woodson
Principal Investigator & Boot Camp Director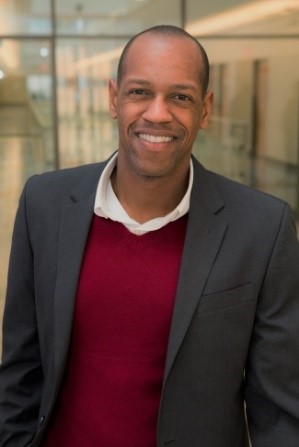 Associate Professor
Dr. Thomas S. Woodson is an associate professor at Stony Brook University in the Department of Technology and Society. He specializes in science and technology policy and international development. For his current projects, Thomas is investigating the effects of technology on inequality throughout the world and the causes/consequences of inclusive innovation. Dr. Woodson earned his Ph.D. from Georgia Institute of Technology (Georgia Tech) in public policy with a specialization in science and technology policy and his undergraduate degree in electrical engineering from Princeton University.
Email: thomas.woodson@stonybrook.edu  
Dr. Marianna Savoca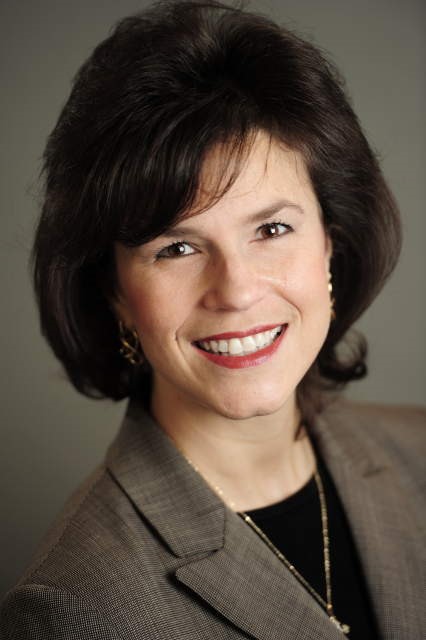 Co- Principal Investigator
Assistant Vice President for Career Development & Experiential Education
Marianna Savoca, PhD is director of the Stony Brook University Career Center, a centralized and comprehensive center that serves all students and alumni from all majors, class years, and career intentions.  Serving as director since 2000 she is proud of her team of outstanding professionals whose record of innovation and accomplishments are known across the USA and internationally. Dr. Savoca is an adjunct faculty member in the Higher Education Administration program at Stony Brook, where she teaches career counseling and external relations. Her research interests include first-generation college student success, experiential education, and career development.
A first-generation college student, Marianna is from Brooklyn, NY. She earned a bachelor's degree from SUNY Binghamton, a master's degree from Indiana University, and recently a PhD in Higher Education Leadership from Colorado State University.  She is currently serving as President of the National Society of Experiential Education. 
rachel perlman
Project Administrator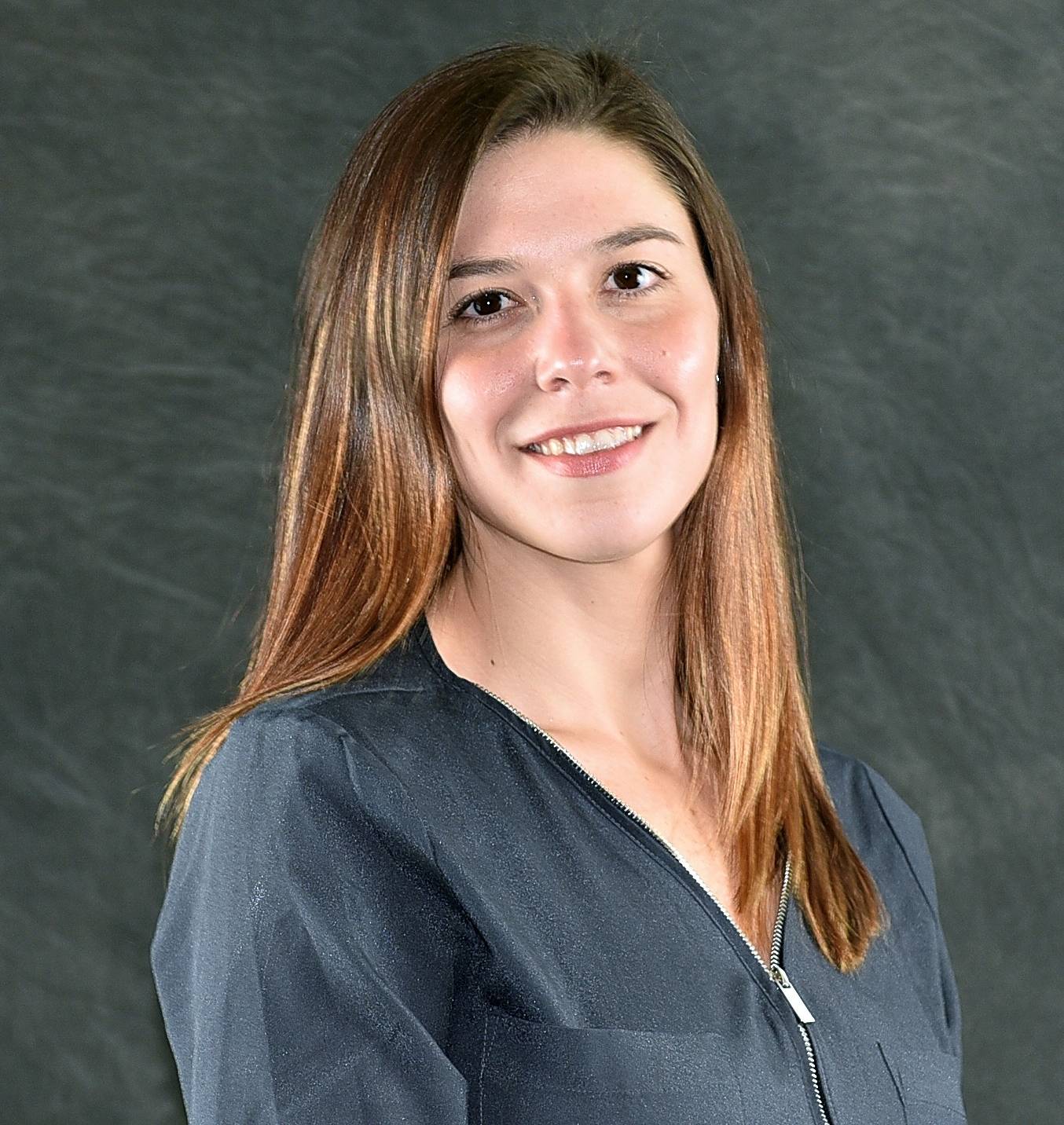 Rachel Perlman is a PhD Candidate in the Interdepartmental Doctoral Program in Anthropological Sciences at Stony Brook University. Her research focuses on physiological and behavioral aspects of reproductive strategies in non-human primates. She is devoted to accessibility in STEM higher education, with nearly ten years of experience in teaching and mentoring students from diverse socioeconomic backgrounds. Rachel holds an M.A. in Anthropology from Stony Brook University and a B.S. in Biological Sciences and Anthropology from Binghamton University. 
Dr. Braden Hosch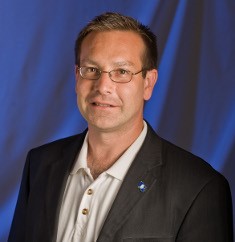 Co- Principal Investigator
Assistant Vice President for Institutional Research, Planning, and Effectiveness
Braden Hosch is the Assistant Vice President for Institutional Research, Planning, and Effectiveness at Stony Brook University where he leads all aspects of institutional research, helps shape policy and planning, and oversees institutional effectiveness efforts. Braden conducts large-scale higher education data benchmarking projects, and he contributes actively to state, regional, national and international efforts to advance quality and accountability in higher education. For a decade, he has been a national IPEDS educator through the Association for Institutional Research (AIR). He currently serves on the Executive Committee of the Commission for Information Management and Analysis (CIMA) for the Association of Public Land-grant Universities (APLU), is the Finance Chair of the Steering Committee for the North East Association for Institutional Research (NEAIR) and is the 4-year public university representative to the National Postsecondary Education Cooperative.
He holds Ph.D. and M.A. degrees from the University of Wisconsin-Madison, a M.A. degree from the University of Texas-Dallas, and a B.A. degree from Swarthmore College.
DR. RAMÓN EMILIO FERNÁNDEZ
Math Immersion Instructor
Emilió Fernández is an Assistant Professor of Mathematics and Mathematics Education at Pace University, Pleasantville Campus. He specializes in Mathematics Education Management and Policy, Developmental Mathematics, and High School Mathematics Education. In his current role, Dr. Fernández teaches primarily Developmental Math, Probability and Statistics for Nursing and Health Science, as well as other math courses. His primary research stream is high school mathematics education policy, followed by developmental math in higher education, as well as the role of the university in the innovation ecosystem. He is a graduate of Stony Brook University, with a Ph.D. in Engineering Education, Management, and Policy, an MA in Hispanic Cultural Studies, a BS in Pure Mathematics with advanced courses in Teacher Education, and a BA in Hispanic Languages and Literature. 
Kristen Pagano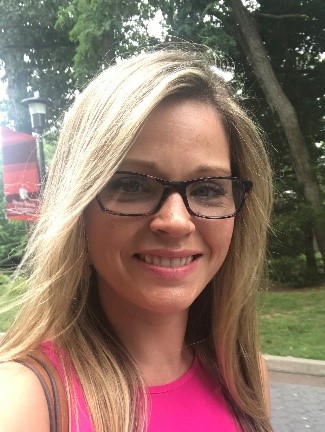 Math Immersion Instructor
Kristen Pagano is a Mathematics Instructor at Bellport High School. Kristen graduated from Stony Brook with a B.S. in Pure Mathematics. During her undergrad, she managed to work a part-time job and compete as division 1 diver on the swimming team. Upon graduation, Kristen moved to Florida where she worked as an Assistant Marketing Manager for a Sports Travel Company before starting her own math tutoring company and investing in real estate. Kristen returned to Stony Brook University to complete her Master's of Arts degree in teaching Secondary Mathematics Education in August 2013. At graduation, the professors awarded her with the Joseph and Virginia Roller Award for Excellence. Since 2013, Kristen has worked in many different areas on Stony Brook West Campus. She has been a mathematics instructor for the EOP/Aim department for 5 years teaching Algebra through Calculus 2. Kristen worked as an Algebra Instructor and a Pre-Calculus teaching assistant in the mathematics department, worked on technology grants for various professors in the mathematics department, and worked for C-Step as a mathematics instructor. Kristen recently collaborated with several master teachers and Dr. Lisa Berger to create ConcepTests questions as a resource for high school mathematics teachers.
Kristen's concentration is in analysis, geometry, and educating students with diverse backgrounds and economic statuses. Kristen loves mathematics and enjoys sharing this passion with students. Her specialty is preparing students for the rigor of a 4 year university.  
Lauren Donovan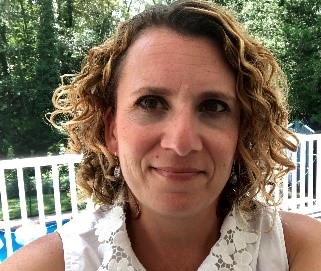 Former Assistant Director
Lauren Donovan is Assistant Director for STEM Smart programs. After graduating from SBU with a BA in Anthropology, Lauren's career in higher education began in the non-profit conservation organization the Institute for Conservation of Tropical Environments (ICTE), within the Department of Anthropology.  This environment grew Lauren's proficiencies for grant proposal and research, and program development. After a decade long tenure at ICTE, Lauren transitioned to the Department of Technology and Society. She is currently the Assistant Director of STEM Smart programs, which include programs, such as S-STEM, LSAMP, and NASA NY Space Grant. Lauren has had the opportunity to participate in many professional development programs. She was selected for first cohort the Research Foundation Leadership Academy. In addition, she was nominated to be part of the Presidential Task Force of Creating Researcher Success-Pre-award. Lauren received her Master of Arts in Higher Education Administration from Stony Brook University in May 2017. Her current research analyzes the gender equity in higher education, with a focus of females in STEM.

Email: lauren.donovan@stonybrook.edu
Paul Siegel

Former Director of S-STEM ASSETS
Paul Siegel was the Director of the S-STEM ASSETS program. He was also the Co-Director of the STEM Smart program which is housed in the Department of Technology and Society. His duties within STEM Smart included developing and administering programs, and writing grant proposals. His overarching goals were to focus on increasing the awareness, degree completion, and graduate school acceptance for underrepresented minority and economically disadvantaged students who are majoring in a STEM discipline. He worked with other STEM Smart program staff to integrate all undergraduate outreach program activities. Paul earned a BA degree from SUNY Empire and a MS from Stony Brook University.  In addition to his administrative duties he also served as an adjunct faculty member and taught a class on the topic of Natural Disasters. To quote Paul: "Every day I count my blessings for having a job that I enjoy and knowing that I am having a positive influence and making a difference in the lives of students."
Dr. David Ferguson
Former Principal Investigator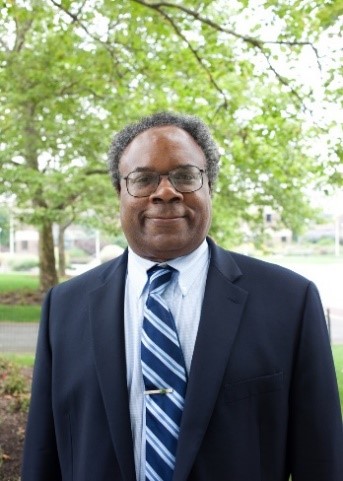 Distinguished Service Professor and Provost's Scholar
David Ferguson held a Ph.D. from the University of California, Berkeley where he studied mathematics and mathematics education.  He was a Distinguished Service Professor and Chair in the Department of Technology and Society in the College of Engineering and Applied Sciences at Stony Brook University, with  affiliated appointments in Applied Mathematics and Statistics, and Computer Science.
Professor Ferguson served Stony Brook University, SUNY, and our nation in many capacities.  For over two decades, he directed numerous highly successful externally-funded projects, including a dozen National Science Foundation (NSF) projects, aimed at enhancing the participation of underrepresented groups in science, technology, engineering, and mathematics (STEM).  For his contributions to STEM education, he received the U.S. Presidential Award for Excellence in Science, Mathematics, and Engineering Mentoring (PAESMEM)— an award that is jointly administered by the White House and NSF.
Professor Ferguson's research and numerous projects focused on problem solving and decision making in complex domains—ranging from mathematical and statistical reasoning in core academic subjects to multi-party decision making in intricate and messy domains.  His work contributed to the current national focus on STEM education and socio-technological decision making. 
Dr. Matthew Whelan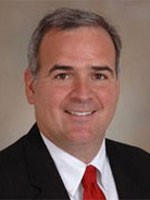 Former Co-Principal Investigator
Vice President for Strategic Initiatives
Until his departure from Stony Brook University in 2020, Dr. Matthew Whelan was Vice President for Strategic Initiatives serving as an advisor to the President in the areas of long term policy and strategic initiatives. He focused on institutional priorities and planning, and took the lead in identifying and facilitating cross-functional academic initiatives at Stony Brook. He oversaw additional locations in Manhattan, Southampton and SUNY Korea where he led the development of new academic programs, facilities, and enrollment plans. He was also charged with developing a best-in-class Office of Institutional Research, Planning, and Effectiveness. Additionally, Dr. Whelan had assumed the role of Interim Vice President for Student Affairs. Dr. Whelan was also a faculty member in the Masters in Higher Education Administration at Stony Brook University teaching courses in enrollment management and leadership. He was formerly the Associate Provost for Enrollment and Retention Management at Stony Brook.