Skip Navigation
TV Writing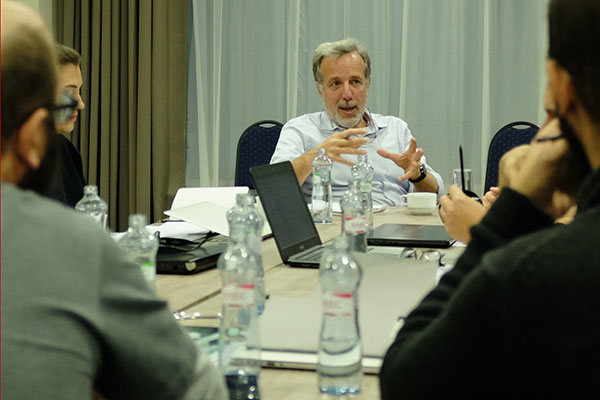 Through small collaborative workshops designed to mimic professional writers rooms, intensive one-on-one advisement and supporting classes with industry professionals, Stony Brook's TV Writing electives will prepare you to build the professional TV writing portfolio that can launch your career in a field that is not only in a golden age of creativity but also of opportunity.
Read more from the head of our TV Writing program, Alan Kingsberg

The core TV Writing electives include:
Writing the Spec Script
Learn the fundamentals by writing a script for a show that is currently on the air.
Writing the Original TV Pilot
Create an original series and write a pilot script.
The Showrunner
"Break" stories and write scenes with a working showrunner.
Comedy Workshop
Learn to write sketch, late night and monologues in the style of SNL, The Daily Show, Full Frontal, Amy Schumer.
Advanced TV Pilot
Generate the pilot scripts that will form the foundation of your TV Writing portfolio during this year-long workshop.
Mini-Series and Limited Series
Learn how to construct story arcs for mini-series and limited series.
Writing the Web Series
Write, shoot and edit an episode of a web series.
Directing Actors
Learning to act makes you a better writer.
Directing the Camera
Directing scenes from your script gives you insight into how your writing is translated into a visual medium.
Polishing Your Portfolio
Design and polish the writing portfolio that can launch your career as a TV writer.
Launching Your Career  Interact with agents, managers, producers and showrunners and learn how to break into the business and build a career.