Skip Navigation
Screenwriting: A Word from Annette Handley Chandler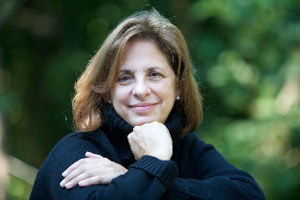 "If you start with a real personality, a real character, then something is bound to happen." - Flannery O'Connor
Let's make it happen.

Our favorite films are those whose characters move us. We are touched, inspired, reviled or provoked.

As storytellers and screenwriters, we become investigators, keen observers of human behavior because in film: action reveals character.

In workshop we identify the elements necessary for a strong, organic story. We deconstruct current, successful screenplays and films to learn craft and structure.

"A film should have a beginning, middle and end though not necessarily in that order." - Jean Luc Godard
We are challenged, as writers, to create a story that has its own integrity and flexibility - aspects that make it unique and universal.

As a writer, producer, MP literary agent and prime time network executive in Los Angeles, I have worked side-by-side with screenwriters for close to thirty years. Having developed, packaged and represented such screenplays as The Deer Hunter, Witness and Field of Dreams, I remain in awe of excellent screenwriting, knowing first-hand its challenges.


BIO
Annette Handley Chandler
Producer, Author and Screenwriter
Annette Handley Chandler has produced films for Paramount Pictures, Disney, PBS, ABC and CBS. In 2002, she won an Emmy as Executive Producer of  Ansel Adams: A Documentary, directed by Ric Burns. A former literary agent, Ms. Handley Chandler was also a programming executive for ABC Entertainment in Los Angeles, overseeing development and the production of 20 films  in four years. A member of WGA West, she has taught screenwriting at UCLA and Pepperdine University and NYU Tisch. She has written, directed and produced the East End's Plum TV documentary on vintner/sculptor Walter Channing. She is presently in development and pre-production on  Recess, a narrative feature film and a documentary, along with director Anne Makepeace, on the Shinnecock nation of Southampton.
TESTIMONIALS
"I couldn't have asked for a better professor to work with in strengthening my abilities as a screenwriter! Annette has that educator's magic approach to writing which makes me feel  limitless. Focusing on vision, tone, and structure, she has  the experience to guide you through your thoughts to the ultimate truth and essence of your characters. Always supportive in developing a consistent writing practice, she understands the roadblocks we put up for ourselves and is able to challenge you in getting out of your comfort zone to fully be present in your writing and in the lives of your characters you are trying to create. Her tough love attitude helped me to strengthen my voice through a series of short films.  And now with the confidence built from working closely with her, I am now completing my first feature-length screenplay."
- Tonilyn A. Sideco


"I took Annette Chandler's class as it was required for my degree. I walked in with the belief that writing couldn't be taught. After half a semester I fell completely in love with the process. The following semester I signed up for another class with Annette. Annette's class offers the safety of being in good hands. She's mastered the craft as well as how to teach it, which is a rare combination; one that not every professors achieves."
- Borna Jafari


"Entering the MFA program as a fiction writer and poet, I initially scoffed at the idea that screenwriting was both a legitimate literary pursuit, and that it could have such a profound effect on my writing ability. However, from my first week in Annette Chandler's class, I realized I was sorely mistaken. Stony Brook's screenwriting program challenged me in ways that previous writing workshops had not - teaching me to give careful consideration to narrative arc, character motives, tension, and plot before penning a single word of script - a practice I largely neglected in the past. An emphasis is put on story-planning, which has a direct carry-over to other literary genres, and the creative process in general. Through the readings, movie assignments, and Annette's in-class discussions, I began to not only think as a screenwriter, but also a filmmaker, learning how to convey a story through images. My dialogue improved dramatically, as did my ear for pace, tone, and excess - all of which have paid immense dividends.
Because of the profound influence Annette's initial course had on me, I not only took her class a second time, but decided also to focus on screenwriting as my thesis, producing two scripts under Annette's guidance. Her mentorship, generosity of time, passion, keen eye for the craft, and industry experience helped shape me into the writer I am today.
The screenwriting program at Stony Brook in Southampton is unique. The tight-knit and accessible community of professors, speakers, and professional contacts, combined with the diversity of the graduate students, both in terms of demographics, originality and skill, makes for an invigorating, supportive and productive academic home. I made life-long friendships, connections, and experiences that have served me well in 'life after graduate school.' I say often: attaining an MFA degree in Creative Writing from Stony Brook with an emphasis in Screenwriting was the best educational decision I ever made."
- Brian Adams
2013 Thayer Fellowship in the Arts awardee