Skip Navigation
MFA in Film Open House/Open Classroom
'The State of Indie Producing' with John Sloss and Jonathan Sehring, hosted by Stony Brook MFA in Film Artistic Director, Christine Vachon
Tuesday, November 14, 2017 at 5:20 pm
Stony Brook Manhattan
535 Eighth Avenue, 5th floor, between 36th & 37th Streets
For filmmakers interested in pursuing an MFA in Film.
Stony Brook University offers an MFA in Film in association with Killer Films.

This innovative three-year graduate program in narrative film is led by Artistic Director Christine Vachon, Co-Founder of the legendary indie production company, Killer Films. Under Vachon, students get real-world, practical experience at an affordable SUNY tuition and an opportunity to work in movies by Killer Films.
 
Students in the 45-48 credit MFA program focuses on screenwriting, directing, producing, and our new curriculum in TV Writing, culminating in two feature screenplays, a portfolio of short films including an MFA thesis film or a final producer's package, or a TV Writing Portfolio. Applications are accepted on a rolling basis.

Space is limited. RSVP to MFAManhattan@stonybrook.edu for details.


---
Christine Vachon
Co-founder Killer Films, Artistic Director of the MFA in Film



Christine Vachon is the Artistic Director of the MFA program at Stony Brook University. Vachon is an Independent Spirit Award and Gotham Award winner who co-founded indie powerhouse Killer Films with partner Pamela Koffler in 1995. Over the past two decades, they have produced over 100 films and some of the most celebrated American indie features including: Carol (nominated for six Academy Awards), Far From Heaven (nominated for four Academy Awards), Still Alice (Academy Award winner), Boys Don't Cry (Academy Award winner), One Hour Photo, Kids, Hedwig and the Angry Inch, Happiness, Velvet Goldmine, Safe, I Shot Andy Warhol , and I'm Not There (Academy Award nominated).
In television, Vachon executive-produced the Emmy and Golden Globe winning miniseries Mildred Pierce for HBO. Other recent work includes: Goat, Weiner Dog, White Girl and Beatriz at Dinner. Killer Films recently produced Z: The Beginning of Everything starring Christina Ricci for Amazon Studios, as well as Todd Haynes' latest film, Wonderstruck. They are currently in post-production on Paul Schrader's latest feature, First Reformed.

 John Sloss
Founder of Cinetic Media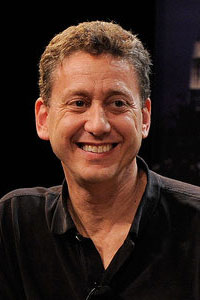 John Sloss is the founder of Cinetic Media, a co-founder of FilmBuff, and was a co-founder, with director Gary Winick, of the groundbreaking digital production company, InDigEnt. He is the founder of and a partner in the entertainment law firm Sloss Eckhouse LawCo LLP. And he co-founded Producers Distribution Agency, the theatrical distributor of Exit Through the Gift Shop, Senna, The Way, Brooklyn Castle and Escape From Tomorrow.
 
Through Cinetic Media, Sloss has facilitated the sale and/or financing of well over 400 films including Before Midnight, Life Itself, The Square, Short Term 12, Safety Not Guaranteed, Friends With Kids, The Kids Are All Right, Precious, We Own the Night, I'm Not There, Napoleon Dynamite, Little Miss Sunshine, and Super Size Me. Sloss has executive produced over 60 films including Before Midnight, Bernie, Far From Heaven, and the Academy Award®-winning The Fog of War and Boys Don't Cry; and he has served as producer on the films Boyhood and I'm Not There.




Jonathan Sehring

Co-President of IFC Films and Sundance Selects
As Co-President of IFC Films and Sundance Selects, Jonathan Sehring oversees multiple brands that are devoted to bringing the best of specialty films to the largest possible audience: IFC Films, IFC Midnight, Sundance Selects, IFC Productions and the IFC Center.
One of the most well respected executives in the specialty film business, Sehring is considered a maverick in the industry for expanding the audience for independent films.