Skip Navigation
How it Works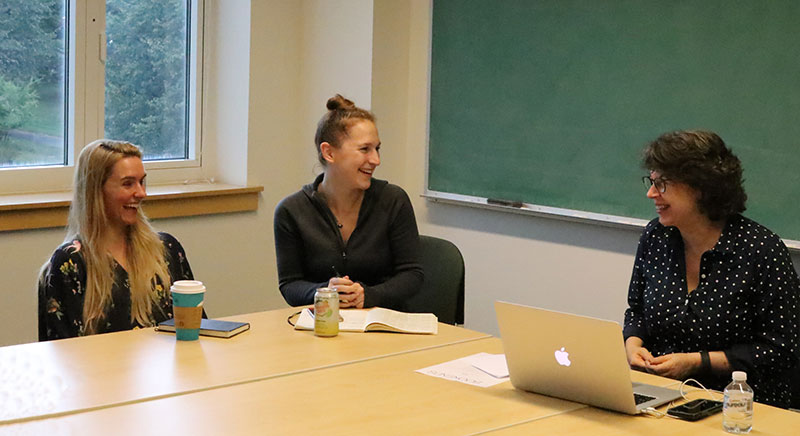 Each July, a small cohort of talented writers accepted to the program convene at the Southampton Writers Conference for a five-day workshop with Meg Wolitzer. Writers critique one another's manuscripts with guidance from Wolitzer and participate in conference craft talks and lectures. BookEnders also receive their "pod" assignments at the conference, groupings of three writers that remain constant for the year.
From September to December, pods meet every two weeks by Skype for peer critiques, having examined one manuscript in full for that session. In between sessions, BookEnders make revisions, and Wolitzer and Merrell conduct ongoing master sessions, responding to the specific craft concerns of each pod.
Each January, BookEnds writers convene in Southampton for an afternoon. Participants meet one-on-one with their novelist mentors for the first time. In June, BookEnders submit final revised manuscripts to mentors and the program leaders. In July, BookEnders return to the Stony Brook Southampton campus for the first two days of the Writers Conference, to conclude the revision process, discuss ways forward as writers, and meet with literary agents. (In 2018, Suzanne Gluck from William Morris Endeavor and Sarah Burnes from The Gernert Company will be reviewing BookEnds manuscripts).