Skip Navigation
Our PCLP Toolkit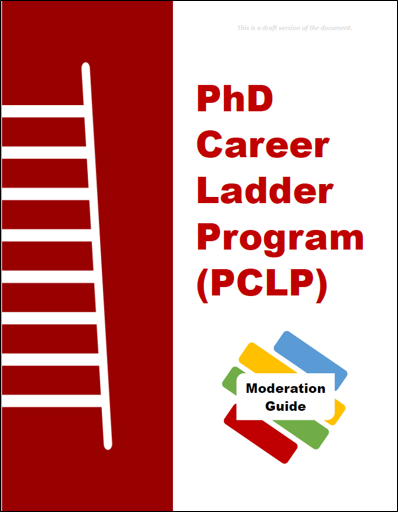 Contact us to request more information about the PhD Career Ladder Program, how to join our multi-institutional groups, and adapt our peer-led career development program at your institution.
PCLP is easily adaptable to your institution with our PCLP Toolkit, which includes:
A moderation guide for the program (7 steps; introduction optional)
A repository of email templates, videos, handouts, resources for your peer leaders and for your participants
Training and support for your peer leaders, so they can lead a group at your institution
Once we train your leaders, they can use the PCLP Toolkit to recruit interested participants and start their own group!
To find more info, explore our website: stonybrook.edu/phd-career-ladder
Complete this form if you'd like to know more about PCLP!