Skip Navigation
Spotlight
PCLP Groups for
Fall 2023
Explore careers and develop a plan in program run by grad students & postdocs, for grad students & postdocs!
PCLP offers four grad student groups with GRD 510, and one postdoc group
Grad Students: enroll now on SOLAR
Postdocs: contact us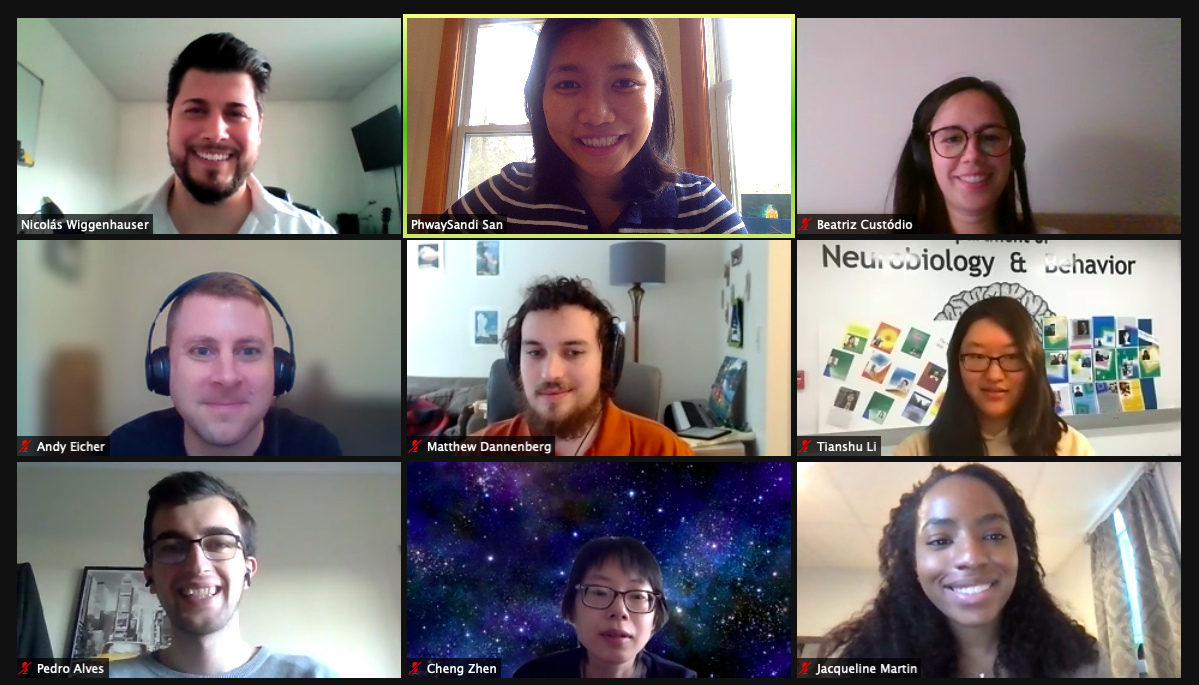 News
Info Session for
Fall 2023
Learn more and join a group!
August 16, 2023
3:00-4:00pm ET
Miss the info session? Contact us for more information.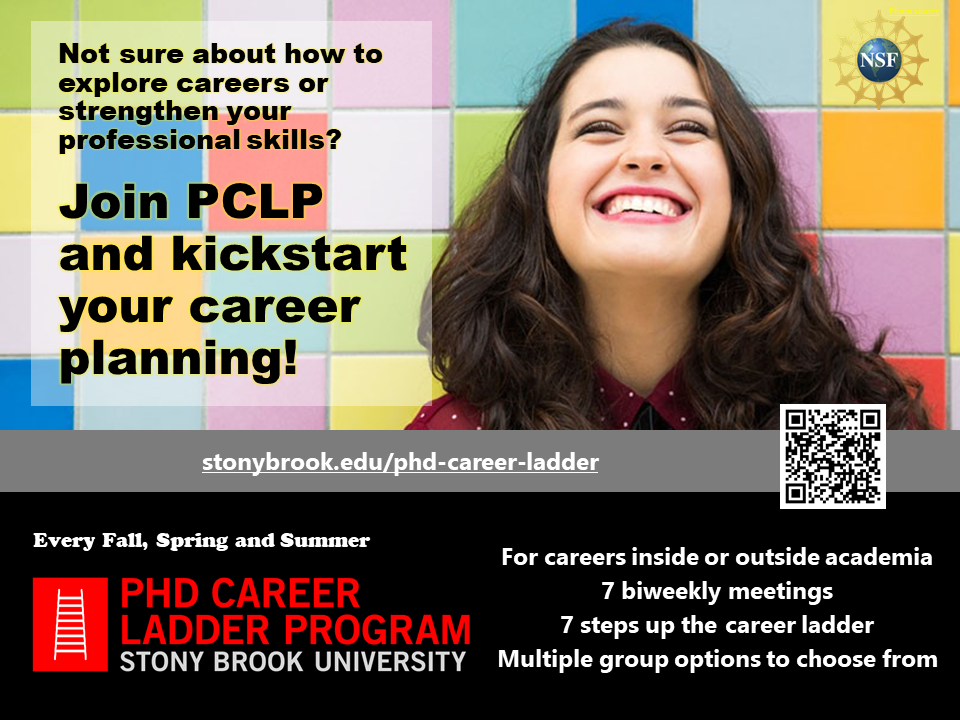 TEDx: Reimagining the PhD
Co-Founder Nadia Jaber Holden on the genesis of the PhD Career Ladder Program.
| | |
| --- | --- |
| | This material is based upon work supported by the National Science Foundation under Grant No. 1735210. Any opinions, findings, and conclusions or recommendations expressed in this material are those of the author(s) and do not necessarily reflect the views of the National Science Foundation. |