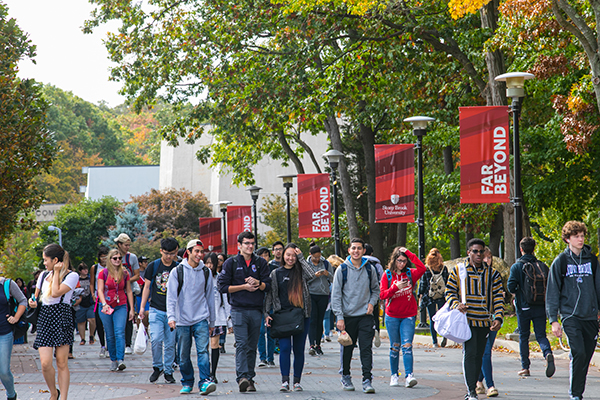 Forbes has released its 2018 list of America's Best Value Colleges and Stony Brook University ranks #41 overall among 300 schools in the United States that provide students with the most bang for the buck, up from #83 in last year's ranks. Stony Brook ranks at #18 among public colleges and universities, up from #29 in 2018, and received the highest ranking of all SUNY schools.
---
New Drugs Using the Body's Natural "Marijuana" Could Help Treat Pain, Cancer
A new technology developed by Stony Brook University researchers affiliated with the Institute of Chemical Biology and Drug Discovery (ICB & DD) that has identified Fatty Acid Binding Proteins (FABPs) as drug targets of the body's endocannabinoid system is licensed to Artelo Biosciences, Inc. Endocannabinoids are natural marijuana-like substances in the body and have potential as the basis for new medicines. Artelo has an exclusive license with the Research Foundation for the State University of New York to the intellectual property portfolio of FABP inhibitors for the modulation of the endocannabinoid system for the treatment of pain, inflammation and cancer.
Featured Research Photo 

Movie of a cell freeze-framed: Stony Brook researchers David Q. Matus and Benjamin Martin used a new technology featured in a Science paper to show how a breast cancer cell (green) in a zebrafish blood vessel (magenta) moves during the metastatic process. The cancer cell mimics the behavior of immune cells, where the cell 'rolls'  and 'crawls' thru the vessels. By capturing moving images of the actions and adaptations of these cells, the researchers hope to better understand how breast cancer cells mimic immune cell behaviors during metastasis, which could provide new insights how to target cancer cells therapeutically. The research is partly funded by the National Science Foundation, National Institutes of Health and the Damon Runyon Cancer Research Foundation.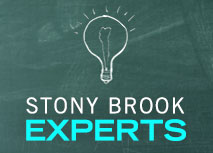 CEAS honors Distinguished Alum
John Hennessy, Stanford University President Emeritus