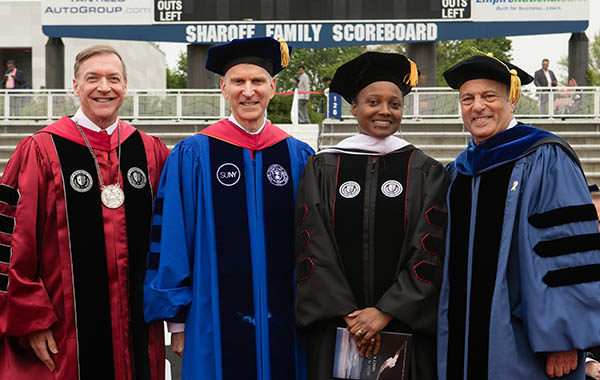 Stony Brook University honored the largest graduating class in its history, granting degrees to 7,350 of the world's brightest minds today at Kenneth P. LaValle Stadium. The Class of 2018 joins the ranks of more than 170,000 Seawolves worldwide, united by a vision of a bold new future.
"The data shows that employers and graduate schools recognize the value of your degree, and that helps explain why 92 percent of you will be employed or in graduate school six months from now," said Stony Brook University President Samuel L. Stanley Jr. President Stanley affirmed his confidence in the graduates and the value of their education in his address to the Class of 2018.
---
Fuel Cells and Internal Combustion – a New Approach for Hybrid Engines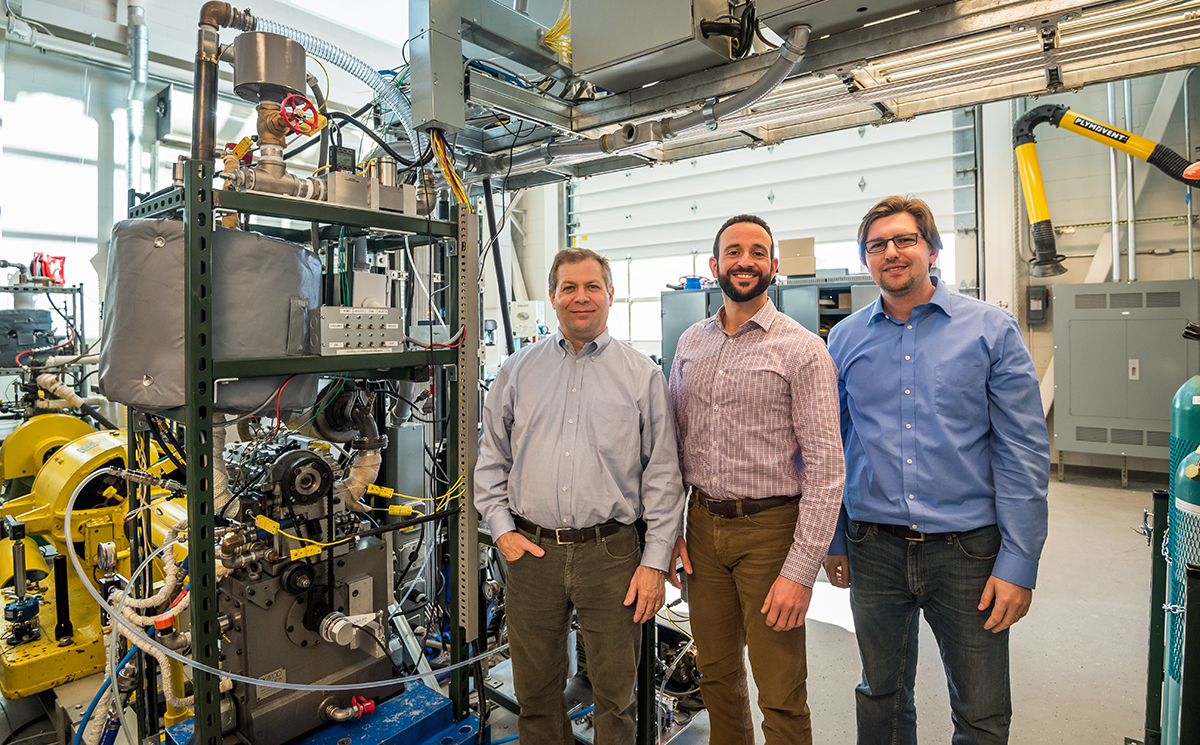 A team of researchers from the Department of Mechanical Engineering in the College of Engineering and Applied Sciences (CEAS) are developing hybrid engines unlike others used in industry today. Supported by a new two-year $2.3 million award from the Department of Energy's Advanced Research Projects Agency-Energy (ARPA-E), the research involves developing and testing engines powered by internal combustion, such as gasoline or natural gas, and fuel cells.
Featured Research Photo 

A new Stony Brook-led study published in GeoHealth  suggests that lunar dust – breathed in only minute amounts – can pose serious and potentially life-threatening health risks to astronauts over time. Irritation, inflammation and DNA damage could lead to various lung disorders and cancer. Pictured is astronaut Harrison Schmitt from the 1972 Apollo mission retrieving moon surface samples. Lunar dust can be seen clinging to his space suit. Credit: NASA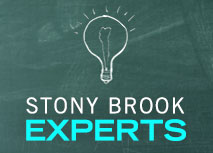 Congratulations SUNY Class of 2018