Home > Human Resource Services News and Events
Human Resource Services News and Events
Guidelines for Hiring Temporary Summer Project Aides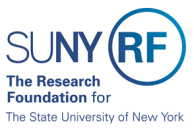 MEMORANDUM
| | |
| --- | --- |
| To: | Project Directors, Department Chairs |
| From: | Steven Riccobono, Assistant Director Human Resource Services |
| Date: | April 10, 2017 |
| Subject: | Guidelines for Hiring Temporary Summer Project Aides |
Each summer academic departments and Project Directors hire students and others as temporary Research Foundation employees to provide short-term assistance with a variety of projects. Some of these candidates are SUNY students, who may be hired in student titles such as Research Aide/Senior Research Aide. Others, who are students outside the SUNY system, or who are not students, may be hired as Project Aides.
The defined Summer Employment Period is: May 1, 2017 to September 30, 2017
To assist you in filling

temporary

summer Project Aide positions Human Resource Services has created an abbreviated approval process. Departments should:

Prepare a Position Requisition via the Taleo Talent Management System (TMS) for the summer opportunity and select the "Summer Project Aide" Requisition Template. Please note, there are two template options, one for "Laboratory" positions and one for "Office" related summer vacancies.
Once approved, the position will be posted on the Stony Brook University jobs website (www.stonybrook.edu/jobs).
The salary range for Summer Project Aides is $10.00 - $15.00
Summer Project Aides will follow the same recruitment process as other positions and will be posted for 10 business days. Pre-employment background checks will be processed for selected candidates.

In planning summer recruitment, hiring departments should note the following:

The fringe benefit rate charged to departments for summer hires, which start and end within the defined summer period (May 1, 2017 to September 30, 2017) is at a reduced, summer only rate of 14%.
The Research Foundation for SUNY at Stony Brook has a policy on nepotism. That policy indicates that "an employed family member must not have any involvement in the hiring, termination, or supervision of any Family Member or Related Party. Family Members and Related Parties may be employed by the Research Foundation. However, to avoid an actual, perceived, or apparent conflict of interest, no employee may initiate or participate in, directly or indirectly, decisions involving a direct benefit, e.g., initial employment or rehire, promotion, salary, performance appraisals, work assignments or other working conditions to Family Members or Related Parties."
Should you have any questions or concerns about Summer Project Aides, please contact your assigned Recruiter or Recruitment and Employment Services, Human Resources Services, 390 Administration Building, Z-0751, at (631) 632-1757 or email: HRS_Recruiting@stonybrook.edu.
The information contained in this memo, and other summer employment information may also be accessed on the web at http://www.stonybrook.edu/hr, click on "Summer Employment Information."