Skip Navigation

Why Stony Brook
Your Impact.

New York's premier public research university, Stony Brook is counted among the best public universities in the country.

Philanthropy has helped get us there.   
At Stony Brook, we are untethered to tradition and laser-focused on what we do best:
Creating social mobility

Being at the forefront of discovery

Providing lifesaving care and the best ideas in medicine
Join our dynamic new vice president and leadership team, who are partnering with one of higher ed's most dynamic presidents today, and keep the momentum going.
Stony Brook's case for support is a strong one. Join us and let's  change more lives.
About Advancement
Stony Brook University's Advancement division goes far beyond our campus in sharing best practices with other institutions in the region and nationally.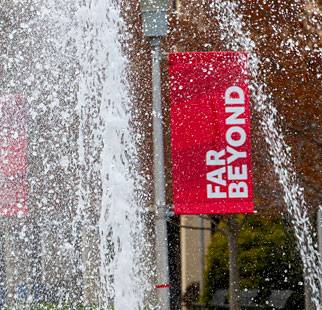 Recognized for groundbreaking marketing
Stony Brook Advancement was recognized for innovative work by the SUNY Council of University Advancement Directors (SUNYCUAD), garnering four awards of excellence for alumni relations, events, social media campaigns and senior class giving. Advancement also earned the Gold award from the CASE District II region for its groundbreaking  work on digital advertising. 
Invited to present at leading industry conferences
Advancement staff have presented at industry conferences and are considered thought leaders in today's dynamic higher education and medicine fundraising professions. In addition, team members have been invited to present at conferences organized by CASE, SUNYCUAD, the Association of Fundraising Professionals, the Association of Governing Boards and the National Association of Cancer Center Development Officers.  
The momentum continues to build
In 2020, Stony Brook was one of only two public research doctoral universities with a hospital that received the Council for Advancement and Support of Education (CASE) Overall Improvement award.
Noted for diversity and leadership
Advancement earned the CASE 2019 Commonfund College and University Foundation Award granted for diversifying the Stony Brook Foundation board, introducing dean's councils for each of the University's academic units, hiring the Stony Brook Foundation's first chief investment officer and undertaking a comprehensive effort to guide the Foundation's work by leveraging data and analytics.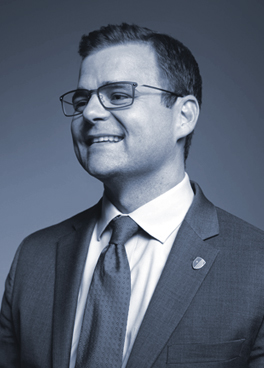 Vice President Justin Fincher
"We are all STEWARDS OF THE INSTITUTION."
Why We Love Living Here
Long Island offers some of New York State's richest farmland and fishing grounds, the spectacular Atlantic beaches at Fire Island and the Hamptons, the craggy bluffs and natural harbors along Long Island Sound, and the picturesque villages of the North Shore towns. All, just about 35 miles from New York City.
Enjoy beaches, parks and entertainment within close proximity to campus.  An island of adventure awaits you at Stony Brook!
Long Island
With a wide range of outdoor activities and miles of beautiful beaches, our Southampton campus offers a seaside education with classes on our research vessels and in our marine research center.
Southampton
The Stony Brook campus is just minutes away from the beaches, restaurants and nightlife of Stony Brook town and Port Jefferson village. Enjoy Long Island's world-famous waterfront communities.
Local Scene
At Stony Brook you'll be just a short train ride from the City That Never Sleeps. Enhance your college years by experiencing the unparalleled culture, entertainment and history of Manhattan.
New York City