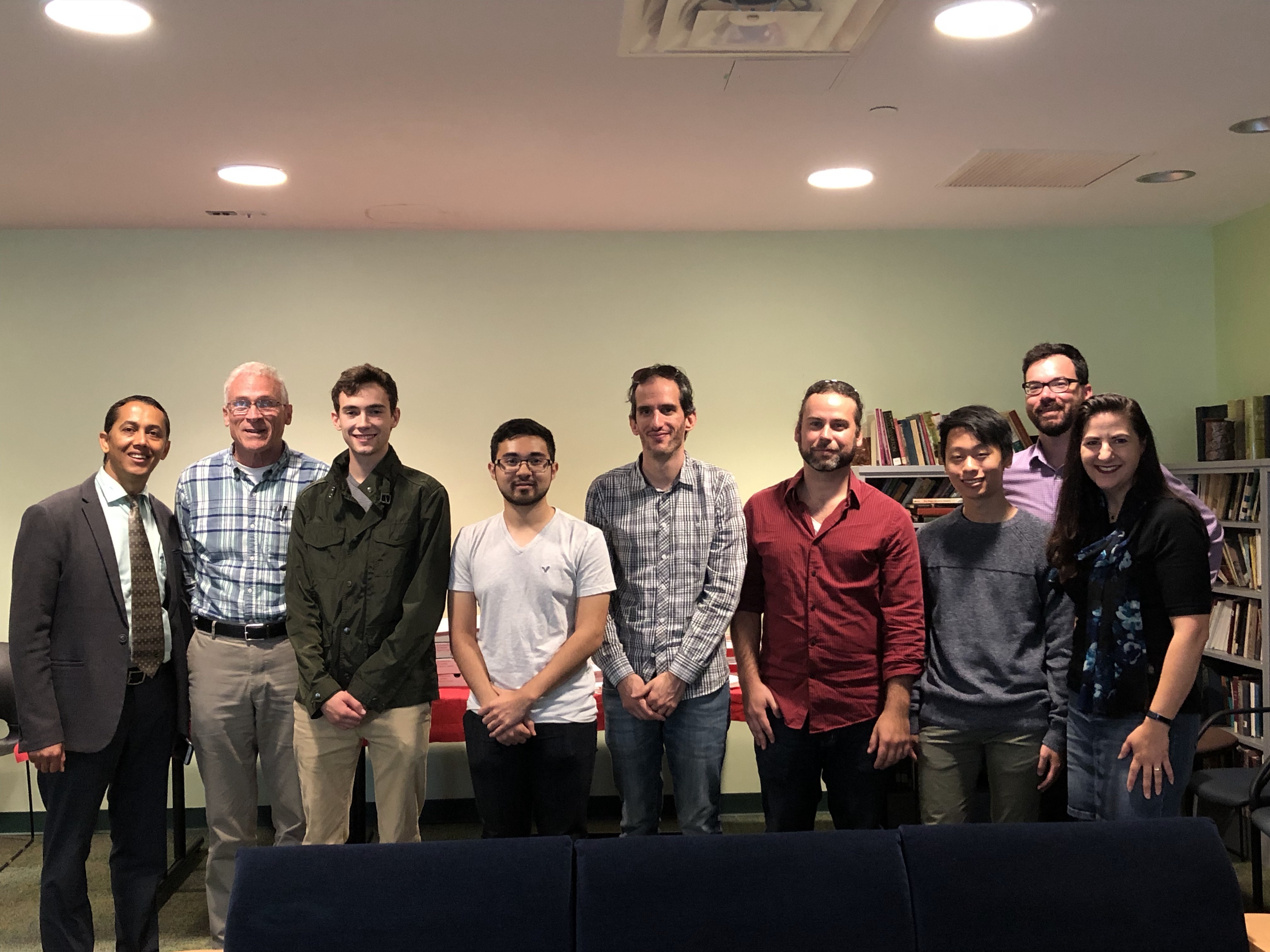 Shyam Sharma, Gene Hammond, Joseph Weaver, William Delisi, Steven Dube, Joe Labriola, Jason Dong, Kevin Clouther, Jennifer Albanese
Our event had a great turnout! Please scroll below to view images of the event.
William Delisi (102 Analysis Essay Winner) and Steven Dube
Gene Hammond and Joe Weaver (102 Argument Essay Winner)
Joe Labriola and Jason Dong (102 Informal Essay Winner)
Hope to see you at the next one!