Skip Navigation
PWR Spotlight Archives 
---
Jakub Micko
PWR's Spotlight was on Jakub Micko, a graduating senior who is double majoring in biology and clinical lab sciences, with a minor in writing. Jakub's journey of realizing the importance of writing in his personal and academic life is inspiring, which was influenced by professors such as Dr. Robert Kaplan.
Q: What led you to becoming a writing minor?
A: It's a funny story. I was originally a pre-med, and for my WRT 102 class I had a really good professor. I hated English in high school, I liked reading, but writing essays was hard. When I took WRT 102, it was interesting because it was a lot different in that the class was receptive to ideas, the professor was really good at facilitating conversation, and it was my favorite class of the semester. I would raise my hand and get goosebumps, but there were so many ideas that were really fascinating to me. When I took Intro to Fiction, we were reading the coolest short works and having really interesting conversations. The next semester, my professor emailed me telling me about WRT 305, a special topics class that is hosted rarely. It was a really cool class, and I started to realize that a lot of my labs required writing. It dawned on me that a lot of science is communication and conveying your results accurately, and we don't really train people for that.
Q: What is it like to write in your major?
A: A couple of classes I've taken have been very technical, and when it comes to handing in work, it's all written and so technical that it's so easy to get lost in all of that. Having writing and organization skills is very important. Also, taking writing classes doesn't mean you're only getting good at writing. I feel a lot more confident speaking to classes, and I'm better at articulating and organizing ideas in my mind. With writing, it's practicing organization, and the classes force you to understand the tone and audience behind your paper. Putting focus equally on science and writing is what makes great papers.
Q: What topics or concepts do you like writing about, or specific interests in literature?
A: I do like a couple of topics in scientific writing. I keep a journal, but it's just to get my thoughts out. I like reading fiction, I'm currently reading a fantasy sci-fi series that's really good. I've always loved reading as a kid and I think that's what got me into writing. I've read somewhere that to be a good writer, you have to start with reading, so I think reading actually did get me into writing. Knowing the right words to specifically express yourself is empowering.
Q: What kind of work have you done with Dr. Kaplan?
A: I started out with two of his classes, one of which was  Writing for the Health Professions. In that class, I picked a topic to research, and I was pretty interested in how diet influences health. Dr. Kaplan forces you to pick a very specific topic, so my paper ended up being on diet's effect on breast cancer in Japanese populations. The other class was WRT 380, and I was really interested in antibiotics and agriculture, and if adding antibiotics to animals' diets influences antibiotic-resistant bacteria. It's cool to be able to pick out a topic or question that might be personal to you, and be able to research and become a mini-expert on it. For our independent study, I was talking about interactions between microbiology and HIV. Lastly, the school was thinking about how they can better structure the Writing department to cater to students, and I was helping Dr. Kaplan compile lists of how different writing programs of other universities are structured.
Q: Since you're graduating, what plans do you have for the future and do you see writing as a part of them?
A: My current plans are to stay in research, or I could be a med tech, which my other major trains us to be. I really enjoy those careers, and writing will definitely play a huge part in the research. These classes have specifically trained me to be able to absorb large amounts of information and explain them to an audience. In terms of long-term goals and satisfaction, I really want to be able to discuss ideas with people.
Interview and photography by Saher Jafri '17
---
Sushank Chibber & Professor Nezami
PWR's Spotlight was on Sushank Chibber, a driven and talented graduate student (MA in Africana Studies) who spoke at the URECA Poster Symposium. After taking the  Personal Essay class with Professor Nezami, Sushank was inspired to write essays that touched both him and Professor Nezami in many ways. Read their interviews below!
Sushank Chibber
Q: What classes have you taken with Professor Nezami and what did they entail?
A: I took the Personal Essay class with Dr. Nezami, and we had to write three essays about personal experiences and how they transformed us. Another class I took was Independent Study, where I did my research project on how though beauty myths and standards are changing, Eurocentric beauty is still considered the norm. I worked with 80 participants, mainly women of color.
Q: Can you describe the experience you had with URECA?
A: With URECA, I discussed the personal essay and how important it is. I was basically encouraging the department to have more classes like that because it not only improved me as a writer, but I also got to take dark moments from my life and finally make amends with them through my writing.
Q: What steps did you go through with URECA and how did you present your final project?
A: I submitted an abstract in March, and gave a presentation at the poster symposium in early May. I went to see Dr. Nezami a few times, discussing which information should be included. She gave me feedback and I submitted my abstract. I was selected, and around early May, we had to give our presentations. I was the first one that presented so I discussed the personal essay and made a poster, showcasing my three essays with images attached.
Q: What aspect of the URECA program was your favorite to work with?
A: The presentation was the best part for me, because I think as undergraduate students you don't get as much experience with talking to a big audience. It helped me a lot in terms of public speaking and being confident, because I tend to be a little shy.
Q: What were a few challenges that you overcame during the course of the program?
A: I think more than anything it was revisiting those experiences, and wanting to make sure I addressed them more about what they meant rather than showcasing my emotions. I didn't want to read certain things from the essays and become emotional about them, because in the end it's an academic presentation.
Q: Would you recommend URECA and if so, what reasons do you give when recommending URECA to a fellow student? 
A: I think URECA is a great platform for students. It really allows you to showcase your work. Like for me, the Personal Essay class was a simple class but it had such an impact on me in terms of my development as a writer, a scholar, even as a person. I was able to really think about how important writing was to me, and it showed me writing is like talking, you have to come to a conclusion on what and how you want to say. Even with the presentation itself with the faculty, I was able to talk about issues that were personal to me with a broader audience which made me feel more comfortable about them in the end. 
Q: How did you decide to mentor under Professor Nezami and what are steps other students can take to begin the same process? 
A: The best way to find a mentor is to make sure you have a good understanding with them, and you know them before. Since I took classes with her before, we knew how each other worked and it made communication much easier. If the symposium starts in the spring, I would recommend looking for a professor in the fall, getting to know them and then approaching them in the spring semester.
Q: Do you plan to join similar programs like this in the future?
A: I would love to, but it's really sad and shocking that there aren't many similar graduate programs such as URECA. When I joined the graduate program, I learned that URECA was only for undergraduate students. It's beneficial because you get to see other students' work.

A sample of Sushank's writing:
"...On the car ride back from the funeral, I knew that no matter how successful I would get, how much money I would make, or how much fame I would attain, I would always be poor because I lost the most precious thing in the world: a mother. Money would not buy me warm hugs, or words of wisdom, would not buy me the unconditional love or affection of a mother. Success on the other hand would help me fulfill my mother's incomplete dreams. I want my success to reach so high on the sky that my mother will feel me and be proud of me. People say that a mother is the form of god on Earth, but my god had been taken away from me. My mother did not only die, but a part of me died with her. I will never be the same person again. I lost a part of my soul. I am wounded and paralyzed for eternity. No matter how hard I try to see her as happy, I always see her during our last encounter. I wipe away my tears.   Don't worry soldier. The battle has just begun and you have a long war ahead of you."
Professor Nezami
Q: What courses do you teach and what is your teaching philosophy?
A: I have been teaching WRT 102 for nine years. In this class I bring global issues into the classroom, as I want students to expand their world views and understand different perspectives. I also teach the Personal Essay class, which is a type of transformational experience for the student. I also teach International Literature, which will be renamed Global Literacies next semester.
Q: Tell us a bit about your Personal Essay class -- how do you teach and what do you want students to learn in that class ?
A: Students walk out of this class saying that they have never taken a course like this. The essay writing allows them to experience self-inquiry, leading to self-discovery. They write about those moments that were turning points in their life.
Q: How did you encourage Sushank to move towards URECA?
A: I see Sushank as my hero. The fact that he is strong enough to overcome all of the obstacles that are thrown in his way, and continue to excel in everything he does, has really inspired me. I see in him a very strong and motivated student who will go a long way. I thought about him for URECA as soon as it was announced. He was the first speaker last semester, and I was able to see that the audience was greatly moved by his presentation about the importance of the personal essay.
Q: How was the proc ess of mentoring Sushank for URECA? 
A: Sushank came to see me several times, and he communicated his ideas and what he is preparing to do. He created a poster, and using his three essays, he managed to find images that related to the stories. The images added so much value to the text. The visual rhetoric plus the written text became one powerful experience. I think Sushank is someone who pushes himself until he achieves what he really wants.
Q: What advice do you have for students who are thinking of   taking The Personal Essay course and wanting to join URECA?
A: I would advise all students across campus to take the Personal Essay class. Quoting my students on the last day of class, they have said that this is the most important class they've ever taken in their life, and that means something to me.  A strong bonding takes place in the classroom, through discussions, readings, writing and peer reviewing. In the beginning of the course, the students feel that their experiences are unique and that no one will understand, however very soon they realize that they can all relate to one another, and a family is established through the class.
  Interview and photography by Saher Jafri '17
---
PWR's Spotlight was on one of the five ex ceptionally caring professors who were recipients of the annual College of Arts and Sciences Teaching Excellence  Award. Representing the Humanities, Program in Writing and Rhetoric's Dr. Shyam Sharma  was awarded! His humble and genuine nature shines through in the following interview.
Q: When did your career of teaching begin and what prompted you to venture down this path? 
A: I was 18 years old when I started teaching in kindergarten at a small private school in western Nepal. That was the only job compatible with going to college, so I ventured into it not knowing that I would really like being a teacher.
Q: What classes do you teach or have taught in the past? 
A: In the last 20+ years, I have taught more than five dozen different courses, all the way from teaching the alphabet to kindergarteners to helping scientists communicate effectively. Courses include language, literature (different genres), criticism, critical theory, linguistics, stylistics, intellectual history of the west, rhetoric, composition or writing studies, basic to advance and graduate-level writing, business communication, academic research, professional writing, and writing across cultures and contexts.
Q: What is your favorite part of teaching and what is your teaching philosophy?
A: My favorite part about teaching (in the US) is how I can design or adapt courses to my interest and expertise while trying to identify students' intellectual interests and educational needs for their future careers. My teaching philosophy is that because the "goal post" of the purpose of education keeps shifting from year to year and decade to decade, I should help students learn how to learn in response to change. Given that we also live in an increasingly interconnected world, I also believe that I can and should help my students realize their potentials as citizens of the world, as well as citizens of their country. And finally, I believe in using my expertise in the subject matter and experience in teaching in order to foster agency and voice among my students. Authority used for advocacy and empowerment of the learner can be productive and positive for both sides.
Q: Congratulations on being awarded with the College of Arts & Sciences Teaching Excellence Award. This award allows students to show their respect for excellent professors of different departments. How does it feel to be appreciated by the countless students you have taught?
A: I was surprised. The award has validated the time I spend with students, the passion that I have for teaching. I am humbled, almost speechless. And I am energized.  
Q: What are the best moments that students might have looked back on when reflecting on the nomination?
A: That's a difficult and humbling question. I can try to guess, but I have a feeling that both classes I taught last semester helped me find my inner voice as a teacher, and by that I mean I think I was able to best inspire students. I spent a lot of time with students in both classes, as usual, but I also found ways to challenge them without discouraging them. In the upper-division writing course titled "Writing Across Cultures and Contexts," students had to pick a few of the 27 fellow students and scholars from 13 countries around the world, interview them, analyze and discuss what they learned in the context of academic scholarship on the subject of their inquiry. They said they were kind of frightened, but they also found the challenge really worth it. The other, a first-year writing class, was also extraordinary, and I think students appreciated the support I gave them while keeping the bar very high.
Q: What qualities do you feel successful teachers should have in order to reach out to students?
A: Oh, no. I can't really give advice – so let me share what works for me. I think it is important to understand who we are teaching. Stony Brook University is one of the public institutions that makes the greatest impact on our students' social mobility: we teach students coming from low-income families and help them go far beyond. I guess my commitment and effectiveness come from being humbled by the idea that I am one of those educators who is making this difference in the lives of students in the State of New York, including students from around the world. Once we put bigger pictures like this in perspective and look in the eyes of the talented future doctor and scientist and lawyer and humanist, teaching becomes greatly empowering and tremendously satisfying. Also, my own humble background reinforces the sense of purpose and appreciation of every little difference that I can make in the education of students.
Q: What are some things you've learned from students in past classes?
A: I would need a whole day to answer this question, but I will just say this: Our students are amazing. Smart. Funny. Respectful. Hard working. I learn both ideas and qualities from them.
Q: What advice would you offer to students who are wishing to do well in your classes?
A: Come see me. Education is not about one course and one grade point at a time; it's the sum totality of what happens in the big picture, and people are the most important part of that picture. Students are important enough for me to know them in person. My support is beneficial enough to access me in person. If we know each other, I can help best, starting with maybe clarifying the next assignment but extending to broader challenges and opportunities that go beyond the course. 
  Interview and photography by Saher Jafri '17
---
Amna Haider
Amna Haider '18, a talented biomedical engineering student who created an interwoven visual tale for WRT 303,  The Personal Essay, taught by Professor Thomas Tousey.
INTERVIEWING AMNA HAIDER
Q: Where did you get the idea to create a video in WRT 303?
A: I feel like I wanted to show everyone what I saw, through my pieces, because most of them were really descriptive and I felt that the best way to actually show my experience was through some sort of visual method, like a video.
Q: What was your process for creating the video?
A: I used iMovie, since some of the pictures and videos were actually images I took during different moments in my life. They also relate to different pieces that I wrote in class. One of my essays was on my trip to Hong Kong, and that's why I included some pictures that I took during that trip. iMovie helped me piece the scenes together.
Q: What was your biggest challenge in this project?

A: My biggest challenge was trying to fit everything within a reasonable amount of time, and then picking the right words to sum up my entire essay. Sometimes you have to tell a whole story for an essay, but I had to pick out a few things that conveyed the message behind the essay.
Q: How did your professor encourage you while doing this project?
A: Professor Tousey really encouraged me during the time I had no idea what to do in terms of the project and I was really confused. I went to his office hours and he gave me ideas, but told me it was ultimately up to me. He gave me advice on how to piece my different images together and because of that, I got the idea to make a video.
Q: What do you see as the relationship between your essays in WRT 303 and this video?
A: The essays and video project relate in the sense that the essays that I wrote are inside my video. I took pieces and excerpts and put them in the video.
Q: What did you learn from the class, and in particular, from your final project?
A: What I learned a lot about was myself. I also learned what pieces make up who I am and what I find important. What I learned from my final project was how to put all the pieces together and be able to relate one thing to another and express an overarching message.
Q: Do you plan to create more videos like this in the future? 
A: I actually do plan to create more videos because it helps to sum a lot of things together for me. Also, in my research lab we create videos to explain what we've done so far, so I do create videos and plan on making more like this in the future.
Q: What is some advice you can give to students who are thinking about taking WRT 303?
Answer: My advice would be to look into what they're really good at, and what they're passionate in. Usually when you find something you're passionate in, it becomes much easier to come up with ideas and you become excited to work on the project.
INTERVIEWING PROFESSOR TOUSEY
Q: What courses do you teach, and what is your teaching philosophy?
A: I usually teach WRT 102 and 303, and have taught 101 before. I just hope that the students improve their writing and get a better sense of their writing processes. It depends on the class though. In terms of what is expected, 303 is vastly different from 102. Like Amna said, looking into oneself would not be the same goal in 102, which is more academically based.
Q: Tell us a bit about your Personal Essay class – how do you teach and what do you want students to learn in that class?
A: I want my students to become a little bit more introspective; usually, students that take my class are science majors and they are so focused and career-driven that they don't have time to be introspective. I like them to be able to take time out in this space and reflect on themselves and that's what I try to bring out in class. It's all based around creative non-fiction, with the personal essay at the center of it all.
Q: When did you start encouraging students to incorporate multimodal projects like videos into their work?
A: The first time I taught the class I didn't, but then I developed a different notion of how to go about it. This was also meant to be the first assignment, but I turned the class around and it became the last assignment of the course. What I realized is that if I point students in the right direction then get out of the way, they'll usually do better than how they would have if I had micro managed what they did. And in fact, Amna is a perfect example of that. Left to her own doing, she came up with this amazing piece of work.
Q: What advice do you have for students who are thinking of taking The Personal Essay course?
A: Be willing to participate.
  Interview and photography by Saher Jafri '17 
---
PWR adjunct professor and novelist John Scheffer reads from his new novel The Sage in the Oak on October 26, 2016 in the Poetry Center . Click the image to hear the reading on our Soundcloud podcast channel.
---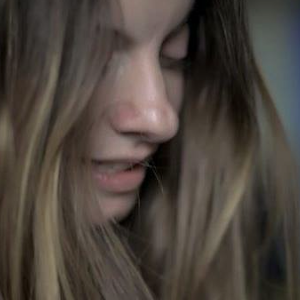 Sarah Azzara, full-time lecturer in the PWR as well as a poet, artist and musician, reads from her Sonnet Sequence, based on a series of mythological tales from Ovid, in the Poetry Center in the Humanities Building on April 23, 2016. Her poems appeared in the Southampton Review. Click image to go to a recording on Soundcloud.
---
Dr. Gene Hammond reads from his book Jonathan Swift: Irish Blow-In at the Poetry Center in the Humanities Building on March 30, 2016.