Skip Navigation
Adding Funds
Pay by credit card online. A $20 minimum deposit is required online and funds should be available within 30 minutes. Please note that at this time, funds cannot be billed to your student account.
You will be able to check your balance and your transaction history in addition to adding funds. This service is available 24 hours a day, seven days a week for your convenience.
Pay by cash at Cash-to-Account Machines. Students can add as little as $1 when using these machines.
By adding funds to your ID card, you agree to receive email notifications regarding your Wolfie Wallet plan.
Cash-to-Account Machine Locations
Add as little as $1 at a time through any of the following cash-to-account machine locations: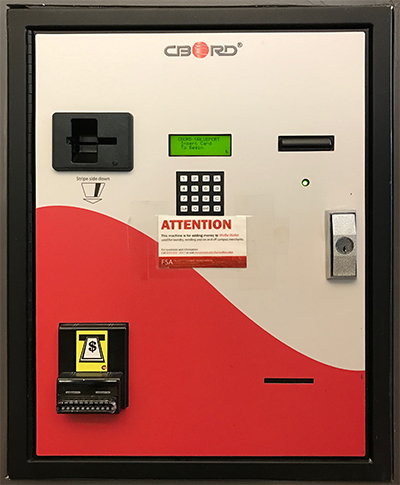 East Side Dining – Near the FSA Services Office
Health Sciences Library – Near Entrance
Melville Library – Central Reading Room, 1st & 3rd Floor Stacks
Roth Food Court
West Side Dining
West Apartment Commons
Chapin Commons
Tabler Arts Center
Southampton Student Center
Southampton Library