Skip Navigation
Complete THREE SBCs by enrolling in one course this Winter Session!


Enroll in one of the following courses:


AFH/WST 282: Contemporary Caribbean Women's Literature
Examines the political, social, and historical experiences of women from anglophone francophone, and hispanophone Caribbean nations. The readings, movies, and projects selected for the course highlight reccurent themes in Caribbean literature such as exile, migration, identity, colorism, slavery, sexual oppression, transnational motherhood, and identity politics. Feminist criticism, Postcolonialsm, and critical race theory will be applied to our reading of the texts. 
SBC:     DIV, GLO, HUM
3 credits
Instructor Dr. Tracey Walters
---
FRN 311: Conversation French
A course emphasizing the development of oral and aural proficiency in French. Class work, supplements, use of technologically-based materials.

Prerequisite: FRN 212 or 201

SBC:     HFA+, LANG, SPK
3 credits
Instructor  Sophie Sirulnick

---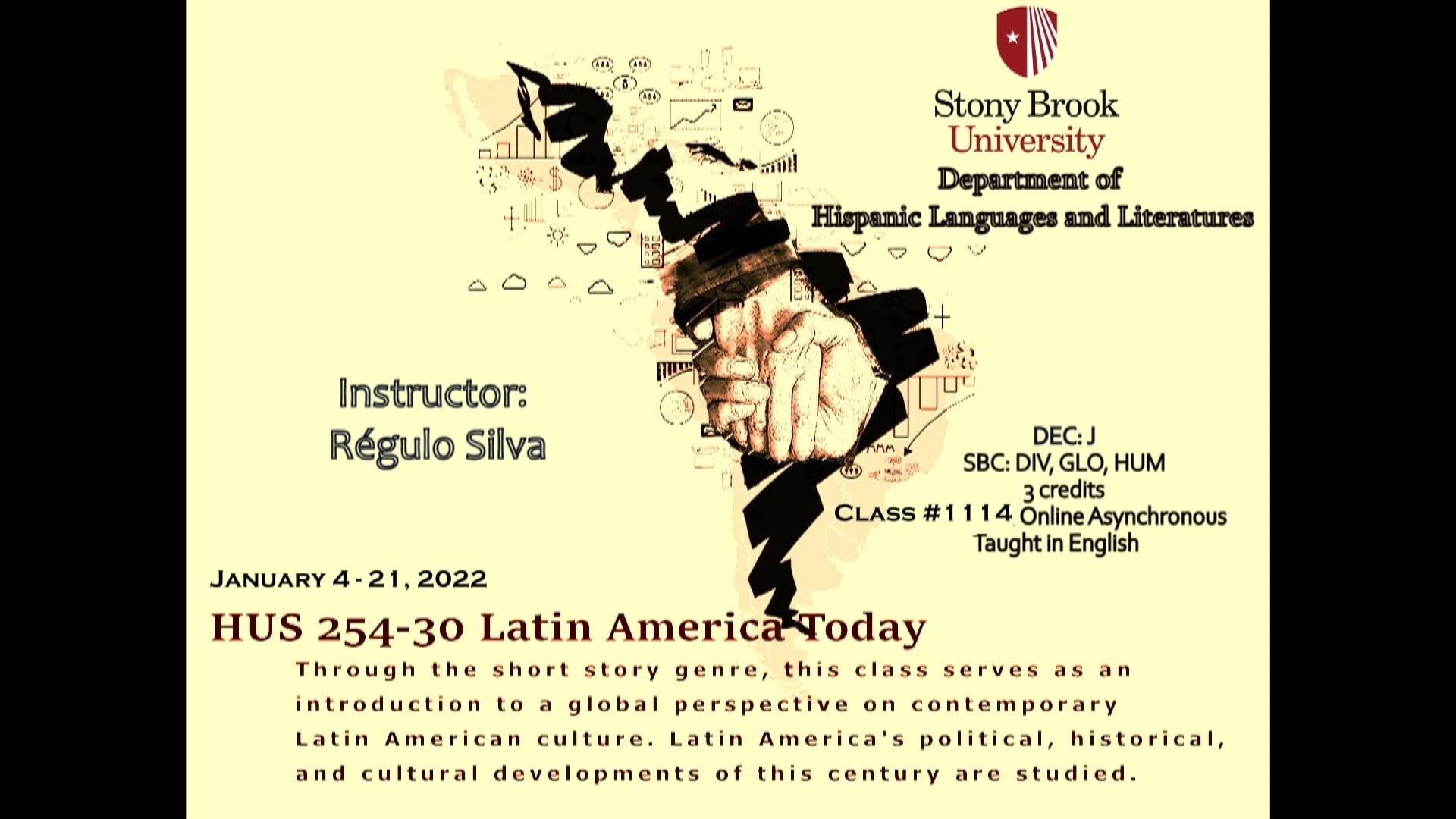 HUS 254: Latin America Today
An introduction to a global perspective on contemporary Latin American culture. Latin America's political, historical, and cultural developments of this century are studied.

SBC:     DIV, GLO, HUM
3 credits
Instructor Regulo Silva
---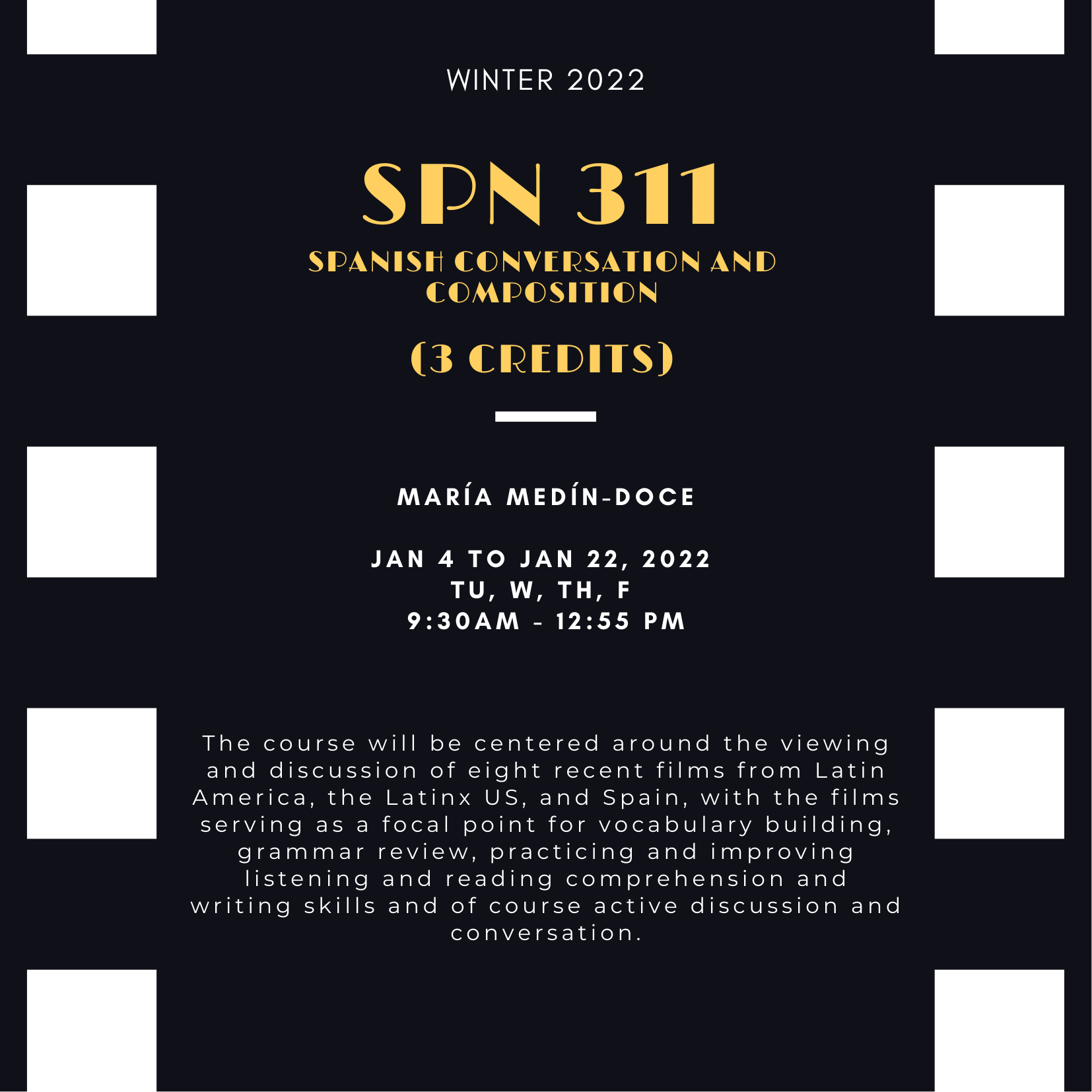 SPN 311: Spanish Conversation and Composition
A thorough review of Spanish grammar and of the active use of spoken and written forms. Not intended for students of Spanish-speaking background. May not be taken for credit in addition to SPN 310.
Prerequisite: SPN 212
SBC:     DIV, HFA+, LANG
3 credits
Instructor Maria Medin Doce
---
WST 291: Introduction to Feminist Theory
An introductory survey of historical and contemporary interdisciplinary theories used in Women's and Gender Studies. Theoretical debates on sex, gender, sexuality, race, class, knowledge, discourse, representation are among the topics to be considered. The course will provide a strong theoretical foundation for further studies in Women's and Gender Studies.

Prerequisite: WST 102 or WST 103
SBC:     DIV, ESI, HFA+
3 credits
İnstructor Melis Umut