Skip Navigation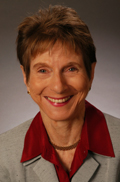 Contact: 
 Wednesdays 11:00 - 1:00 p.m.
---
I am Distinguished Professor of English and Women's, Gender, and Sexuality Studies, and founding director of The Humanities Institute at Stony Brook, now nearing its 25
th
 Anniversary. I am Past President of The Society for Cinema and Media Studies, a member of the Executive Modern Language Association's Discussion Group on Age Studies, and on the Editorial Advisory Boards of
Consumption, Markets, Culture
and
Humanities Research
(The Journal published by the Humanities Institute at Australian National University, Canberra). I have won many awards, including the SUNY Chancellor's Award for Outstanding Scholarship and Creativity (2001), the Stony Brook Faculty Achievement Award (2004), the Distinguished Alumnae Award, Rutgers University (2005), the Distinguished Career Award, Society for Cinema and Media Studies (2009), and in 2012 I will finally receive an Honorary Degree from Josai International University, Tokyo, Japan, awarded in 2010.
My research interests have long included Women's and Gender Studies, Feminist Film Theory, Film Noir, Postmodernism and Post-colonialism in film and media, Popular Culture, World Cinema. Most recently, my research has focused on Trauma Studies and Age Studies. Over the years, I have published eight monographs, edited or co-edited fifteen anthologies, and published more than forty articles in refereed journals or anthologies. My books have been translated into seven languages, and I have lectured all over the world.
My pioneering research on women in film (see Women in Film: Both Sides of the Camera, Women in Film Noir and Motherhood and Representation)continues to be in print and influential in the United States and abroad. Looking for the Other: Feminism, Film and the Imperial Gaze dealing with race and ethnicity in film was published in 1997. Feminism and Film (2000), an edited collection, brings together major feminist film theories from 1980 to 2000. My more recent research focuses on trauma as evident in Trauma and Cinema: Cross-Cultural Explorations (co-edited with Ban Wang in 2004), and my 2005 monograph, Trauma Culture: The Politics of Terror and Loss in Media and Literature (2005).
I am currently working on two further book projects, Future-Tense Trauma: Dystopian Imaginaries on Screen and The Unconscious of Age: Screening Older Women. Essays anticipating both books were published in 2010 and 2011, or are presently in press.
My new book on Future-Tense Trauma Cinema builds out from my prior trauma research. My specific contribution lies first in returning to the dystopian genre in the wake of 9/11when disaster films proliferated, and in creating new sub-sets of the Sci-Fi genre pertinent to our newly terrorized era; and second, as offering a new lens, that of an expanded trauma theory, including focus on future time, to thinking through the meanings, and the cultural work, that futurist dystopian imaginaries perform.
Inspired by the proliferation of dystopian futurist imaginaries across a range of media, but (for my focus) particularly in film, this book analyzes dystopian fantasies partly as displacements from the past and present, but also as constructions of the future which, in turn, shape the present and past . I coined the term "Future-Tense Trauma Cinema" for a select group of films, a sub-set of the Science Fiction film, that focus on human and natural causes of complete social collapse instead of, as in standard Sci-Fi, displacing cultural anxieties into allegories of aliens invading planet Earth from elsewhere. The selected films fall into two main categories that I call the "Futurist Dystopian Political Thriller" (e.g. Children of Men (2006), and the "Post-Traumatic Futurist Disaster Film" (e.g. The Road (2009)). Each sub-set has its own tropes and patterns, and relates in different ways to the utopian/dystopian oscillation I show is at work across the genre. The book demonstrates the complex interaction of three levels of discourse that together address the cultural work that futurist imaginaries do: First, there is the representation of ruined worlds—social, political and natural, and the issue of how human interaction with nature has drastically altered through warming the climate; second, the contradiction between tenuous hope with which the films end, and the clear fragility of that hope; third, the scientific discourse beyond the fiction films that argues humans have reached a tipping point of damage to eco-systems, other species, oceans, air and the natural world, that is beyond reversal.
The paradox is that humans face a real challenge of catastrophe from climate change while at the same time governmental forces exploit fears generated by this and other dangers—terrorism, immigration, global financial markets, the economy. Interest in catastrophic imaginaries reaches into unconscious denial of what humans have produced, relieving mental tension and allowing us to confront in fantasy (and survive) what we cannot face in reality. The book will end with discussion of two documentaries about future implications of the damage humans have caused, and continue to cause. The links between these documentaries and fictional narratives reveals much about unconscious guilt, Freud's death-drive, and the dangers of human psychology that Freud theorized in his own dystopia, Civilization and its Discontents, in 1929.
Writing this book has in some ways been transformational. I am committed to seeing how humanities disciplines might contribute to sustaining the environment. My research lead me to scholarly work about humans and the environment I might not otherwise have read: learning about the dangerous path humans are on as regards humanity's impact on the natural world has put many of my other concerns in perspective. The fictional imaginaries I study and live with terrify me even as I feel empowered by engaging in in-depth analysis of them, figuring out underlying symptomatic anxieties in culture.