Past Spring 2018 Performances
Chinese New Year
Sunday, February 18, 2018 at 3:00–4:30 PM
Charles B. Wang Center Theatre
In celebration of Chinese New Year, the Confucius Institute offers a must-see magic show, Chinese dance, folk songs, and Peking opera! The celebration also includes traditional Lunar New Year craft activities from China, Japan, Korea, and Vietnam. Enjoy our cultural offerings and stay late for our grand finale dinner.
Co-presented with the Confucius Institute at Stony Brook University.
Note: The admission fee covers ONLY the Chinese New Year performance at the theater. If you would like to join the Lunar New Year Family activities, please sign up for the Lunar New Year here.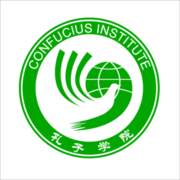 RELATED PROGRAM
FESTIVAL
Lunar New Year: The Year of Rooster
Sunday, February 18, 2018 at 2:00 – 6:00 PM
Charles B. Wang Center Chapel and Theatre Lobby
Sufi Dance from Persia
Friday, April 13, 2018 at 6:00 PM
Charles B. Wang Center Theatre
In Sufism, dance is a spiritual practice known as Samâ and is related to "spiritual hearing." To reach the deepest realms of their souls, dancers whirl to the repetitive cadence of Sufi music. The powerful rhythm of the music is reminiscent of the human heartbeat, creating a mystical intoxication of beat and movement. France-based Iranian choreographer and dancer Rana Gorgani will perform, accompanied by the talented Hedayat Shafeei on the tar (a traditional Iranian string instrument) and by Mehdi Darvishi, master of Iranian percussions.
Dallae Story: A Puppet Show
Thursday, May 10, 2018 at 6:00 PM
Charles B. Wang Center Theatre
Presented by Art Stage San, a Korean professional performing arts company, Dallae Story is a nonverbal puppet show. It is about an ingenuous child named Dallae and her ordinary family, whose lives are interrupted by Korean War (1950–1953). The piece does not directly talk about the war itself, but rather portrays the efforts of a family to overcome hardship during wartime in a fairy tale-like fantasy. The story is expressed through hand manipulation of the puppets, beginning with Dallae's birth to her sweet childhood with her family and then finally to wartime, with sets of the four seasons representing both the stages of life and the passage of time.
---
PREVIOUS SEASONS
Please visit here to view the past programs.