Fall 2012 Films
---
PATANG: Feature Screening with Short Film SANGAM
Discussion with Director Prashant Bhargava
PATANG (Prashant Bhargava / 2011 / USA / 93 minutes)
A poetic journey to the old city of Ahmedabad, PATANG weaves together the stories of six people transformed by the energy of India's largest kite festival.
Every year a million kites fill the skies above Ahmedabad–dueling, soaring, tumbling and flying high. When a successful Delhi businessman takes his daughter on a surprise trip back to his childhood home for the festival, an entire family has to confront its own fractured past and fragile dreams.
Music and fireworks, food and laughter, a kaleidoscope of color and light, the magic of the kite flying high – a traditional recipe of healing and renewal.
With naturalistic performances from actors and non-actors alike, bold, lyrical editing, vibrant cinematography and a kinetic score, Patang delights the senses and nourishes the spirit. Featuring Seema Biswas (The Bandit Queen, Water, Midnight's Children), Nawazuddin Siddiqui (Peepli Live, Dev D, Firaaq, Black Friday), and Sugandha Garg (Tere Bin Laden, Jaane Tu Jaane Na, My Name is Khan).
This film is joyous, but more than that: It's lovely in its construction... It flies as free and colorfully as a kite. (Roger Ebert, Chicago Sun-Times)
During the day and night of the festival... certain familiar themes appear: about wealth in the new India, family responsibility, old ways versus modern ones. They seem fresh here. So does Patang. (NY Times)
Uplifting... Colofully vivid - Reminiscent of Wong Kar Wai. (Robert Abel, Los Angeles Times)
SANGAM (Prashant Bhargava / 2004/ USA / 28 minutes)
Two South Asian men on a subway share their nostalgia, loneliness, hopes and despair about life in America.
Wednesday, October 24, 2012, 7:00 PM Charles B. Wang Center Theatre Suggested admission $5
Trailer »
Monday, November 5, 2012
KUMARE
(Vikram Gandhi / 2011 / USA / 84 minutes / English)
Inquisitive about notions of faith, doubt, and truth, filmmaker Vikram Gandhi transforms into Sri Kumaré, a fictional guru who lives in the real world. Kumaré makes surprisingly genuine connections with his followers, playing the role of a mirror that people can use to gaze upon the infinite potential that is already deep inside themselves. The result is a funny, moving film about telling a big lie and experiencing a great truth.
This screening will be followed by a Q&A session with Vikram Gandhi.
Prepare to have your assumptions pitched out the window by this tense, surprisingly probing satirical documentary—not just about religious longing and "spirituality," its ostensible subjects, either, but also about how deep the genre... can go. (The Village Voice)
As an inquiry into the matter of faith, especially New Age orthodoxy, "Kumaré" is neither exposé nor celebration, but a provocation... an absorbing portrait of modern-day seekers and the ways that some people do need a weatherman to know which way the wind blows. (LA Times)
Monday, November 5, 2012, 7:00 PM Charles B. Wang Center Theatre Suggested Admission: $5
Film Website »
Trailer »

Wednesday, November 14, 2012
THEY CALL IT MYANMAR: LIFTING THE CURTAIN
(Robert H. Lieberman / 2012 / USA / 88 minutes)
Shot clandestinely over a two year period, this film provides a rare look into the second most isolated country on the planet, held in a stasis by a brutal military regime for almost a half century. From over 100 interviews of people across Burma, including the recently released Aung San Suu Kyi, interwoven with stunning footage of Burmese life this documentary is truly unique. Praised by Roger Ebert as "a thing of beauty... a hymn to a land that has grown out of the oldest cultures in Asia."
This screening will be followed by a Q&A session with Mr. Htun Han.
Mr. Htun Han is a Burmese marine biologist who fled the South Asian country in 1975 for a freer life, now lives in Amagansett, NY. A partner in Hamptons Realty Group, he is an active volunteer fire fighter and eloquent defender of civil liberties and political freedom. Htun discusses his life in Myanmar and takes questions from audience.
Wednesday, November 14, 2012, 7:00, Wang Center Theater
Presented in conjunction with the Port Jefferson Documentary Series.
Flier »
Film website »
Wednesday, November 28, 2012
BEYOND GRACE
(Sara Baur-Harding / 2011 / USA, India / 78 minutes / English)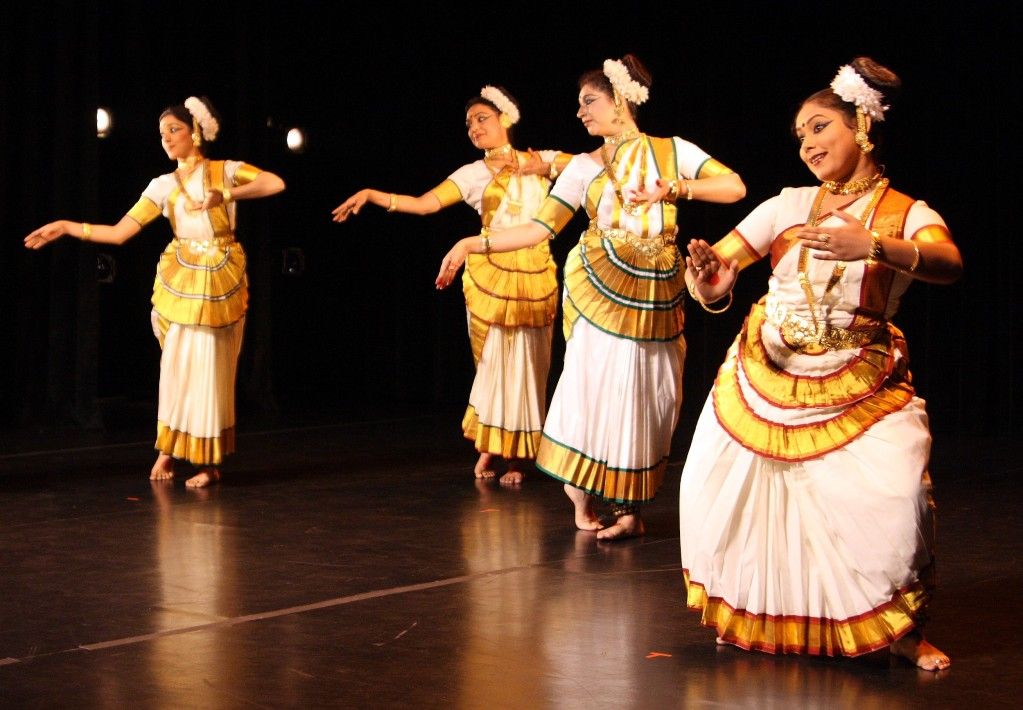 An intimate portrait of Bharati Shivaji and Vijayalakshmi, mother and daughter masters of Mohiniyattam dance. Shivaji is credited with reconstructing the classical Indian dance form, while her daughter Vijayalakshmi has advanced the dance form by continually challenging tradition through the unconventional use of multicultural music and innovative choreographies. This film documents the creative collaboration of these determined and graceful women.
Screening to be accompanied by a performance from Vijayalakshmi. Discussion to follow.
Vijayalakshmi's Mohiniyattam is delightful with delicate movements, deep torso inflections and soft undulations. Though the femininity and grace are generic to the dance style, Vijayalakshmi (daughter and disciple of eminent dancer Bharati Shivaji) adds charm to the movement vocabulary with her vivacious nature and expressive eyes. (The Hindu)
… encapsulates the vision and missionary zeal of the world renowned exponents of Mohiniyattam, Bharati Shivaji and daughter Vijayalakshmi. (South Asia Mail)
Wednesday, November 28, 2012, 7:00PM Charles B. Wang Center Theatre Admission: $5 (all)
Flier »
Film website »
Trailer »
Spring 2012 Films
---
March 26, 2012
Hell and Back Again
Hell and Back Again intertwines the extraordinary drama of war and, for a generation of soldiers, the no less shocking experience of returning home.Embedded with the US Marines Echo Company in Afghanistan, filmmaker and photojournalist Danfung Dennis documents military violence with visceral immediacy. After a major battle in 2009, Dennis turns his attention to Sergeant Nathan Harris of the Echo Company as he returns home to North Carolina with life-threatening injuries sustained in Afghanistan. With the love and support of his wife, Ashley, Harris struggles to overcome the difficulties of transitioning back to civilian life, dealing with intense physical pain, psychological dislocation, and chemical dependency. Masterfully contrasting the intensity of the frontline with the unsettling normalcy of home, Hell and Back Again lays bare the true cost of war.
Part of the
Port Jefferson Documentary Film Series


Tickets: $5.00. Free admission for SB students.
Monday, March 26, 2012 at 7pm in the Wang Center Theater
April 9, 2012
Dolphin Boy
In an Arab village in the north of Israel, a teenage boy named Morad suffers a violent attack and becomes disconnected and withdrawn. As a last resort before being committed to a psychiatric hospital, he is taken by his devoted father to Eilat for treatment with dolphins. Morad begins to speak again after months of silence, but erases his past memories and connections and refuses to return to his mother in his home village. A powerful documentary about a soul and spirit devasted by human violence and healed by the power of nature and love, Dolphin Boy follows Morad and his family over the course of four years.

With special guest speaker Judith Manassen-Ramon, producer of

Part of thePort Jefferson Documentary Film Series

Tickets: $5.00. Free admission for SB students.
Monday, April 9, 2012 at 7pm in the Wang Center Theater