Fall 2012 Community Events
---
Tuesday, August 28, 2012
Stony Brook Vigil for Tolerance
In the wake of the Wisconsin Sikh Temple shooting and the mosque burning in Missouri, the campus community takes a stand against hate crimes. Please join us for a candlelight procession, accompanied by prayers and words of inspiration.
Presented by the Sikh Students' Association and the Muslim Students' Association, in conjunction with the Hindu Student Council, Hillel Student Club, Charles B. Wang Center, Interfaith Center, Office of Diverstiy and Affirmative Action, Office of the Dean of Students, Office of Multicultural Affairs, Office of Student Activities, and United Sikhs.
Prayers and Words of Inspiration
Tuesday, August 28, 2012, 7:30 PM
Charles B. Wang Center Theatre

Procession from Wang Center to the Academic Mall
Tuesday, August 28, 2012, 8:15 PM
October 11, 2012 and October 13, 2012
BSPG Meditation Workshop and Dharma Talk:"Watching the Breath, Investigating the Four Elements" with

Ven. Sayalay Susila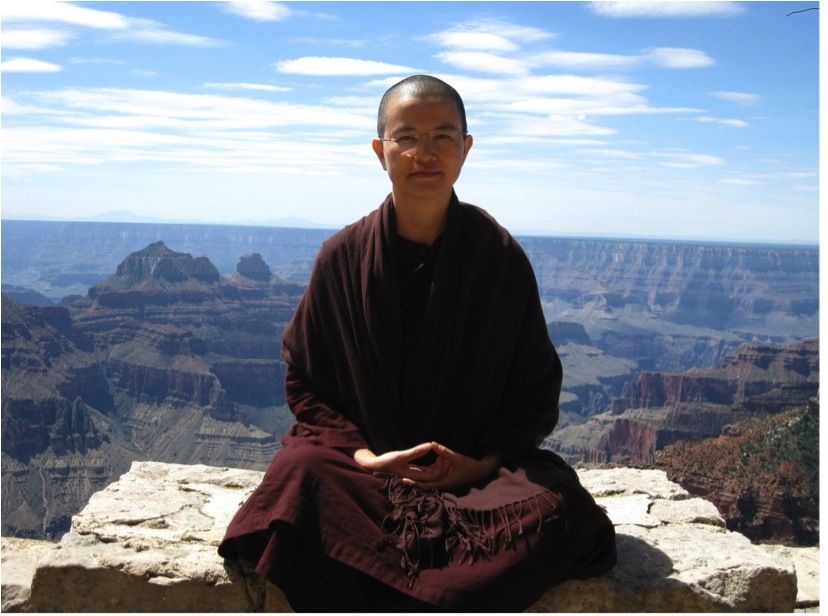 The purpose of this event is to calm our mind and understand the non-self nature of the body through exploring the four elements within. We will practice concentration using anapanasati, mindfulness of breath, in order to develop calmness and serenity of the mind so that the dharma can manifest itself. As Buddha said: "develop concentration, one with concentration sees things as they really are."
On Saturday, we will use this more concentrated mind to investigate the body. The body is composed of the four great elements of earth, water, fire, and wind. Sayalay will show you the path to practice the four elements meditation systematically until the non-self nature of body becomes apparent. The four elements meditation practice is also ideal to develop good health since it helps to balance the elements within the body.
Sayalay Susila
is a Theravadan nun for the past 21 years and has been the disciple and assistant of world renowned Venerable Pa Auk Sayadaw at the Pa Auk Meditation Centre in Myanmar for 16 years. She has shared her profound knowledge of the Abhidhamma, the psychology & philosophy of Buddhism, and meditation with students in Taiwan, Malaysia, Singapore, Australia, Canada and US and her teaching has been widely praised as lucid and precise.
Please arrive early and be in place by 9:30am. Bring a cushion, towel and lunch, Wear comfortable warm clothing & socks.
FREE FOR STUDENTS, $20 teacher's donation suggested for non-students. ALL ARE WELCOME. Thursday, Oct. 11, 2012 from 6:30 - 8:30 pm. Room 301, Wang Center, SBU Saturday, Oct. 13, 2012 from 9:30 am – 2:30 pm. Room 301, Wang Center , SBU
Please email Hai-Dee Lee to register
.
BSPG Site »
Flier »
October 28 to October 30, 2012
A MANDALA FOR PROSPERITY
Tibetan Buddhist Monks create a Mandala, an aesthetic prayer in the form of an abstract geometric figure made of colorful sand particles as a blessing to the Wang Center on its Tenth Anniversary.
With special presence and invocation by the High Lama Khenchen Tsewang Gyatso Rinpoche and chanting and dance by The monks of Namdroling Monastery from South India. www.palyul.org for both opening and closing ceremonies.
Opening Ceremony with polyphonic chanting and dance: Sunday, October 28, 2012, 2:30 pm
Charles B. Wang Center Skylight Lobby
Closing Ceremony consists of:
Lecture by the High Lama Khenchen Tsewang Gyatso Rinpoche on Wisdom Brings Prosperity
Chanting, dance and distribution of the sand
Immersion of sand on flowing body of water (location to be determined)
Tuesday, October 30, 1 pm - 3:30 pm
Both opening and closing ceremonies are located in the Charles B. Wang Center Skylight Lobby
Free and open to the public.
Please note that the Wang Center is closed on October 29.
Read more about the Sand Mandala Ritual »
Summer 2012 Community Events
---
Community Yoga Workshop
New Schedule Through August 9, 2012

Please join us for multi-level yoga classes (appropriate for beginners to advanced students) designed to bring mind, body, and spirit into alignment. This is a hatha yoga class. Introduced by Yogi Swatmarama, a sage of 15th century India, traditional Hatha Yoga represents opposing energies: hot and cold (fire and water, following similar concept as yin-yang), male and female, positive and negative and attempts to balance mind and body via asana (poses), pranayama (breath control), and the calming of the mind through relaxation and meditation. Please wear comfortable clothing and bring a mat.
Suggested $5 donation for instructor.
Tuesdays and Thursdays, 4:30 – 5:45, now through August 9, 2012
Wang Center Room 102
For more information email wangcenter@stonybrook.edu
_______________________________________________________________________
The Wang Center Recommends
Living River: The Ganges
Sunday, July 29 at 4pm
Award-winning environmental film about The Ganges River screens @ Huntington's Cinema Arts Centre
Real-to-Reel: Documentary Film Series Sponsored by Ginger & Stu Polisner. This program is partially funded by Suffolk County Executive's Office & National Endowment for the Arts
In Person: Filmmaker VINIT PARMAR and music score composer PREMIK RUSSELL TUBBS
Living River, the award-winning environmental documentary about India's sacred Ganges River will screen with its filmmaker Vinit Parmar and music score composer Premik Russell Tubbs on Sunday, July 29 at 4pm in the Real-to-Reel Documentary Series at Cinema Arts Centre, 423 Park Ave, Huntington. 631-423-7610 www.CinemaArtsCentre.org
Click
HERE to BUY TICKETS
Groups of 10 or more are eligible for member rates: Call 631-423-7610
$10 Members / $15 Public. Includes reception. Tickets can be purchased online, www.CinemaArtsCentre.org at the box office during theatre hours or by calling Brown Paper Tickets at 1-800-838-300
The Ganges River nourishes the soul and washes away sins of millions who bathe in the river and drink from it. But what happens when the river is polluted? How has a holy river become unholy by those who use it? The Ganges, the iconic river of India supports 400 million people everyday. Volunteers clean the river only to find the river is still polluted. This is their story, following the journey of hope to the death and cancers that follow, revealing a controversy riddled with denials, disbelief, and damage: 25 years of delays and excuses that pollute the river and choke the nation. What is the price of saving the Ganges or the 5,000-year old culture it supports? http://www.cinemaartscentre.org/event/living-river/
More about the movie:
Living River is a groundbreaking and up-close look at the pollution that's been an ecological scourge troubling the revered Ganges River in India.
The film delivers as yet an unexplored and authentic view of the river and the people struggling to compel change. With unprecedented access, the film brings to light an age-old industry of leather production in transition, bringing in USD$4 Billion to the Indian economy at a cost of degradation of the environment and the health of the residents. Does the end justify the means? This film illustrates the irony of Hindus profiting from the skin of "holy" cows while polluting the "sacred" Ganges River.
The exposed water pollution in India is a red flag for fresh water rivers around the world suffering from endemic problems of improper and inadequate treatment plants, illegal activities by chemical industries along riverbanks, improper oversight and weak implementation of government regulatory agencies, corruption, and lack of public awareness.
www.livingriverfilm.com/
About the Guest Speakers
Director/Producer
Vinit Parmar, Esq., began his film work as a sound mixer in New York fifteen years ago after making the transition from an established legal career of seven years. He works professionally as a sound mixer for features, shorts, and commercials, and continues to direct his own documentary films. He loves to teach film production courses as a full-time tenured faculty member of the Film Department at Brooklyn College as part of the City University of New York.
He is also currently producing and directing ONLY ONE CHILD: THE FANGS' STORY, about the Fang family's three siblings separated by their parents as they hide to avoid detection under the One-Child Policy. This project began as a Fulbright-Hayes Scholarship in 2006 on Women, Family and Social Change.
He is currently in production for QUEST FOR LIGHT, shot partly in the exotic and off-grid, ancient Sundarbans, as well as Brooklyn, about the many ways a Brooklyn resident inspires and learns from Indian villagers to practice traditional and renewable energy techniques to become sustainable in Brooklyn.
He can be reached by email at reeldocfilm@yahoo.com
Original Music Composition
Premik Russell Tubbs is a composer, arranger, producer and an accomplished multi-instrumentalist performs on various flutes, soprano, alto and tenor saxophones, wind synthesizers, and lap steel guitar who has performed many times at Cinema Arts Centre.
Premik has worked with Carlos Santana, Whitney Houston, Herbie Hancock, John McLaughlin, Ravi Shankar, Narada Michael Walden, Clarence Clemons, Ornette Coleman, Jackson Browne, Jean-Luc Ponty, Lonnie Liston-Smith, Sting, Billy Joel, and James Taylor, just to name a few. He is equally adept in pop, R&B, jazz, world and experimental genres.
---
Rangoon at the Clurman Theater

Watch our very own SUNITA S. MUKHI, Director of Wang's Asian And Asian American Programs, in the world premiere of Rangoon written by Mayank Keshaviah and directed by Raul Aranas. Rangoon tells of a family of Indian emigres who must deal with seductions of American life, while trying to keep their heritage alive. Funny and tragic— a quintessential 21st century American tale.
Presented by the Pan Asian Repertory Theatre.
May 25 - June 17, 2012.
Spring 2012 Community Events
---
Friday, May 25, 2012
"China Showcase": What a Beautiful Jasmine Flower:


A Celebration of Chinese Culture through Music & Dance
4:30 pm – 5:30 pm, Berkner Hall Auditorium
In celebration of Asian Pacific American Heritage Month, the BERA Asian Pacific American Association invites you to join us at
CHINA SHOWCASE: WHAT A BEAUTIFUL JASMINE FLOWER.
Complete your work week at our "grand finale" alive with music, dance, and oratory performances by professionals and local artists in this special program dedicated to the unique culture of China. Indulge your senses with the warmth of traditional Chinese folk arts to the electrifying avant-garde interpretations of this ancient art form. For more information, contact Joanne Beebe-Wang at bbwang@bnl.gov (ext. 3646) or Wei Chen at weichen@bnl.gov (ext. 4213).
Flier »

NOTE: This event is FREE and open to the public. Government-issued identification documents, which includes a photograph, such as a passport or driver's license is required for site access for those 16 years of age and older.
Rangoon at the Clurman Theater

Watch our very own SUNITA S. MUKHI, Director of Wang's Asian And Asian American Programs, in the world premiere of Rangoon written by Mayank Keshaviah and directed by Raul Aranas. Rangoon tells of a family of Indian emigres who must deal with seductions of American life, while trying to keep their heritage alive. Funny and tragic— a quintessential 21st century American tale.
Presented by the Pan Asian Repertory Theatre.
May 25 - June 17, 2012.
Monday, April 30, 6pm, Wang Theater
Indian Classical Dance Recital
You are cordially invited to an Indian Classical Dance Recital by students of AAS 209, taught by Malini Srinivasan. During this semester, students learned movements and gestures of the South Indian classical dance form Bharatanatyam. At the recital, different group choreographies are presented, and some students are also performing poems that they have choreographed themselves.
FREE!
---
Previously in Spring 2012
Sunday, April 22, 2012
Center for India Studies Annual Benefit Dinner

RSVP by Mail:
Please print the attached RSVP card, fill it in, and mail
with your dinner/sponsorship/donation check

For further information contact James Pearce
E5350 Melville Library
Stony Brook, NY, 11794-3386
---
Sunday, April 15, 2 pm and 5pm, Wang Theatre
Shakespeare's COMEDY OF ERRORS
in the style of Korean Masked Dance Drama TALCHUM


Performed by Stony Brook University's Actor's Conservatory
Directed by Chan Lee

This delightful interpretation of Shakespeare's COMEDY OF ERRORS is done in the style of the famed Korean Mask Dance Drama named TALCHUM. With its origins as a morality play by Buddhist monks and for exorcism in Korea, these dramas encourage audiences to laugh at themselves while performers rhythmically jump, leap and squat to the sounds of a small percussion group. Thus this Talchum version of the Comedy of Errors is accompanied by the pulsating rhythms of SBU's own Korean drumming ensemble DDKY. Featuring pianist and Stony Brook idol finalist Kyle Manly and SB idol contest winner Taylor Coonska with dance by Andrew Meeth.

You cannot miss this innovative amalgam of Easter and Western Performance!
Free and open to all!
Flier>>
March 17, 2012

Festival of the Moving Body: Performance, Public Festival Workshops, Lectures, Films, Installations
Explore the Dynamic Relationship Between Movement, Creativity, and Good Health. Join us for a day of movement and discovery as Stony Brook University presents The Festival of the Moving Body.
Through this daylong event, participants will learn how movement, creativity, and imagination impact holistic health, recovery, and well-being.
Experts from around the globe will share their ideas, research, creative work, and interdisciplinary thinking through film, dance, media, interactive art installations, somatic education and therapy, visual art, panel discussions, music, classes, and performance.
WHO SHOULD ATTEND?
The Festival is open to all participants (15 years and older) who are interested in improving their minds and bodies. Come join us for a day of fun and learning, as we explore the moving body's potential for creativity and health.
Registration fee is $15 by March 13 or $20 at the door. Registration begins at 9 am.
Registration »
The Wang Center also sponsors the premiere ofExistenz, the summit performance of the festival, on Friday, March 16, 2012. For details or to purchase tickets to Existenz, please click here.
As a co-sponsor of the Festival of the Moving Body, the Wang Center's Asian and Asian American Program Office highlights the Asian Themed programs in the festival.
The Healing Power of Moving Body: A Clinical Case Report
Wenyi Wang, MD, and Zhiyuan Wang, MD
10 am to 10:45 am, Lecture Hall 2
The effects of Falun Gong practice on the diagnosed disease of Amyotrophic lateral sclerosis (ALS).
Screening: For Water (Short Film)
Director and Choreograph: Natalie Metzger; Dancers: Lisa Long, Anne Moore, Dew Nurnaeny, Cherise Richards, Helda Yossiana; Composer: Robert Allaire
10 am, Wang Theater
A collaboration between dancers from Indonesia and America, For Water is inspired by the importance of water to the islands of Indonesia and to water-starved California. The film follows a pilgrimage of five spirits to a sacred place to perform their ritual for water.
From The Hip: Initiating Movement In Martial Arts
William Trevino
11 am to 11:45 am, Wang 101
This lecture/demonstration will introduce movement scholars to the function of the hips in the traditional Korean martial art of Soo Bahk Do Moo Duk Kwan. The presenter—a 4th degree black belt certified as a master instructor by the Korean Soo Bahk Do Association—will demonstrate several techniques throughout the lecture. He will specifically examine how movements in Soo Bahk Do are initiated by the hips and coordinated with the rest of the body in order to maximize speed and power.
Spiral Praxis: Modern Flow Techniques For Bodymind
Yuji Oka and Stephanie Gottlob
11 am to 11:45 am, Wang Chapel
Spiral Praxis is a cutting-edge, contemporary bodymind system that accelerates the process of bringing conscious learning into the unconscious mind. Originally developed as a method for modern dance training, Spiral Praxis explores the dynamics of oscillatory spiral forms to bring people to higher states of free flow. The universal nature of its reflex learning techniques allows Spiral Praxis to span a broad mix of interdisciplinary fields of study including meditation, yoga, athletics, psychology, dance, art & philosophy and injury rehabilitation.
In this workshop, founders Stephanie Gottlob and Yuji Oka will explain the practice and philosophy of Spiral Praxis and its unique power to spur recovery, health, personal growth and creativity. By elucidating the fundamental concepts of spiral flow, learning reflexes, internal flow patterning, fractal bodymind hierarchy and more, they will demonstrate how people can use Spiral Praxis to alter their experience and perceptions within a diverse range of human activities.
Health of Mind, Body and Spirit: Chinese Perspectives
Jingduan Yang, Tao Institute of Body/Mind Medicine
12 pm to 12:45 pm, Lecture Hall 1
Ancient Chinese civilization and medicine has a unique view and understanding of human life. The integration of mind, body and spirit with nature determined the lifestyle, arts, music, and healthcare of Chinese people throughout their history. In this presentation, Yang will describe some of the healing arts from traditional Chinese medicine.

Nama-Rupa: Form And Content In The Dancer's Moving Body
Rajyashree Ramesh
12:40 to 2:00 pm, Nassau Hall 104 in South Campus
Preregister by contacting the Center for Dance, Movement and Somatic Learning at (631) 632-7392.
The moving body of the dancer creates forms. Dance at the same time uses movement selectively when instilling meaning by associating form with content. An analysis of the outer shaping and expressivity as seen in Indian dance traditions, demonstrates the forms created by the body as being expressions of inner connectivity patterns, imagery and/or emotional states of being. The performance workshop will therefore focus on form and the process of form-giving for content. The notion of space and emotion in Indian dance will be explored based on current research on gestures, emotions, and movement. The aim is to experience how the body integrates the mind to become both the "core" and "tool" to experiential embodied knowledge and well-being.
Tetsuro Fukuhara: Space Dance Project Art Installation
Tetsuro Fukuhara
1:45 PM, Wang Theater Lobby
The Space Dance project combines "Dance + Architecture + Information + Design" in a multi-disciplinary collaboration with dancers, artists, scientists, technicians, and researchers.
Dance Space Project: Butoh Workshop and Site-Performance
Tetsuro Fukuhara
Description to come.
3 pm to 4:00 pm, Wang 301
Body Chatter: What Does Your Body Want You To Know?
Shuling Wu
2 pm to 2:45 pm, Wang 103
This introductory workshop will guide participants to developing a dialogue between the body and the mind. We will learn about body-mind connections and we will also explore a body scan meditation. Participants will begin to listen to sensations felt within the body and they experience day to day life.
The Power of Healing Through Movement
Nalini Prakash and Aarthi Muthkumaran
3 pm to 4:00 pm, Wang Chapel
This workshop/presentation shares the inspiring experiences a young artist, Aarthi Muthukumaran, who suffered a massive stroke in December 2005. Her story demonstrates the therapeutic qualities of dance/movement, and the innate healing powers of the classical Indian art forms (especially Bharatanatyam). In 2009, Bharatanatyam dancer/teacher began her work with Aarthi, using the central principle of Dance/Movement Therapy: the therapist must meet an individual where he/she is most comfortable and capable, and work from strengths rather than weaknesses. This practice of D/MT and Bharatanatyam brought Aarthi healing, increasing her confidence and enabling her to perform before an audience of loved ones and supporters a mere 6 years after her stroke. Together, Aarthi and Nalini demonstrate dance and movement as a holistic approach in rehabilitation, and the power of healing.
Film Screening: My Playground (2010)
Director: Kaspar Astrup Schöder
3 pm to 4:00 pm, Wang Theater
Mainly set in Copenhagen the film follows Team JiYo (Parkour) as they explore the city and encounter the obstacles it presents. Award winning architect Bjarke Ingels, founder of BIG Architects, is fascinated by the way Team JiYo convey architecture and takes the team to his buildings, to explore and unfold their skills, that may be just as groundbreaking as the architecture itself. The film travels around the world from Denmark to Japan, United States, United Kingdom, and China to explore where the urban mobility is heading.
---
Friday, Feb. 10, 2012
2012 VALENTINE'S DANCE PARTY
Give A Heart To The Ties That Bind
A benefit dance for the upcoming SINGGALOT EXHIBITION at the Wang Center
Bolero Dance Lesson by
"Stephanie Falciano & Vincent Antonelli"
plus
Dance Performances and Social Dancing
Friday, Feb. 10, 2012
at the
Brookhaven Center, Brookhaven National Laboratory
"Dress-to-Impress"
Schedule:
6:30 - 7:15 pm, Cold hero Buffet Dinner, dessert, coffee, etc.;
7:30 - 8:30 pm, "Bolero" lessons by Stephanie Falciano & Vincent Antonelli;
8:30 - 8:45 pm, Dance Show by Magda Schoeneich & Peter Biedrzycki;
8:45 - 9:00 pm, Dance Show by Stephanie Falciano & Vincent Antonelli;
9:00 - 12:00 mid, Social dancing; Digital - DJ dance mix – Ballroom, Latin,
Swing (ECS/WCS), Hustle, Bachata, Merengue, Salsa, etc..
Tickets: $20 per person, covers dance lessons, food buffet, and all! Only 150 tickets will be
sold; if sold out before the event, there will be no tickets available at the door. Get your
tickets asap! For more info, email Rudy Alforque at rudy@bnl.gov, or call (631) 320-7290.
*This event is sponsored by the BNL Social & Cultural Club, and is open to the general public;
visitors to the Lab 16 years old and older must bring a photo ID.
**The Wang Center has been approved by the Smithsonian Institution Traveling Exhibition Service
(SITES) to exhibit "Singgalot: The Ties that Bind - Filipinos in America, from Colonial Subjects
to Citizens" from February 12 to April 22, 2012.
Directions to BNL:
Go to LIE Exit 68 North (There are signs to: Brookhaven National Laboratory). About 2.4
kilometers (1 1/2 miles) down William Floyd Parkway, turn right (before the second light) to BNL's
gate. Present your picture ID(driver's license) to the guard. From the Guard Booth, go straight,
turn left at the first light; A few meters down the road, on your left, is the Brookhaven Center.
Presented by The BNL Social & Cultural Club
at Brookhaven National Laboratory
Spring 2012 Internship: Presenting Asian/American Programs at the Charles B. Wang Center
Join the Wang Center in a hands-on 1-3 credit internship (up to 10 hours per week) implementing Asian and Asian-American cultural programming including cultural performances, festivals, film screenings, lectures, documentaries, and exhibitions.
For details, please see our flier.