October 4, 2012
Earth Sounds Workshop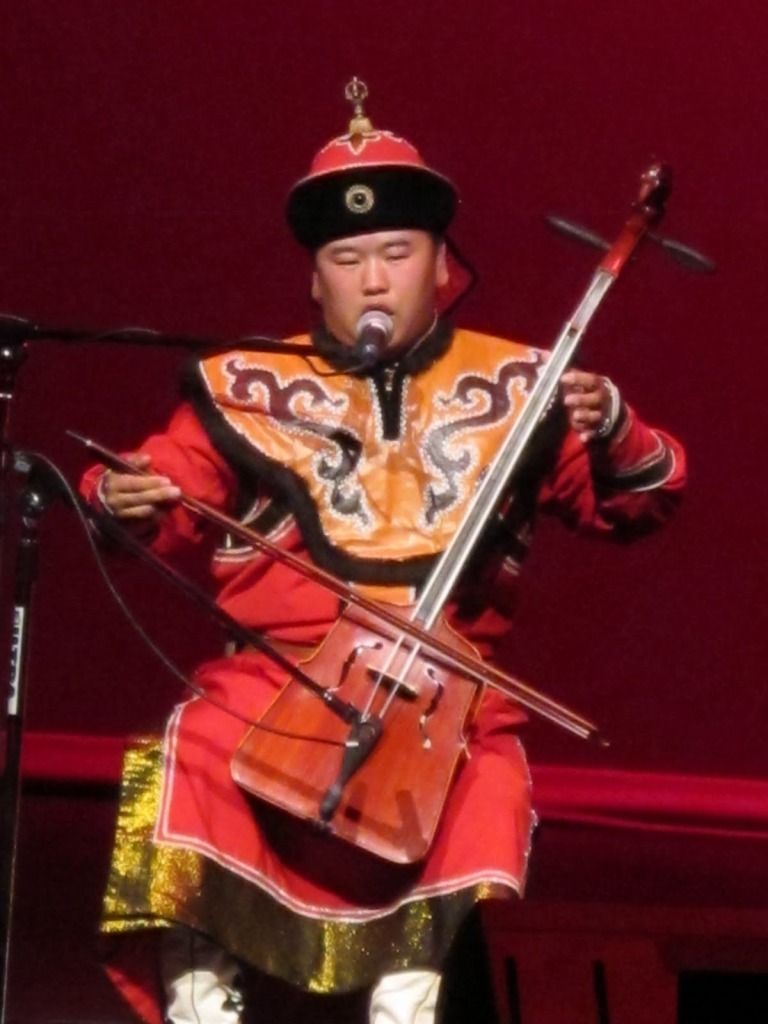 As a complement to its Earth Sounds program, the Wang Center offers an interactive lecture demonstration of Australian, Mongolian, and Native American instruments. Members of the Earth Sounds ensemble introduce the audience to the timbres, techniques, and functions of their instruments, and then invite participants to touch and explore them. A terrific preview for the Earth Sounds concert, this workshop gives participants a deeper understanding of the astonishing musicianship of the ensemble.
Thursday, October 4, 2012, 2:00 PM, Charles B. Wang Center TheatreAdmission $10, or free with VIP ticket to Earth Sounds performance
Earth Sounds Performance »

Earth Sounds Flier »
October 11, 2012 and October 13, 2012
BSPG Meditation Workshop and Dharma Talk:"Watching the Breath, Investigating the Four Elements" with Ven. Sayalay Susila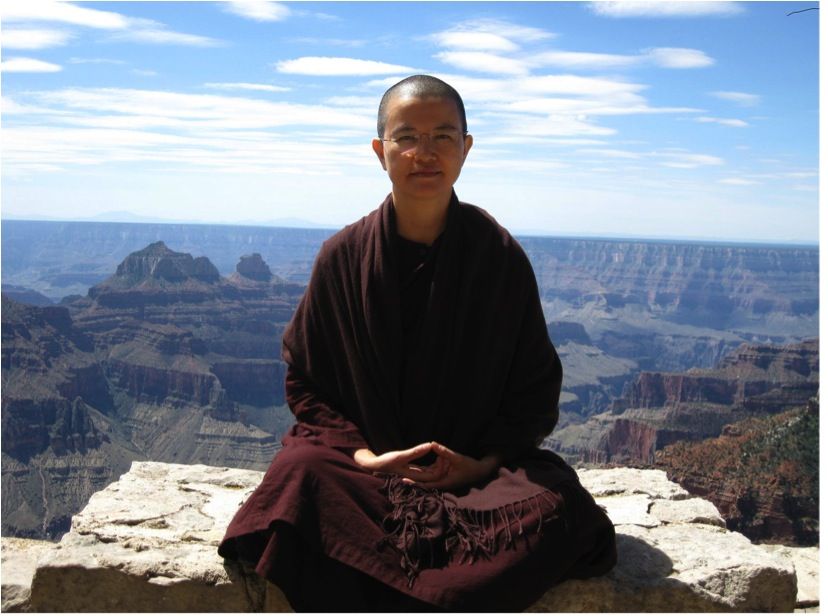 The purpose of this event is to calm our mind and understand the non-self nature of the body through exploring the four elements within. We will practice concentration using anapanasati, mindfulness of breath, in order to develop calmness and serenity of the mind so that the dharma can manifest itself. As Buddha said: "develop concentration, one with concentration sees things as they really are."
On Saturday, we will use this more concentrated mind to investigate the body. The body is composed of the four great elements of earth, water, fire, and wind. Sayalay will show you the path to practice the four elements meditation systematically until the non-self nature of body becomes apparent. The four elements meditation practice is also ideal to develop good health since it helps to balance the elements within the body.
Sayalay Susila is a Theravadan nun for the past 21 years and has been the disciple and assistant of world renowned Venerable Pa Auk Sayadaw at the Pa Auk Meditation Centre in Myanmar for 16 years. She has shared her profound knowledge of the Abhidhamma, the psychology & philosophy of Buddhism, and meditation with students in Taiwan, Malaysia, Singapore, Australia, Canada and US and her teaching has been widely praised as lucid and precise.
Please arrive early and be in place by 9:30am. Bring a cushion, towel and lunch, Wear comfortable warm clothing & socks.
Thursday, Oct. 11, 2012 from 6:30 - 8:30 pm. Room 301, Wang Center, SBUSaturday, Oct. 13, 2012 from 9:30 am – 2:30 pm. Room 301, Wang Center , SBU FREE FOR STUDENTS, $20 teacher's donation suggested for non-students.
ALL ARE WELCOME.
Please email Hai-Dee Lee to register
.
BSPG Site »
Flier »
November 3, 2012
One-Day Meditation Retreat & Dharma Sharing with Nancy Bonardi
In this one-day meditation workshop Nancy will share Buddhist wisdom teachings, alternating with periods of sitting meditation. All are welcome.
Nancy Bonardi began practicing meditation with Chan Master Sheng Yen of Dharma Drum Mountain in 1978. She has over 30 years of meditation experience.
Saturday, November 3, 2012, 9:30 AM to 2:30 PMCharles B. Wang Center, Room 301
BSPG website »
BSPG program details »
Flier »
Community Yoga Workshop
Please join us for multi-level yoga classes (appropriate for beginners to advanced students) designed to bring mind, body, and spirit into alignment. This is a hatha yoga class. Introduced by Yogi Swatmarama, a sage of 15th century India, traditional Hatha Yoga represents opposing energies: hot and cold (fire and water, following similar concept as yin-yang), male and female, positive and negative and attempts to balance mind and body via asana (poses), pranayama (breath control), and the calming of the mind through relaxation and meditation. Please wear comfortable clothing and bring a mat.
Suggested $5 admission fee for instructor.
Most Tuesdays 5:30pmWang Center Room 102
Schedule
September: 11, 18, 25
October: 2, 9, 16, 23
November: 6, 20, 27
December: 4 and 11