September 8, 2012
An Interactive Conversation on Kannada Culture
Sponsored by the Center for India Studies, this conversation is a unique opportunity to meet with leading lights in Kannada literature, theatre, television, and the press. Includes an audience dialogue with Mr. T.N. Sitaram, Renowned Actor, Writer and Producer of Kannada's most popular TV serials, including Mukta, Mukta.
Featured guests: Dr Chandrashekhara Kambar (Jnan Peeth Awardee Playwright and Poet); Mr. Padmaraj Dandavate (Managing Editor, Prajavani); Mr. Srinivas Kappanna (Theatre Artiste); Mr. H. Dundiraj (Standup Comedian).
Saturday, September 8, 2012, 3:00 PM to 6:00 PMCharles B Wang Center, Room 201Admission Free, Donations Requested
Flier »
Center for India Studies »
September, 27, 2012
The Buddhist Way of Looking at Some Human and Social Problems, with Ven. Kurunegoda Dhammaloka
The Buddha did not claim himself as a god or messenger of the God. The way he answered some social problems, through a rational way, according to the sutras such as, Maha mangala, Vyaggha pajja, Parabhawa, Wasala. In addition, the Four Noble Truths, thoughts of freedom and Kalama sutta will also be presented
Bhante Dhammaloka is a Buddhist monk originally from Sri Lanka. He was ordained in 1982 as a novice monk and received his higher ordination in 1985. He also received his Rajakeeya Pandita degree from the Society of Oriental Studies in Sri Lanka; an MA degree from the Buddhist and Pali University in Sri Lanka; and also degrees of Yoga Shiromani and Yoga Acharya in India.
He has conducted Dhamma sermons, meditation and yoga classes in Sri Lanka, Germany, Florida, South Carolina, Boston, Washington DC, California and New York. Bhante Dhammaloka currently resides at the New York Buddhist Vihara, located in Queens, New York to give weekly dharma teaching every Wednesday and Friday evenings
Admission is free for students; donations are welcome.. To register, please email Hai Dee Lee: haideelee@yahoo.com
Sponsored by Buddhist Study and Practice Group (BSPG).
Thursday, September 27, 2012, 6:30 PMCharles B. Wang Center, Lecture Hall I
BSPG website »
October 11, 2012 and October 13, 2012
BSPG Meditation Workshop and Dharma Talk:"Watching the Breath, Investigating the Four Elements" with
Ven. Sayalay Susila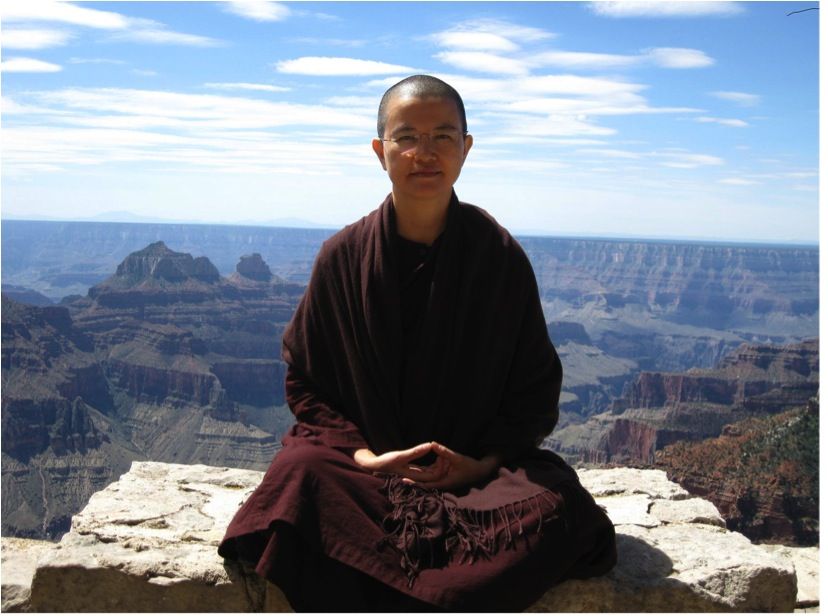 The purpose of this event is to calm our mind and understand the non-self nature of the body through exploring the four elements within. We will practice concentration using anapanasati, mindfulness of breath, in order to develop calmness and serenity of the mind so that the dharma can manifest itself. As Buddha said: "develop concentration, one with concentration sees things as they really are."
On Saturday, we will use this more concentrated mind to investigate the body. The body is composed of the four great elements of earth, water, fire, and wind. Sayalay will show you the path to practice the four elements meditation systematically until the non-self nature of body becomes apparent. The four elements meditation practice is also ideal to develop good health since it helps to balance the elements within the body.
Sayalay Susila is a Theravadan nun for the past 21 years and has been the disciple and assistant of world renowned Venerable Pa Auk Sayadaw at the Pa Auk Meditation Centre in Myanmar for 16 years. She has shared her profound knowledge of the Abhidhamma, the psychology & philosophy of Buddhism, and meditation with students in Taiwan, Malaysia, Singapore, Australia, Canada and US and her teaching has been widely praised as lucid and precise.
Please arrive early and be in place by 9:30am. Bring a cushion, towel and lunch, Wear comfortable warm clothing & socks.
FREE FOR STUDENTS, $20 teacher's donation suggested for non-students.
ALL ARE WELCOME.
Please email Hai-Dee Lee to register
. Thursday, Oct. 11, 2012 from 6:30 - 8:30 pm. Room 301, Wang Center, SBU
Saturday, Oct. 13, 2012 from 9:30 am – 2:30 pm. Room 301, Wang Center , SBU
November 12, 2012
PRODUCING BOLLYWOOD: TEJASWINI GANTI
Anthropologist and writer Tejaswini Ganti's new book Producing Bollywood explains the Bombay-based Hindi film industry became "Bollywood," the global film phenomenon and potent symbol of India as a rising economic powerhouse. This rich and entertaining ethnography examines the dramatic transformations in the Hindi film industry's production culture, daily practices, and filmmaking ideologies since 1991, a time of tremendous social and economic change in India.
Astute observations and diligent research distinguish Ganti's work, providing an insider's view into what is essentially a closed world and, in the process, adding deep perspective on an industry that has undergone a remarkable transformation. (thenational.ae)
Monday, November 12, 2012, 7:00 PMCharles B. Wang Center Theatre
Flier »
Contact us about this event »
Tejaswini Ganti profile »