Skip Navigation
The New York Climate Exchange Makes Climate Week NYC Debut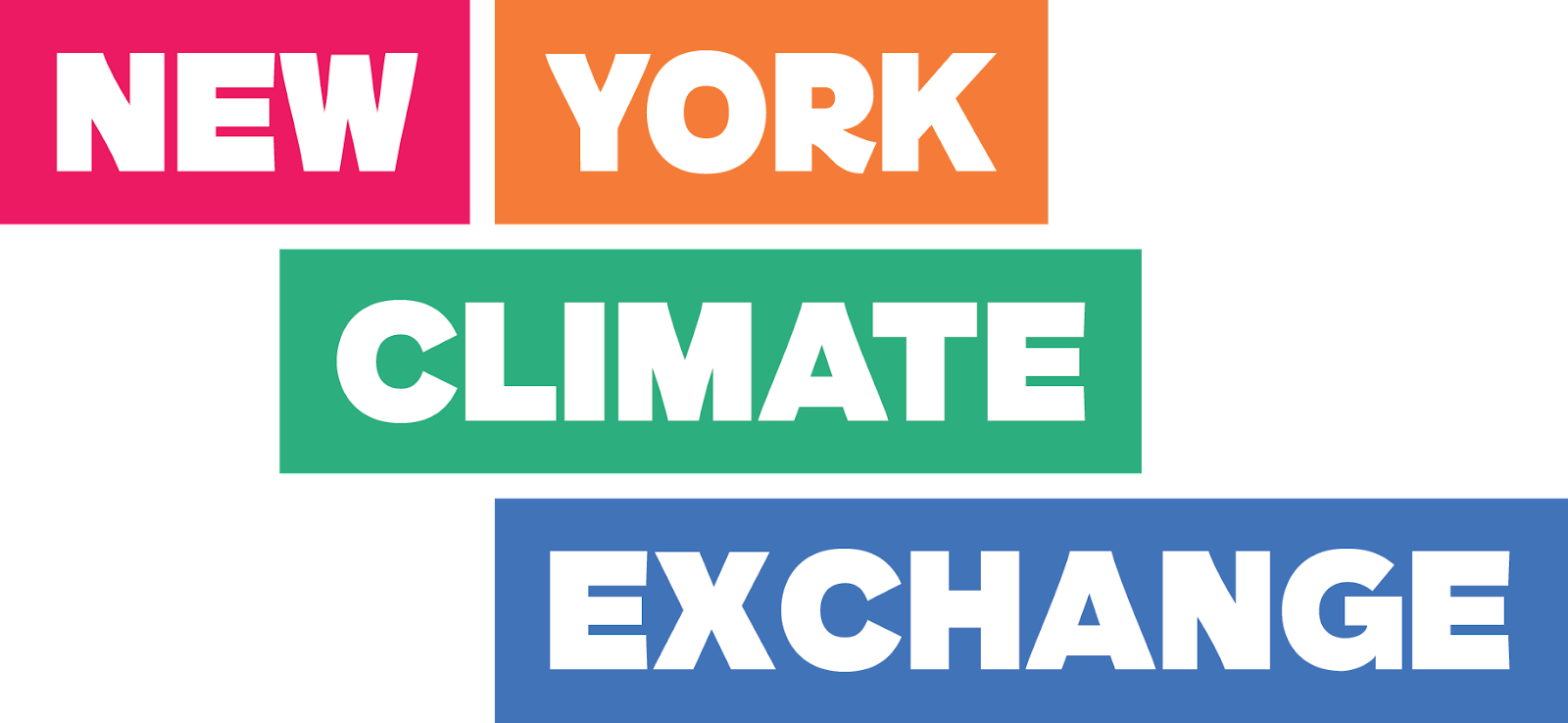 The New York Climate Exchange will host several exciting events during Climate Week NYC, which will be held from September 17-24, 2023.
The Exchange events will be focused on topics ranging from coastal resiliency and deep-tech climate innovation to composting at home, along with several tours of our future home on Governors Island. These events will feature expert members from our partner organizations highlighting The Exchange's unique ability to collaborate, bringing together diverse perspectives and approaches as we work together to tackle the effects of climate change.  
Along with Exchange-hosted events, our partners — academic, corporate, and community alike — are also hosting events and programming across New York City throughout the week. The breadth and depth of this Climate Week activity demonstrates the collective strength of The Exchange and its partner network.
The Exchange and partner-hosted events for Climate Week NYC 2023 are listed below. If you plan to attend any Exchange-hosted events, please make sure to RSVP using the appropriate registration link.
Climate Week NYC is hosted by Climate Group, an international non-profit whose purpose is to drive climate action, fast. The event takes place every year in partnership with the United Nations General Assembly and is run in coordination with the United Nations and the City of New York.
The Exchange Climate Week Events
Event Title
| | | | |
| --- | --- | --- | --- |
| Key: | Exchange-hosted event | Exchange partner event | * = Private event |
Event Title

Description

Organizer

Time (EST)

Location

Sunday, September 17

Representatives from The Exchange staff will be on Governors Island to engage visitors with a booth, tours, chalkboard, survey, and more.

The Exchange
(PMO Contact: Lucy Brumfield)

 

11:00am – 3:00pm

Monday, September 18

The New York Climate Exchange Presents: Advancing Coastal Resiliency*

Panel-style presentation by The Exchange leaders about The Exchange and a Coastal Resiliency panel followed by a networking reception. Optional tour of the future site of The Exchange to take place immediately afterward.

 

The Exchange
(PMO Contact: Kate Gerbode-Grant)

1:00 – 3:00pm

Pace University (panel & networking) and Governors Island (tour)

Tuesday, September 19

Green Horizons: Accelerating Climate Solutions with AI on Governors Island and Beyond*

Hosted by Goals House, programs will focus on a range of critical issues, including the race to net-zero and the role of finance and new technologies in the green transition, increasing access to education, the prioritization of mental health, gender equality, diversity and inclusion, the use of AI for sustainability and circularity in cities, and the role the private sector and policymakers have to play in achieving the SDGs.

IBM, Stony Brook University, Tech:NYC

8:00 – 9:30am

Waterfront Design Boat Tour: Setting a New Standard for Waterfront Development

 

On-water boat tour that showcases excellence in resilient, ecological, and accessible design through the lens of the WEDG® (Waterfront Edge Design Guidelines). See major NYC projects from a new perspective.

Waterfront Alliance

9:00 – 11:15am

This panel brings together experts from diverse sectors, including philanthropy, finance, and insurance to discuss challenges, investment needs, and actionable solutions for addressing extreme heat now and in the future.

Duke University

10:00 – 11:30am

The Institute for Policy Integrity's annual conference will focus on policies and programs that can help speed the shift to a clean and equitable energy future in the United States. 

New York University

10:30am – 4:00pm

Two-screenings of Power Lands, a film about a young Navajo filmmaker who investigates displacement of Indigenous people and devastation of the environment caused by the same chemical companies that have exploited the land where she was born. Following each screening there will be a discussion with the filmmaker and a reception.

 

New York University

6:00pm & 8:00pm

Wednesday, September 20

The New York Climate Exchange Presents: Deep-Tech Climate Innovation Launchpad*

 

Panel conversation on quantum for climate, and other deep-tech innovations, focusing on the role commercialization will play for The Exchange, featuring experts from The Exchange and Boston Consulting Group's network.

The Exchange
(PMO Contact: Lilly Hermina)

11:00am – 1:00pm

 

No Single Solution to Living with Climate Change: Understanding the Many Solutions to Building Climate Resilience

 

Webinar on current approaches taken by the federal, state and city governments, including the Army Corps' New York-New Jersey Harbor and Tributaries Study, to prepare for extreme weather events, sea level rise, and urban island heat effect. Exploration of the critical need for sustained advocacy and coalition-building to ensure all the many strategies become reality and are equitable, implementable, and actionable.

Waterfront Alliance

12:00 – 1:00pm

Online

Climate Expo that highlights various Queens-based zero waste businesses and offering information sessions on efforts like Local Law 97 — New York City's groundbreaking emissions reduction legislation — as well as the NYC Accelerator initiative and the creation of the New York Climate Exchange. Workforce development opportunities, family-friendly activities and refreshments will also be available.

Queens Borough

3:00 – 7:00pm

The Art at the Edge artists will be joined by moderator Cortney Koenig Worrall, President and CEO of Waterfront Alliance, and Adela Gondek, a lecturer in Climate and public and environmental ethics, for a discussion on their work and the various media used to foster climate awareness.

Waterfront Alliance

6:00 – 7:00pm

Friday, September 22

Artworks exploring sonic holography, psychoacoustics, Virtual Augmented Reality, neural networks and robotics by an intergenerational group of artists using technology as a creative medium.

Harvestworks

11:00am – 5:00pm

Harvestworks Art and Technology Program Building, Governors Island

Panel conversation that has overlapping themes and will include stakeholders who are directly and indirectly participating in the UN SDG Summit. Several related exhibitions on display will be available for tours on Governors Island including four exhibitions at the Pratt House in Nolan Park.

Pratt Institute, Pace University, Singapore University of Design and Technology

4:30 – 6:00pm

Live music, oysters from dozens of farms across the country, and light bites to celebrate the milestone addition of Billion Oyster Project's 100 millionth oyster to New York Harbor.

Billion Oyster Project

6:00 – 9:00pm

Saturday, September 23

Transforming Waste with The New York Climate Exchange: Composting at Home*

An event at Earth Matter on Governors Island that leverages the Zero Waste curriculum and incorporates Exchange assets to teach New Yorkers how to compost in compliance with recent policy changes that require composting across the city and state.

The Exchange
(PMO Contact: Ansley Hardison)

11:00am – 2:00pm

Meet The New York Climate Exchange!

Representatives from The Exchange staff will be on Governors Island to engage visitors with a booth, tours, chalkboard, survey, and more.

The Exchange
(PMO Contact: Lucy Brumfield)

11:00am – 3:00pm