Skip Navigation
About The Exchange
All renderings provided by Skidmore, Owings & Merrill (SOM)
The New York Climate Exchange will be a first-of-its-kind international center for developing and deploying dynamic solutions to our global climate crisis, while also acting as a hub for New Yorkers to benefit from the new green economy.
In addition to convening the world's leaders and climate experts, the center will host job-training and skills-building programs for local residents to help them launch successful careers that improve our regional environment.
The unique purpose of The Exchange will be to bring together the voices of all stakeholders so that solutions to our climate crisis are not just academic or theoretical, but social and practical — including research that becomes commercially viable and ideas that lead to immediate action on the local and global levels.
The design and operations of The Exchange itself will serve as a model for sustainability with a carbon-neutral facility that blends into the natural landscape of Governors Island.
About Stony Brook University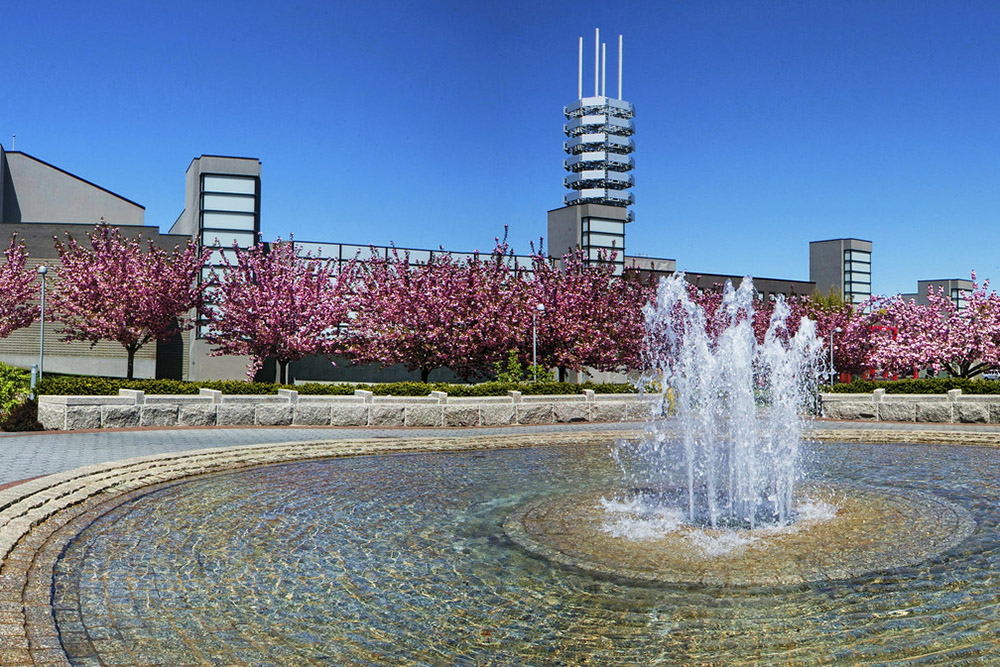 As New York's flagship, number-one public institution, Stony Brook is a research university of New Yorkers and for New Yorkers.
 

We are consistently ranked as one of the nation's Top 10 most diverse universities, serving more Pell-eligible students than any of our AAU peers.

 

Most of our 200,000 alumni live in New York – with the vast majority living and working in New York City and across Long Island.

 

Stony Brook manages Brookhaven National Lab – one of only eight universities with this distinction.

 

And, we are global leaders in quantum technologies, building a quantum test bed that stretches from Long Island into New York City.

 

Our School of Atmospheric and Marine Sciences (SoMAS) has been a leader across the state, including restoring Shinnecock Bay on Long Island's south shore.  The Bay is now New York's first Hope Spot – an international recognition for the globe's most pristine ocean environments.

Over the past two years, Stony Brook has proudly led a world-class team of these partners to build a network that, collectively, is infinitely stronger than our individual institutions.
Coupled with New York's leading community organizations and environmental justice groups that are part of The Exchange, our approach is ready to deliver local solutions to New York City and global solutions to communities worldwide.
About Governors Island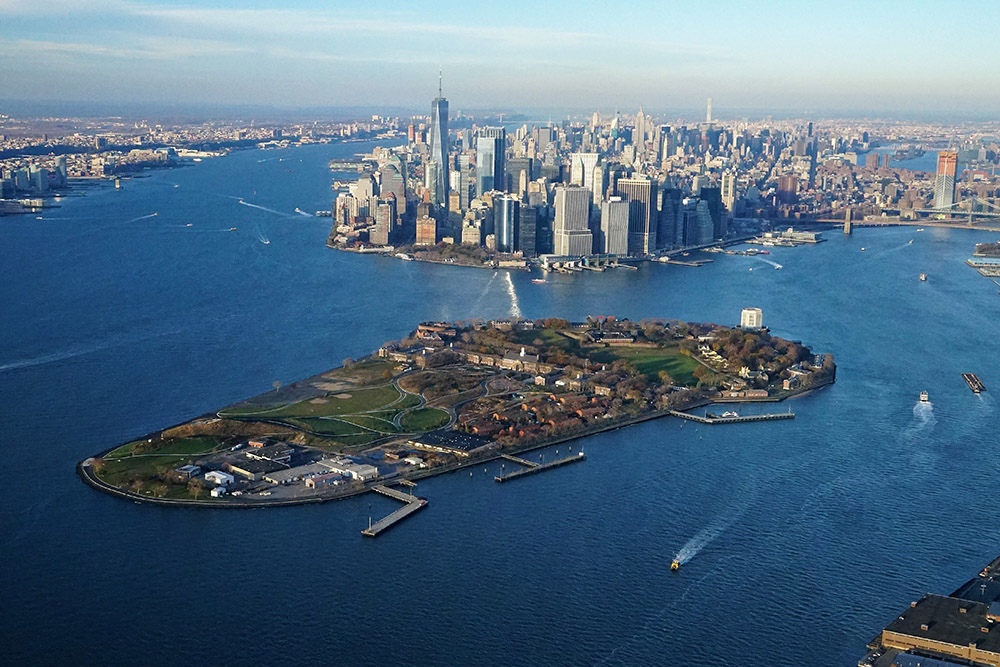 Gov­er­nors Island is a 172-acre island in the heart of New York Har­bor. Just min­utes from Low­er Man­hat­tan and the Brook­lyn water­front by fer­ry, the Island is a pop­u­lar and unique des­ti­na­tion with an award-win­ning park com­ple­ment­ed by dozens of his­toric build­ings, year-round edu­ca­tion­al and cul­tur­al facil­i­ties, a rich art and cul­ture pro­gram and 22-acre Nation­al Mon­u­ment man­aged by the Nation­al Park Service.
In 1524 the Native Americans of the Manhattan region, the Lenape, referred to what is now known as Governors Island as Paggank ("Nut Island") after its plentiful hickory, oak, and chestnut trees. The Island's location made a perfect fishing camp for local tribes, who used the Island seasonally.
It changed hands many times, first to the Dutch West India Company and then to British in 1664.
In 1750, Governors Island was made part of the British territory of New York County under the Montgomerie Charter. The Charter was a typical method of colonial governance that expanded the city's powers under British rule. The Charter gave the city some judicial powers and control over the establishment of ferries, docks and construction of public buildings.
At the end of the Revolutionary War, November 25, 1783 to the mid 1800's the island served as a strategic defense point during wartime. Afterwards the island was a Unites States Army post, serving mainly as a training ground for troops, and it then served as a major United States Coast Guard installation until 1996. It was sold to the public for a nominal sum in 2003, and opened for public use in 2005.
Today, Governors Island has become a popular destination for the public, attracting more than one million visitors per year. In addition to the 43-acre public park, Governors Island includes free arts and cultural events, as well as recreational activities. The New York harbor School, a public high school with a maritime-focused curriculum, has been on the island since 2010. The island can only be accessed by ferries from Brooklyn and Manhattan, and there are no full-time residents.
Learn more the about the history of Governors Island