Skip Navigation
Back to Search Innovations
An Improved Dental Paste for Better Endodontic Outcome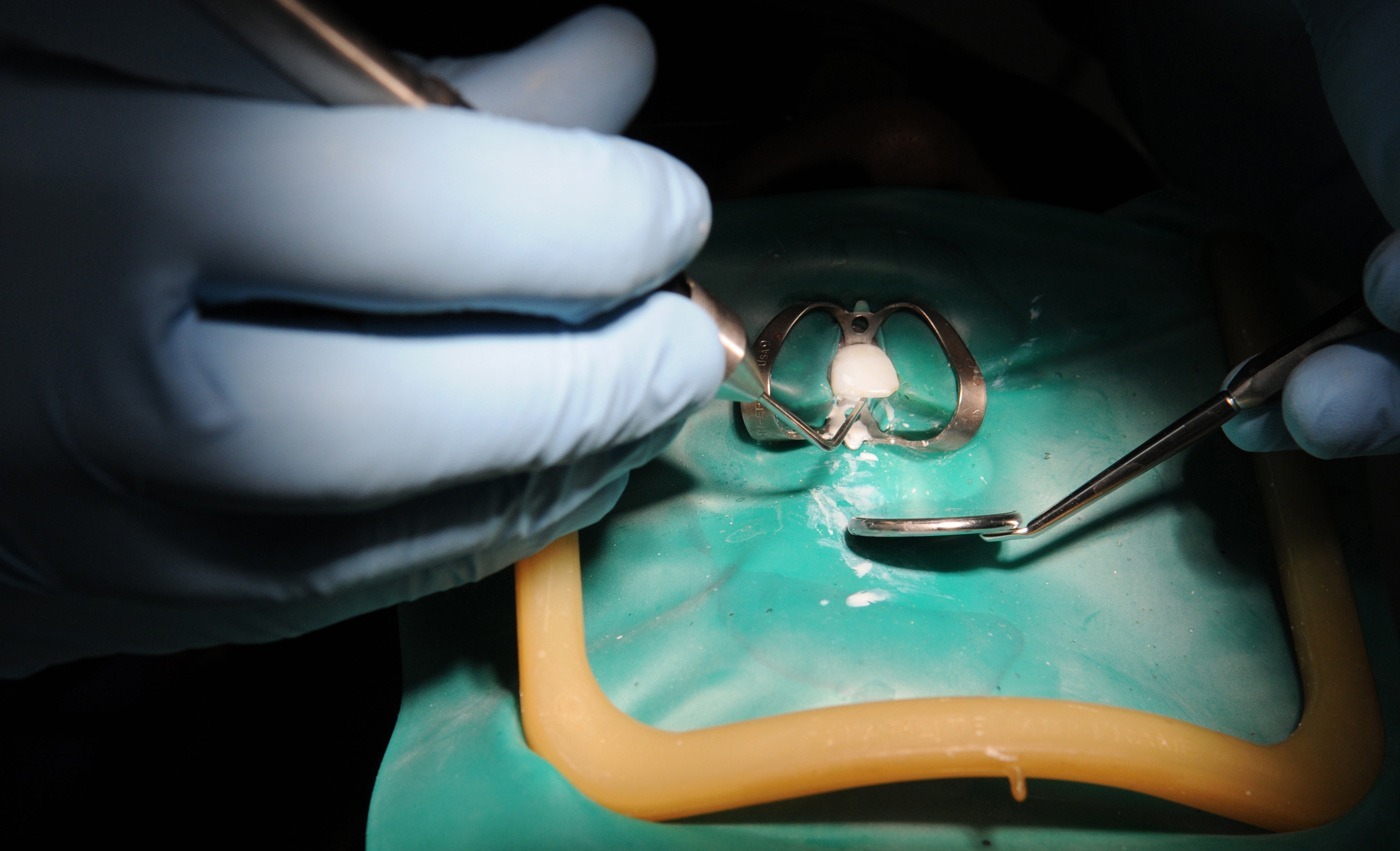 Please note, header image is purely illustrative. Source: Ruth Holcomb, U.S. Air Force. Wikimedia Commons, public domain
Background
_E.faecalis_ is the most commonly implicated microorganism in asymptomatic persistent endodontic infection. The highly complex nature of the organism coupled with its ability to survive extreme conditions of pH, high salt and prolonged nutritional deprivations renders traditional practices, such as, use of calcium hydroxide inefficient. Given the growing patient population, there is an urgent need to develop an effective agent against E.faecalis and other bacteria that are linked to endodontic infections.
Technology
Stony Brook University have identified a precise combination of two antibacterial agents that can overcome existing challenges associated with the use of calcium hydroxide. Salicylic acid, a known proton pump inhibitor, when mixed with calcium hydroxide at a specific ratio creates not only an improved anti-bacterial paste against _E.faecalis_, but also brings down the pH to near neutral thereby helping in limiting cytotoxicity of the combination product.
Advantages
-Increased antibacterial activity -Limited cytotoxicity -Neutral range of pH -Expected to have affordable price range
Application
Dentistry: - Root canal therapy - direct pulp capping - intra-visit root canal dressing - apexification
Inventors
Farzad Koosha, DDS, Oral Biology & Pathology
Miriam Rafailovich, Professor of Material Science, Material Science & Chem. Engineering
Jerome Cymerman, , Endodontics
Thomas Manders, DDS, Periodontology/Endodonics

Licensing Contact
Donna Tumminello, Assistant Director, Office of Technology Licensing, donna.tumminello@stonybrook.edu, 6316324163
Patent Status
Provisional patent
US Provisional Patent Filed.
Tech Id
050-8994