Skip Navigation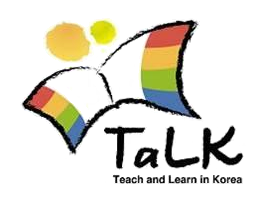 TALK
Details and Cost

About the Program

NOTICE: Due to the current global health crisis, the program has been suspended for Spring 2021.
TaLK (Teach and Learn in Korea) is a Korean government sponsored internship/scholarship program which invites undergraduate students in English-speaking countries to Korea to teach English in elementary school after-school programs. TaLK scholars work for 15 hours on average a week. Upon arrival, they participate in a month-long orientation before field assignment. Benefits include round-trip air tickets for academic year participants and one way air ticket for one semester participants, health insurance at 50% (student pay approximately $50/month), stipends (approx. $1,300 a month), $350 settlement allowance upon arrival and free housing. TaLK for SUNY is a semester-long program with possible extension exclusively designed for students applying from SUNY campuses.

More Information please visit the SBU Center for Korean Studies Website

 

 

| | |
| --- | --- |
| Location | Various Locations in Korea, South Korea |
| Program Type | Faculty-Led Program, Internship/Experiential Learning |
| Program Term | Fall, Spring, Academic Year |
| Language of Instruction | |
| Budget | View Budget |
| Living Arrangements | |
| Additional Information | Faculty-Led study abroad programs may require group travel. Please reach out to your IAP Coordinator prior to making any travel arrangements. |

Program Housing Statement: Stony Brook University is required to comply with the housing policies of the host country, partner institution and/or hotel/hostel. These policies may include requirements such as sex-based housing placement.

 Requirements

GPA

3.3

Other Requirements

Students must be matriculated in an undergraduate degree program.

Finished at least two years of undergraduate study in any campus within SUNY system

Application Deadline

Fall/Academic Year Admission: March 1 
Spring Admission: October 1 

Applicants are accepted on a rolling basis, and are encouraged to apply as early as possible.

Candidates may be interviewed to determine their qualifications for participating and representing Stony Brook University abroad.

Application Instructions

Please fill out the following PDF file, and upload the complete form as your study statement on your online application:Click here to download

 

Study statement indicating why you are interested in participating as a TaLK Scholar
Sample lesson plan
Proposed research topic

Academic Information

Course Information

All students must register for the following:

SBU Teaching Practicum, Internship, and Research courses.
Successfully finish the internship as a TaLK scholar and complete the proposed research.

Academic Policies

Students must maintain full-time status while abroad
Credits earned on this program will calculate toward a student's GPA at Stony Brook University. Non-SBU students are advised to check their home university policy on grade and credit transfer.
Students following the Stony Brook Curriculum (SBC) may request for GLO and EXP+ in addition to requirements fulfilled by their coursework.

Resources and Contact

 

Contact Information

Jeanine Guilbeault-Leite
International Programs Coordinator
International Academic Programs
Stony Brook University
E1340 Melville Library
Stony Brook, NY 11794-3397
Tel: (631) 632-7030
Fax: (631) 632-1396
jeanine.guilbeaultleite@stonybrook.edu

Professor Heejeong Sohn
Program Director
Center for Korean Studies
Stony Brook University
N5520 Melville Library
Stony Brook 11794
Tel: (631) 632-7311
heejeong.sohn@stonybrook.edu

Map It!