Skip Navigation
SASC Sensory Space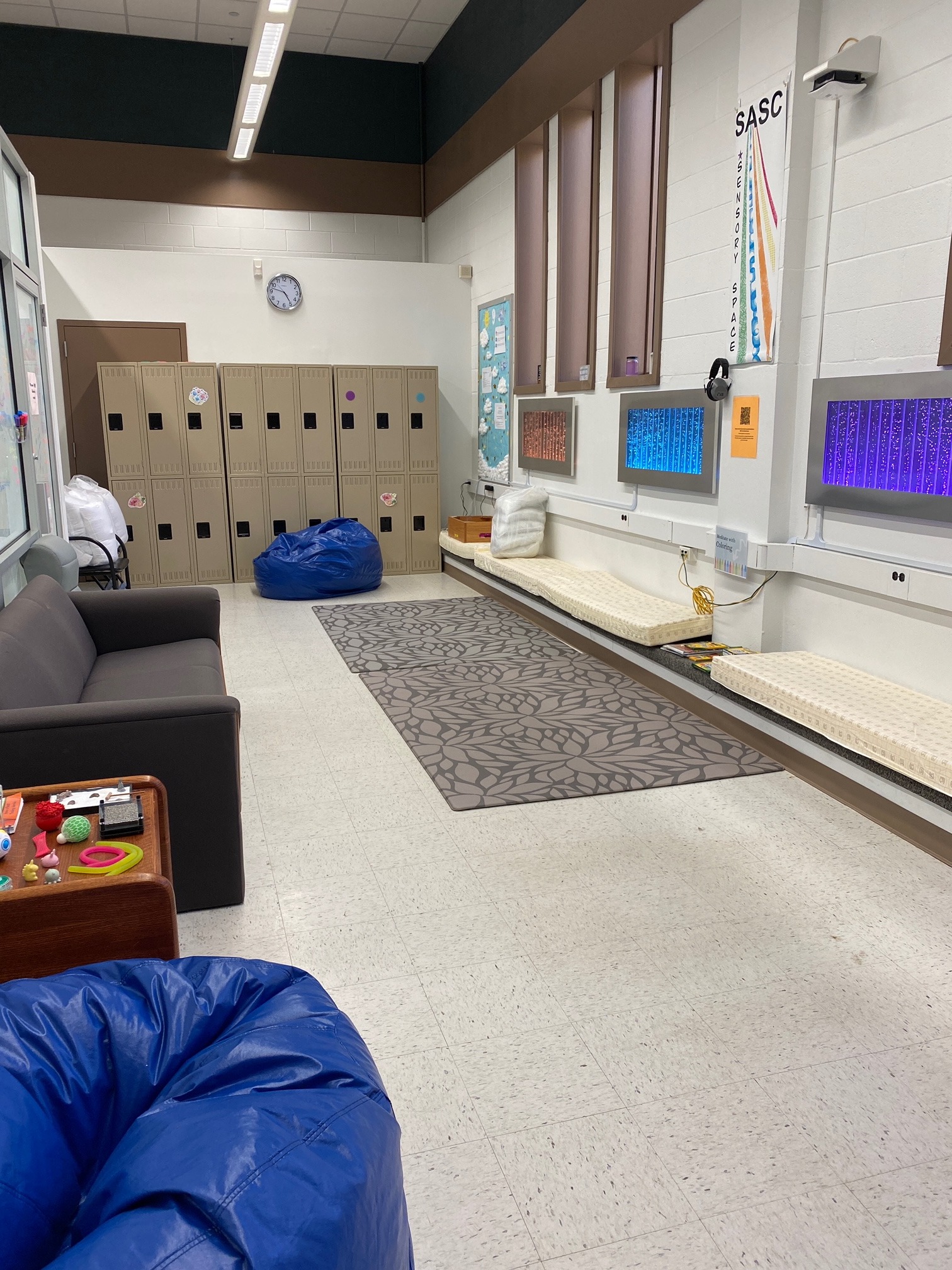 UPDATE! The SASC Sensory Room is Now Virtual!
While we move the SASC Sensory Space to our new location, you can join us 24/7 for the new SASC Remote Sensory Space. Filled with links to help you relax, refocus, and refrech, the new Sensory Space will be frequently update - so check back when you need a break!
SASC Sensory Space
The SASC Sensory Space is  a designated area for SASC students where they can receive or exclude sensory input and work on self-regulating behavior.  It includes a varied and growing number of ways for students to experience the space.
You can view a video about our sensory space here.