Skip Navigation
Information For NCAA Athletes Interested In Campus Housing
Eligibility:
All new first year students who apply for housing in the housing portal by May 1st are guaranteed a placement in campus housing.

New Transfers are not guaranteed housing but have historically been offered housing if they apply for housing on the housing portal by late June for the Fall semester.

New Graduate students are guaranteed a placement in campus housing if they apply in the housing portal by May 15th for the Fall semester.

Returning students have priority to renew their housing agreement for the following academic year (via the annual Room Selection Process) if they are living on campus during the Spring semester.  
We strongly encourage all new students to try living on campus for at least their first semester before exploring off-campus options. Once a student lives off campus the opportunities to move into campus housing are severely limited.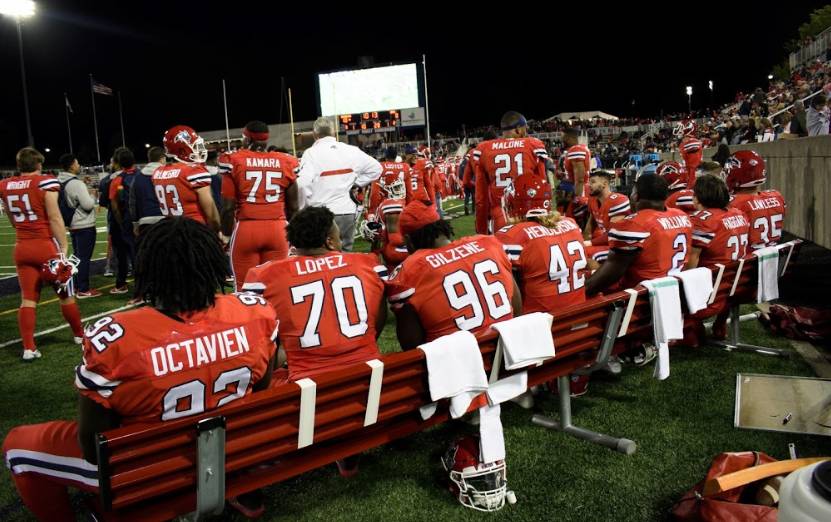 How to apply for housing:
Applying for housing is a

two step

process. Students must pay a $200 advance housing payment  prior to being able to submit a housing application on the housing portal. However:
The $200 advance housing payment is waived for Full Scholarship athletes

Partial scholarship athletes are required to pay the $200 advance housing payment before they will be permitted to submit a housing application in the housing portal.

New athletes are paired together by Athletics Administration. Once those pairings are finalized, they are shared with Campus Residences who places students into spaces in the residence halls taking into consideration requested pairings and undergraduate college placement (first year students, only).

Athletes live in spaces all across the campus. There is no single or clustered housing community where all athletes live on campus.

Although Athletics tries to pair new athletes with other new athletes there is no guarantee that all the residents of the room will be an athlete or that the other resident(s) may be a teammate.
Beyond the student's first year on campus, students who live on campus and wish to return housing for the next academic year must participate in the annual Room Selection (Housing Renewal) process which begins in late February and extends through early April. Failure to participate in Room Selection will result in a loss of housing and the need to secure off campus housing.
IMPORTANT: DURING ROOM SELECTION (CONTRACT RENEWAL), ALL STUDENTS MUST SELF SELECT THEIR HOUSING ASSIGNMENT FOR THE NEXT ACADEMIC YEAR. ATHLETICS DOES NOT COORDINATE PLACEMENT, NOR DOES CAMPUS RESIDENCES ASSIGN SPACES TO ANY STUDENT ADMINISTRATIVELY THROUGH THE ROOM SELECTION PROCESS.
Once living on campus, most administrative processes associated with housing are managed through the Area Office. All students are required to utilize these offices whenever checking into or out of their assigned space and whenever they have questions about their housing.
Billings:
Billing for Undergraduate Housing is processed by the semester (Fall and Spring, which include Winter Session housing). Students who require housing during the  Summer Session(s) must apply and are billed separately for these periods. There are limited residential communities available during the summer session.

Billing for Graduate and Family Housing is based on a 12 month housing agreement (June 1 - June 1, annually) with rent assessed to the resident's account on the first day of each month.
During the Fall Preseason period, Athletics may cover the on campus housing costs of "in season" athletes.  At all other times, the cost of housing is billed directly to the student athlete, although costs may be covered all or in part by scholarship monies and / or financial aid.

Once a resident moves into their assigned space (defined as issuance of their room key), they are financially liable for that space for the entire billing period unless they withdraw from the University, enter into US Military Service, request a medical leave of absence or participate in a University sponsored external study program (study abroad, externship, etc).  
 
Furnishings / Services:
All rooms in the residence halls and apartments are furnished with  a bed, desk, dresser, common lighting source and closet / wardrobe. All beds and mattresses provided are XL twin. There are a limited number of longer beds for students who are taller than average.

Due to fire regulations, outside furniture is not permitted in the residence halls or apartments. For specific information about what is permitted in the residence halls or apartments visit the Residence Hall Terms of Occupancy at www.stonybrook.edu/housing.

Most of our residential facilities do not support air conditioning. As such, residents are encouraged to bring window fans and / or room dehumidifiers with them. All items brought into the residence halls must be UL rated.

All new students and any resident of a meal plan residence hall are required to enroll on a Residential Meal Plan. While there are kitchen facilities in each of the residence halls, residents may not bring or use microwaves in the residence halls other than those furnished and installed by the University.
Residents may bring a small refrigerator unit to their room. Residents may contract with the Faculty Student Association (FSA) to rent a Microfridge (the only combined refrigerator and microwave unit permitted on campus). Refer to the Residence Hall Terms of Occupancy at www.stonybrook.edu/housing for size requirements and restrictions.

There is a laundry room(s) in every residence hall / apartment building on campus. The cost of laundry facilities is included in room fees. (Residents are responsible for providing their own laundry detergent).

Each Area has a fitness and computing center that are free to use by all residents. There is also a mail room for mail and package delivery in most Areas. In addition, there are several collaborative learning stations and print stations in most residential areas of the campus.

There is both wired and wireless access in every student room on campus. In addition, there is IPTV for watching and streaming entertainment on your television, computer, tablet or phone.

The University does not provide storage for personal belongings during breaks. Between the Fall and Spring semesters, residents may leave their personal belongings in their room (although the University encourages residents to take all valuable items home with them). During the summer, residents not remaining on campus must remove all personal items from their room. There are several off campus storage facilities in the communities surrounding the University for students who need to rent storage space off campus.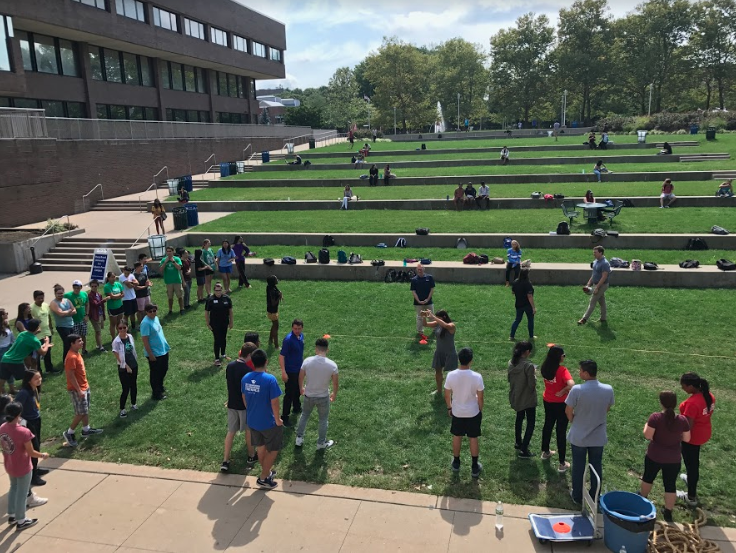 For more information about campus living contact Reside@stonybrook.edu or visit www.stonybrook.edu/housing.