Skip Navigation
Personal Trainers
To purchase sessions with one of our trainers please visit the online portal and select guest passes to choose your package. 
Purchase Now!
TRINITY 
Senior Personal Training Coordinator, ACSM Certified Personal Trainer
Trinity is C.S.C.S Certified and is in the Doctorate of Physical Therapy Program at Sony Brook Southampton. 
"My goal is to help you get comfortable in the gym and passionate about getting healthy. Let's make your fitness goals a reality!"
Mike 
Personal Training Coordinator,  ACSM Certified Personal Trainer
Mike is in the Doctorate of Physical Therapy Program at Stony Brook University. Mike is  a Resident Assistant and in his free time he loves exploring the arts. Mike became passionate about working out during his Freshman year at Stony Brook after he started witnessing his own progress. 
"I'm excited to help others find that same sense of empowerment through fitness."
DAN 
 Personal Trainer, AFAA Certified
Dan has over 20 years of experience. Dan earned his Bachelors Degree from Binghamton University and his Doctorate from NY Chiropractic College. 
Dan is a multiple time Jiu Jitsu/Grappling Champ that is driven, a great motivator and knowledgeable about fitness and wellness.
MITCH
Mitch is a Business Management student and has a passion for fitness that he has been able to pursue over the last three years. 
Mitch enjoys soccer, basketball and performing at different events on campus. 
I chose to become a trainer because I wanted to better myself and the people around me. I've loved the journey and progress I've made, and helping others to achieve their goals is always extremely rewarding."
Chaoyang
Mo is a Masters of Athletic Training Student, NASM Certified Personal Trainer 
讲中文
Mo fell in love with fitness. 
"I want to share my passion with others who have the aspiration to become a better stronger version of themselves."
Dan S. 
C.S.C.S Certified, Certified Athletic Trainer (ATC)
Dan is in the Doctor of Physical Therapy program and enjoys playing basketball at the Walter J. Hawrys Recreation and Wellness Center. 
"My goal is to help others achieve their optimal level of health, fitness and performance. 
Karl 
NASM Certified Personal Trainer
Karl is a freshman majoring in Biomedical Engineering. Karl enjoys playing football and running track. 
"I want to share my passion for lifting and excercise with everyone."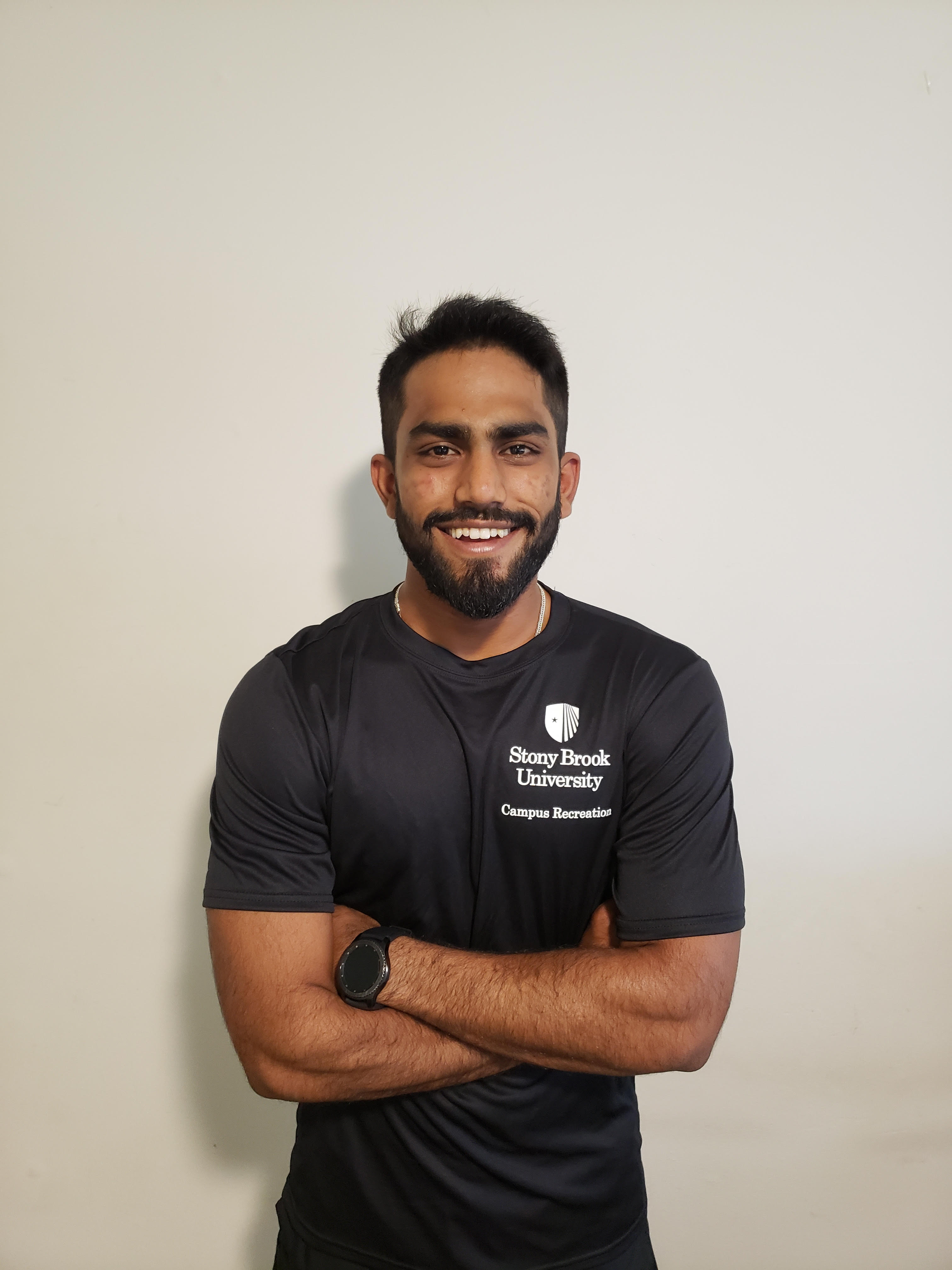 Akshat
Akshat is a Masters' student in Electrical Engineering
Akshat has over 4 years of personal training experience.
"I like to help people achieve their fitness goals and I also have experience in training people for long distance running."
Alodi
Civil Engineer Senior with Minor in Engineering and Technology Entrepreneurship
Alodi began a lifestyle in fitness when she was not comfortable with how she looked. She was extremely self conscious and weight training helped her in more ways than imaginable. 
"My goal is to help you become aware of the reality about fitness. I will motivate and support you as you aim to better yourself both physically and mentally. Let's not only do this temporarily, but let's make fitness your LIFESTYLE."