Skip Navigation
Social Justice League Certificate Program
The Social Justice League will be offered in Fall 2022.  Undergraduates may register here.  
What is the Social Justice League (SJL)?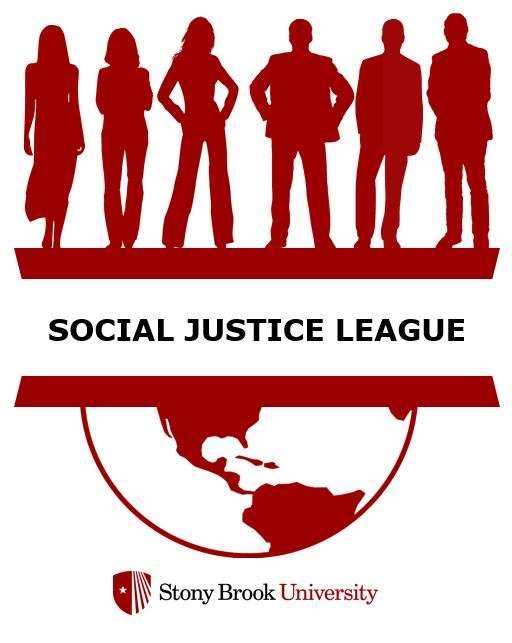 SJL is a certificate program for undergraduate students interested in enhancing their skills in diversity, social justice, and leadership. SJL is designed to help you develop the necessary tools to learn and live in a diverse environment and work for the betterment of the Stony Brook University campus and broader community.
SJL offers 6 sessions that focus on:
Culture, privilege and oppression and how they relate to diversity and social justice
Social justice issues and concerns about diversity and inclusion on our campus
Advocacy and coalition-building
The application of knowledge and skills to positively impact our respective communities
Upon successfully completing the SJL Program, students will receive a Certificate of Recognition and become members of the official Social Justice League at Stony Brook University!
Weekly Meeting Times (Fall 2022):  Meetings will be held on Fridays from 1:00pm to 3:00pm on September 23 & 30; October 7, 14, & 28; and November 4. All meeting will be held in the UNITI Cultural Center Conference Room, located in the Stony Brook Union (First Floor, Room 113).   
Registration:  Space is limited. Undergraduates may register here. 
Coordinated by Diversity, Intercultural and Community Engagement. Contact us at 632-9912 or multiculturalaffairs@stonybrook.edu.