Skip Navigation
Facilities & Operations Heroic Deeds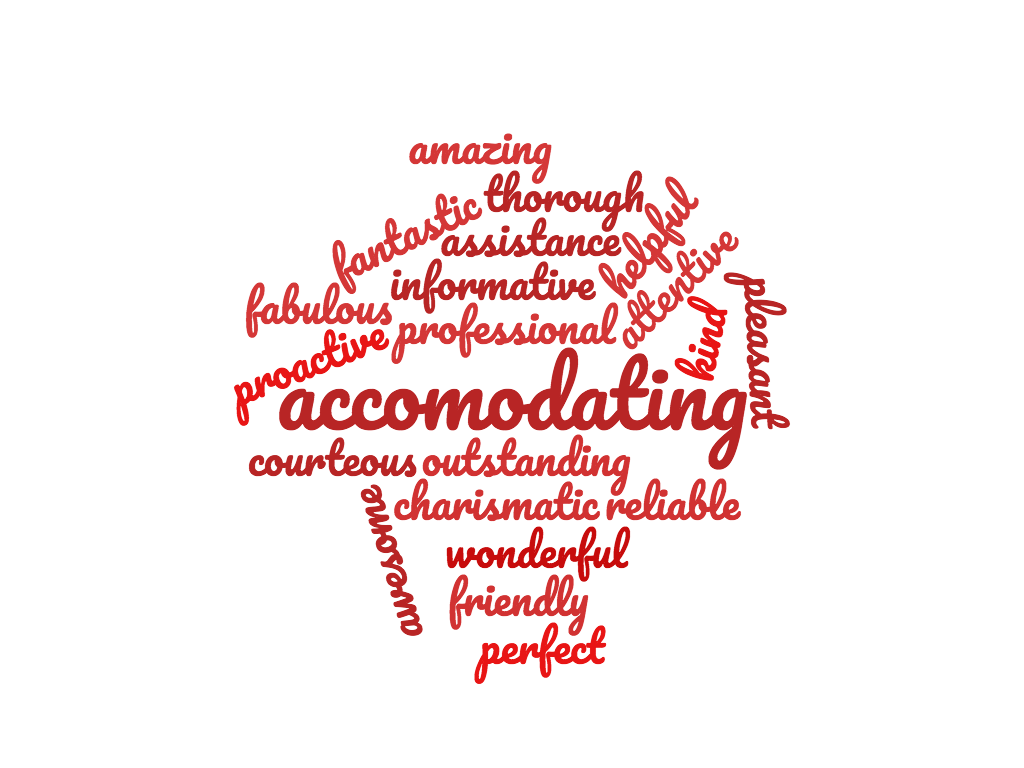 "The building, equipment, facilities and grounds are always immaculate and completely functional such that the Student Activities Center is a venue that impresses our bridal show exhibitors and guests.  At each event, from booking the date to packing up and leaving at the day, staff across the departments have been professional and helpful in working with us and creating and running a successful show.  We hold similar events throughout the        tri-state area at university and convention center locations and Stony Brook is consistently one of the best maintained and run facilities with whom we have the pleasure to work"
-American Bridal Show Company                     
"...your staff- they were wonderful.  Your building staff, the staff assigned to our specific event and even the janitorial staff were perfect.  Pleasant, helpful, courteous and truly willing to go the extra mile for us...absolutely the best!"
-Administrative Assistant             
"A big thanks to all of you and your departments who provided needed assistance with moving of equipment, room set ups, security, and other amenities that made the Jewish High Holidays a meaningful experience for so many of our students, faculty, and staff.  We could not do it without your kind help and assistance and we are deeply appreciative"        
-Director, Hillel Foundation for Jewish Life
"I wanted to take a moment to thank you for providing outstanding service each and every time I work with your department.  Every person I have worked with is exceptionally helpful and goes above and beyond to try and accommodate my needs."
-Faculty Student Association 
"I am beyond pleased with the level of customer service and team work I noticed on what was a very busy night.  We had a full house in SAC Auditorium as well as Ballroom A.  Despite this, Diana, Altaf, Sagar, Tihanna, and Jarrell were still able to perform line control and safely get everyone into the auditorium while also keeping in mind capacities. Later in the night Rafael did great work managing the event within the auditorium. A/V was also a home-run as Mike setup the event early in the day and began working with the crew in the auditorium. Kwabena took over and continued to perform great customer service.  I am absolutely pleased by what I am seeing this year and want you all to know it is not going unnoticed."
-Associate Director of Facility Operations
"I hosted a documentary screening in the SAC Auditorium.  I am pleased to report that I had assistance that was above and beyond what I could have ever asked for.  Our Event Manager, Rafael, was extremely helpful in all of our needs and concerns.  He approached me with offers and assistance throughout the event before I even looked for him.  Our A/V, Jonathan, was also valuable beyond belief.  He made the event run smoothly and explained everything that I needed to know in order to feel comfortable with all of the needed technology."
-President, Undergraduate Social Welfare Alliance
"On behalf of the AFM International conference organizers, I would like to convey my thanks to all of the Stony Brook representatives; Diana, Heather, Hedieh, Kathleen, Margaret, Alvaro, Allen, and all other persons from Stony Brook who have been involved with this conference in any way.
We have been working with you guys for 1 year and it has been a wonderful and pleasant experience working with you and I must admit that without you, it could not have been possible to arrange such a fantastic event.  Your professionalism is beyond our expectations.  We have received a very pleasant feedback for your arrangements."
-Satisfied guest of the SAC and SB Union
Have feedback from an event? Let us know at Sacsbufeedback@stonybrook.edu