Skip Navigation
Elect Her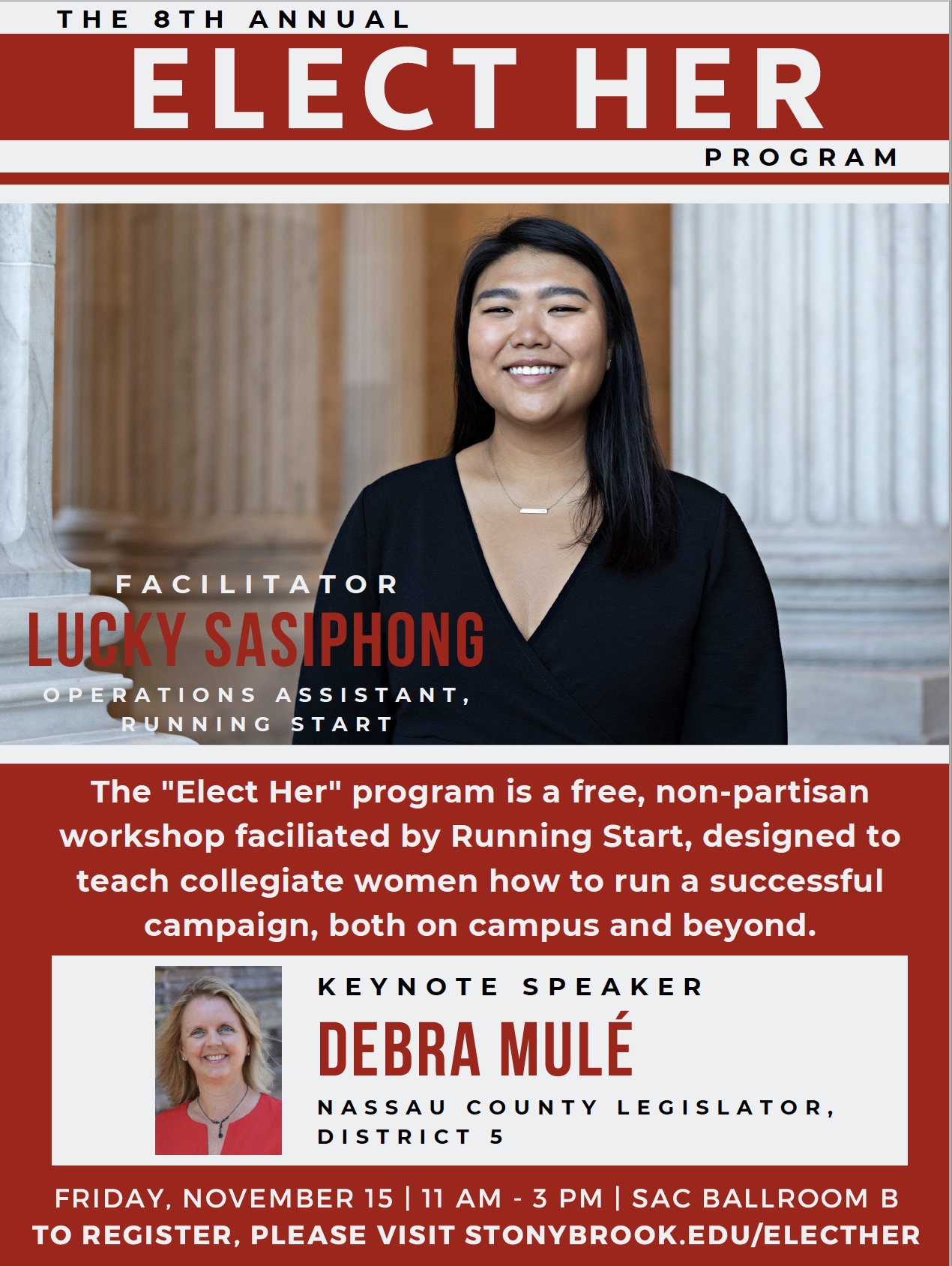 Stony Brook University's eighth annual Elect Her workshop is scheduled for Friday, November 15, 2019.
The program runs from 11 am to 3 pm and includes free pizza!
Learn how to run for office and win from this engaging workshop and its keynote speaker, Nassau County Legislator Debra Mule, MSW!