Skip Navigation
Get Involved
What You Can Do
1. Show You Care: Ask questions, show your genuine interest and concern
2. Ask about Depression and Suicide: Talking about suicide does not increase risk, it's OK to be direct
3. Get Help: Know the resources on campus and how to access them
Common symptoms of depression include:
Sadness or "down" mood
Loss of interest or pleasure in usual activities
Poor appetite or overeating
Sleeplessness or sleeping too much
Feelings of worthlessness, self-hatred, or guilt
Feeling tired or having little energy
Moving or speaking very slowly, or the opposite, being fidgety or restless.
Thoughts of being better off dead or of hurting oneself in some way.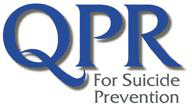 QPR stands for Question, Persuade and Refer-- the 3 simple steps anyone can learn to help prevent suicide.
 After completing QPR you will: 

Recognize suicidal communication 

Expand the safety net for at-risk individuals

Provide tools to intervene and instill HOPE  

Register Here:https://www.tinyurl.com/virtualbystander  
CPO offers a variety of events around mental health outreach & suicide prevention.
Check out the upcoming events calendar to see what is coming up!
RESOURCES
Do you know someone looking for help? Click here for On Campus and Off Campus resources.