Skip Navigation
What is Green Dot?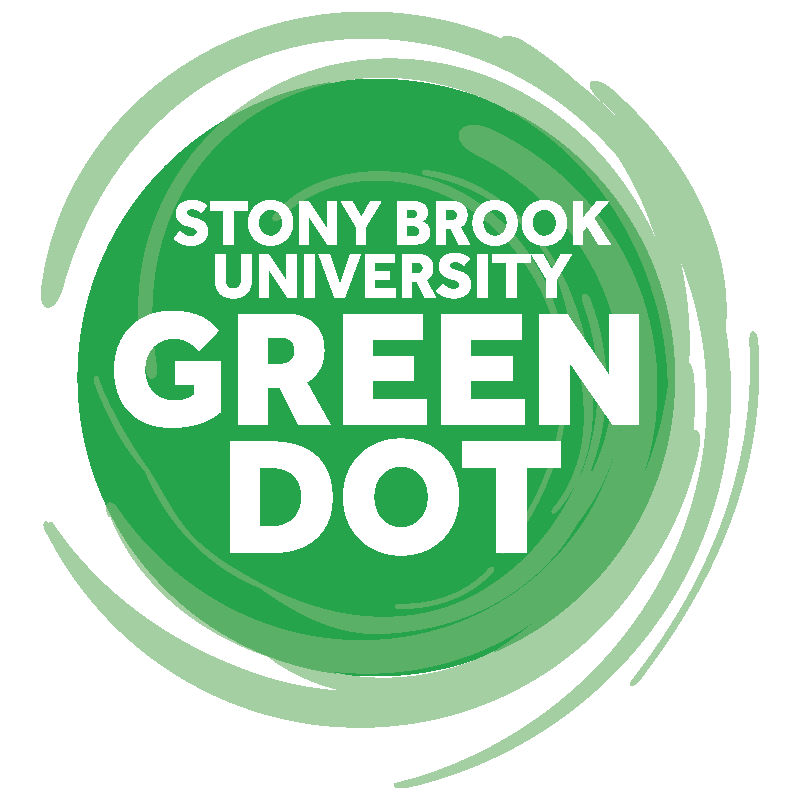 Green Dot is a strategy for preventing forms of power-based personal violence, such as rape and sexual assault, relationship violence, harassment, and stalking.
Green Dot participants learn how to recognize risky or potentially violent situations and practice skills and strategies for intervening to prevent or address what's happening.
Spring 2019 Training Dates
Saturday February 2nd  10am-2pm
Saturday February 6th  10am-2pm
Saturday March 2nd  10am-2pm
Saturday March 23rd  10am-2pm
Saturday April 20th 10am-2pm
Saturday May 4th  10am-2pm
Register here for an upcoming training!
Are You An RA? Want To Have Your Quad Trained?
Email Cody Pomeroy to begin scheduling your quad's training!
Join the Stony Brook Green Team!
"No one has to do everything, but everyone has to do something."
- Dorothy Edwards, creator and founder of Green Dot.