Skip Navigation
PALS Has Gone Virtual!
For the Fall 2020 semester, PALS will remain virtual. Come meet our dogs (and bonus fluffy cats!) at one of the upcoming events! For the zoom links, check out our calendar or the Corq app.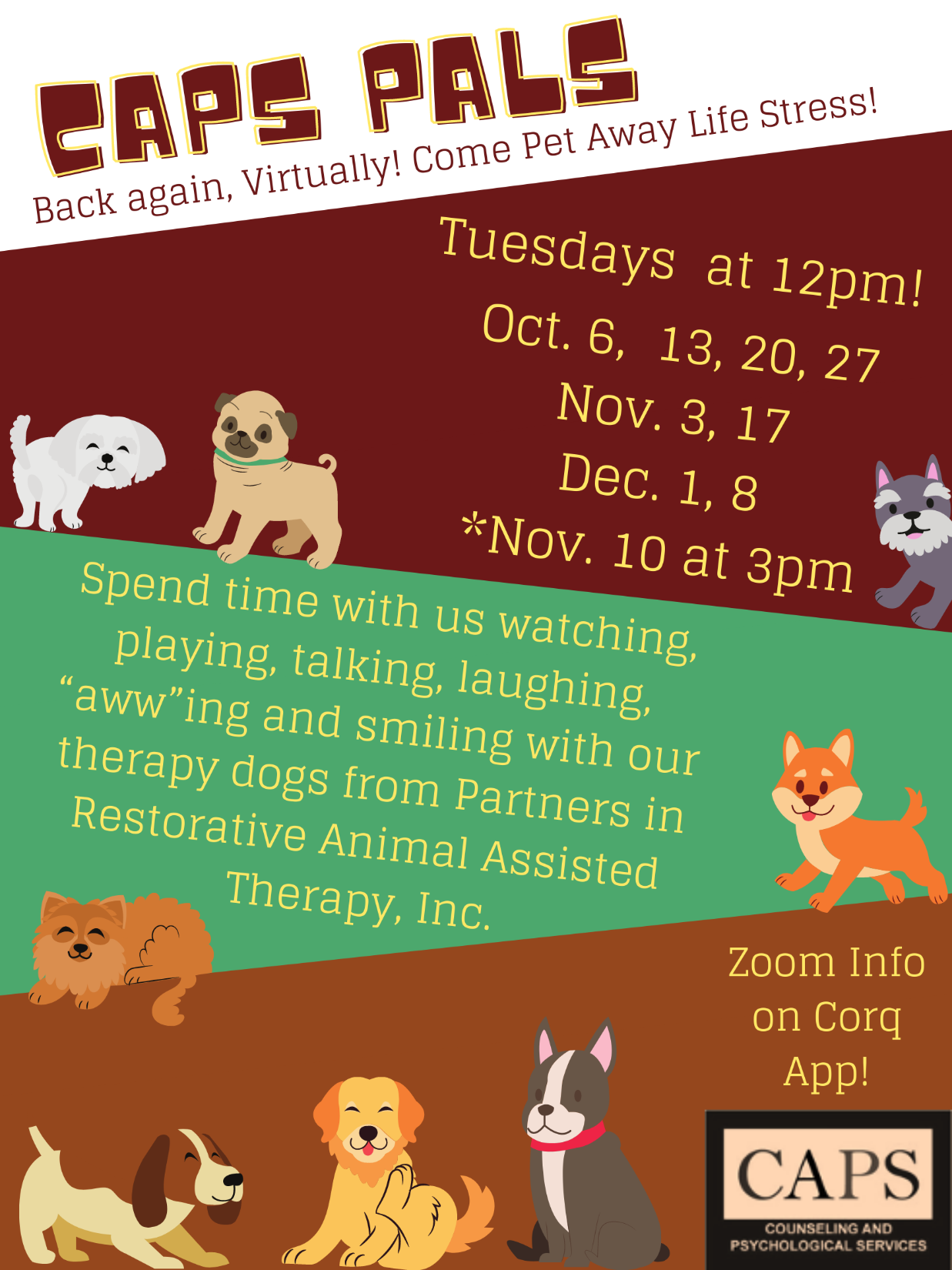 Here are pictures and videos of your favorite PALS to enjoy during times of stress or when you need to smile!
West Campus - Student Health Center, 2nd Floor
East Campus - Health Sciences Center, Level 3, Room 3-040F
Title IX prohibits sex discrimination in all forms, including sexual violence and/or harassment.