Skip Navigation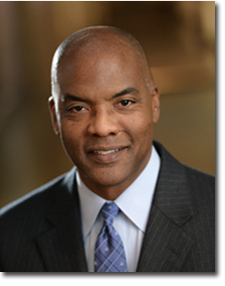 John Coverdale, EdD
Dr. John Coverdale  is president of the Center for Workplace Solutions, a professional services consulting firm that is active in the small
business, government, and education sectors, which specializes in Human Resource Management, Workplace Dispute Resolution, Employee Learning and Professional Development.  He has thirty years' experience in the N.Y Metro area, as a high impact practitioner, consultant, professor, and researcher, with multiple professional skills in organizational behavior, employee development, workplace dispute and conflict resolution, human resource management, and employee relations.
John is actively driven by the ever increasing needs of businesses and organizations when it comes to effectively leading people and the environments in which they work. Since 1996, he has been a faculty member at Stony Brook University's College of Business, and is the Faculty Director for the School of Professional Development's  master's degree program in Human Resource Management. He teaches graduate level courses in organizational behavior, workplace diversity and inclusion, business ethics, leadership development, conflict resolution, change management, employment law, human resources, and employee relations. In 2015 he received the Bentley Glass-Mortimer Kreuter Excellence in Service Award, which recognizes contributions to Stony Brook University.
He is a former School Board President, and currently serves as a member of the Advisory Council for the Center for Human Resource Studies at New York Institute of Technology, and is a member of the Suffolk County Anti-Bias Task Force.
John is a true proponent of lifeling learning and  is currently a student at Harvard University, where he is pursuing a Graduate Certificate in Organizational Behavior. He has a master's degree in Human Resource Management from New York Institute of Technology, where he received the Janet Jenkins Memorial Award, which recognizes academic achievement and success in the Human Resources and Labor Relations program. He also has a Master of Business Administration, and completed his doctoral
work at Dowling College. His dissertation was titled An Analysis of Affirmative Action As
Public Policy And Its Impact For Government, Business, And Higher Education In The United
States. His article on the viewpoints of human resource managers towards affirmative action
and its impact in the modern workplace was published in the Journal of Business and
Economics.
John resides in Blue Point, N.Y.
Email:  John.Coverdale@stonybrook.edu