Skip Navigation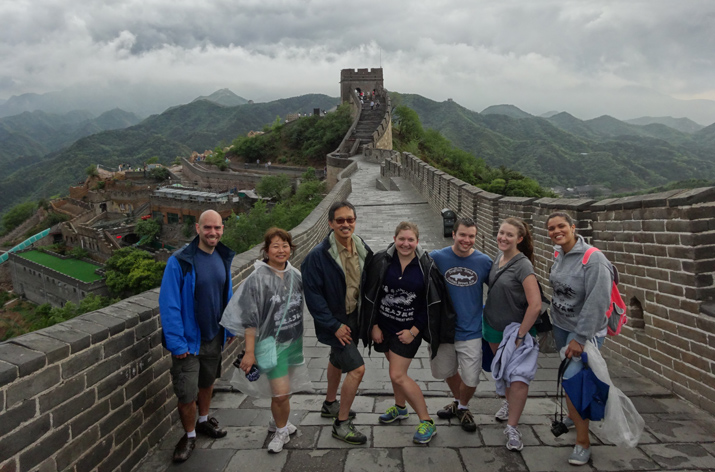 Study Abroad in China
China's culture is known for its deep respect for teaching and learning. This ancient tradition endures in modern China through its colleges and universities as well as its overseas students who have made a significant impact on American campuses and the global economy. The 15-day study tour explores these themes by visiting universities in the major cities of Beijing, Shanghai, Nanjing, and Xi'an.  Participants will study Chinese history and philosophy while touring key cultural heritage sites. The unique experience offers students the opportunity to acquire an appreciation for the historical and traditional significance of higher education in China while enriching the understanding of the contemporary Chinese student.

*Language proficiency in Mandarin is  not required.
Tour Highlights
Visit to universities, including the 3 premier institutions of Tsinghua U., Peking U. and Nanjing U.
Interact with individual Chinese undergraduates and high school students
Meet with individual Chinese undergraduates and high school students.
Tour major cities of Shanghai, Beijing, Nanjing, and Xi'an.
Visit the Great Wall, Forbidden City, Terra-cotta Warriors Museum, and other major cultural attractions of China, including seven UNESCO World Heritage Sites.
Stay in hotel accommodations and international student housing.
Travel on China's bullet trains at 190 mph.
Graduate Credit
All students will enroll in HEA 560 Comparative University Systems: Higher Education in China.  Satisfactory completion of the course grants three credits towards the Master of Arts in Higher Education Administration.
Eligibility
All matriculated students enrolled in the Higher Education Administration program who are in good academic standing. 
Transfer students from other graduate programs may apply for non-matriculated status.
Mandarin proficiency is not required.
Application and Additional Information
---
Contact
For questions about the trip or the course, contact:
Dr. Frank H. Shih
Program Director, China Study Abroad
Faculty, School of Professional Development
Frank.Shih@stonybrook.edu