Skip Navigation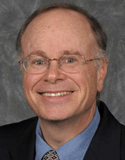 Manuel London, PhD
Dr. Manuel London is Dean of the College of Business, Director of the Center for Human Resource Management, and Professor of Management. He holds a joint appointment in the Department of Psychology. He is also Stony Brook's Faculty Director of the Undergraduate College of Leadership & Service.

Dr. London's career spans his professorship at major research universities - in particular, the University of Illinois at Champaign/Urbana from 1974-1977 and Stony Brook University from 1989 to the present. For the 12 intervening years, he was a researcher and human resource practitioner at AT&T. Dr. London is a pioneer in the now popular field of multisource (360 degree) feedback. As a practitioner and consultant, Dr. London has worked on program development and publications in the areas of performance management, feedback, managing marginal performers, and the manager as coach and developer. Dr. London received the Book Award from the Society for Human Resource Management for Change Agents: New Roles and Innovation Strategies for Human Resource Professionals.
» Watch a video of Dr. London discussing his course.
Email: Manuel.London@stonybrook.edu