Skip Navigation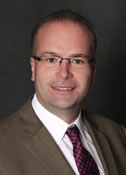 James M. Keane, EdD
Dr. James M. Keane currently serves as the Executive Dean and Campus CEO at Suffolk Community College, the Michael J. Grant Campus. Suffolk Community College is part of the SUNY system and currently enrolls over 25,000 students college-wide, of which 9700 are enrolled on the Michael J. Grant Campus.  In his role as Executive Dean and Campus CEO he serves as the chief academic and administrative officer providing oversight for the integrity and direction of all of academic and non-academic campus programs and services. 
Prior to Suffolk Community College Dr. Keane served as the Associate Provost for Undergraduate Studies and as the Director of the Institute for Core Studies at St. John's University. At St. John's he have played an important institutional role in a variety of arenas including: leading a campus wide academic assessment initiative, developing of a 4-year academic service scholars program, creating and implementing of a learning communities program and integrating of a global curriculum and international experience in the Core courses.  In addition to his administrative responsibilities at St. John's he also served as an adjunct instructor in the School of Education.
Dr. Keane received his Bachelor's degree from St. John's University in Environmental Science, a Master's degree in Theology from Immaculate Conception Seminary, a Master's degree in Higher Education Administration from New York University, and his Doctoral degree in Higher Education Leadership, Management, and Policy from Seton Hall University.
Email: James.Keane.1@stonybrook.edu