Skip Navigation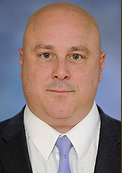 Al Pisano, EdD
Al Pisano is a higher education administrator, K-12 administrator, and an educational technology specialist with over fourteen years of experience. He is an owner of two innovative technology businesses (iGame4 and IntegratEdTechPD), the Off Campus Administrator for Educational Technology at Stony Brook, the District Administrator for Instructional Technology at Comsewogue School District, a Google Education Trainer, and a Microsoft Innovative Educator. Al stays current with the latest technology trends, resources and tools, and is always on the lookout for innovative ways to integrate technology. Al believes a practical application of technology within the educational environments allows for a much deeper level of understanding, and aids in motivating administrators, instructors and students to learn through an exploratory, hands on approach.
In Al's role as the District Administrator for Instructional Technology at Comsewogue School District he has helped shape and transform the learning environment through a district-wide 1 to 1 initiative, development of K-12 instructional technology curriculum and deployment of a large scale professional development plan.
At Stony Brook University, Al is the administrator of the Off Campus Program in Educational Technology and an Adjunct Lecturer who teaches both online and in a blended learning environment. Al is also heavily invested in graduate and undergraduate curriculum writing and program development and is the co-writer of 20 graduate and 2 undergraduate courses helping to reshape and restructure the Educational Technology program.
As president and owner of iGame4, an innovative business that uses technology to engage and motivate students, Al created and deployed the iGame4 Fitness Program which brings active video games into education on a large scale, helping kids get fit and excited about exercise. Al and his team recently introduced the new iGame4 Health & Nutrition Program and iGame4 CODE.
Al is also president and owner of IntegratEdtech which specializes in the use of innovative technologies to provide professional development and technology planning to districts. Through IntergratEdtech, Al has presented, worked with and consulted for various school districts and organizations throughout the nation.
Email: Albert.Pisano@stonybrook.edu