Skip Navigation

NCE 15.30  |  $75 | Wednesday, December 6, 2017 from 5:30 pm to 8:30 pm
NCE 15.40  |  $75 | Saturday, January 27, 2018 from 9:30 am to 12:30 pm 
About the Course
This engaging hands-on workshop offers participants an introduction to the ways in which mindfulness can enhance the experiences of both teachers and students. Just as the experience of student teaching is foundational in preparing teachers for their first days in the classroom, the ability to integrate mindfulness into an educational context requires educators to both experience and deliberately practice it for themselves. Mindfulness, as current research attests, can help both teachers and students overcome daily classroom stresses, while also fostering concentration, resilience, creativity, communication, and wellbeing.
Classes to be held at Stony Brook University West Campus; Room TBA
In the workshop, participants will:
be introduced to and explore mindfulness as a subject of critical and experiential inquiry through some brief readings and discussion that lay the foundations of the practice.
engage in exercises designed to prepare both the educator's mind and body to teach mindfully, including some basic and accessible yoga, breathing exercises, and reflective writing.  These practices help teachers relieve stress and offer strategies to cope with the challenges related to the profession.
be introduced to some basic exercises and practices that teachers could offer students, and adapt to fit, the K-12 classroom.
Participants will come away with some applicable techniques that they can continue to practice—and will be given the opportunity to ask specific questions concerning mindfulness at large. 
About the Instructor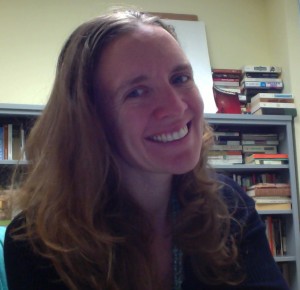 Jesse Curran, PhD is an awarded essayist, poet, educator, and yoga/meditation instructor. Her scholarly research examines relationships between poetry, ecological thinking, and theories and practices of meditation, and she regularly publishes essays on the ethical, therapeutic, and pedagogical benefits of integrative mindfulness practices, particularly in high-stress suburban environments. In addition to teaching in a range of programs at Stony Brook University, she also teaches a weekly hatha yoga class at Northport Yoga Center entitled, "Yoga and Poetry." Her writing has appeared in diverse journals including,  The Journal of Sustainability Education, Green Humanities, About Place, The Emily Dickinson Journal, Still Points Arts Quarterly, Ruminate,  and  The Fourth River.  She has a passion for sharing the ways in which mindfulness practices facilitate experiential education, creativity, community, and a larger sense of well-being. 
Required Materials
Daniel Rechestchaffen, The Mindful Education Workbook (Norton, 2016)
Register Now