Skip Navigation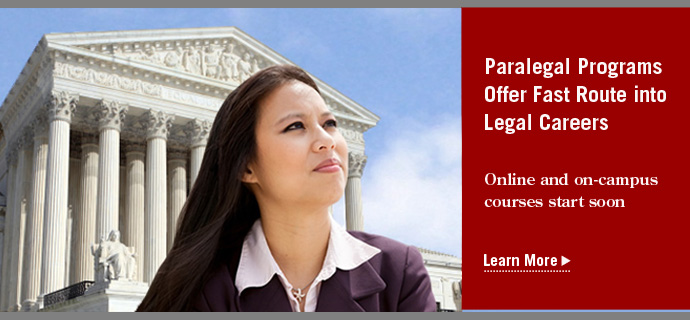 Legal Studies
In conjunction with the Center for Legal Studies, SPD offers intensive, nationally acclaimed certificate programs in Paralegal and LegalNurse™ Consultant Training (other programs are available). All programs are offered in a variety of formats—online, on-campus, and face-to-face.
Get detailed information on these programs, including a breakdown of the curriculum, dates and costs by following the appropriate link below:
Stony Brook University also offers online professional certifications in Advanced Paralegal, Legal Investigation, Legal Secretary, Software Essentials for the Law Office, Personal Injury for Paralegals, and Victim Advocacy.