Skip Navigation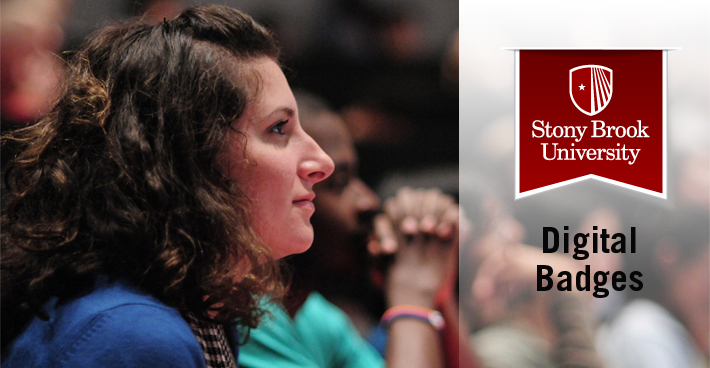 Showcase Your Accomplishments with Micro-credentials
SPD's badge program is on temporary hold while the University evaluates all SBU micro-credential programs and policies.   Watch this space for updated information and a new badge catalog. 
INFORMATION for Individuals
If you are seeking information about earning a digital badge from the School of Professional Development, please contact Amy Margolies at 631-632-7022.
Information for organizations
If you are seeking information developing micro-credential programs for your business or non-profit organization, please contact Carolyn Jankowski at 631-632-7059.  
.