Skip Navigation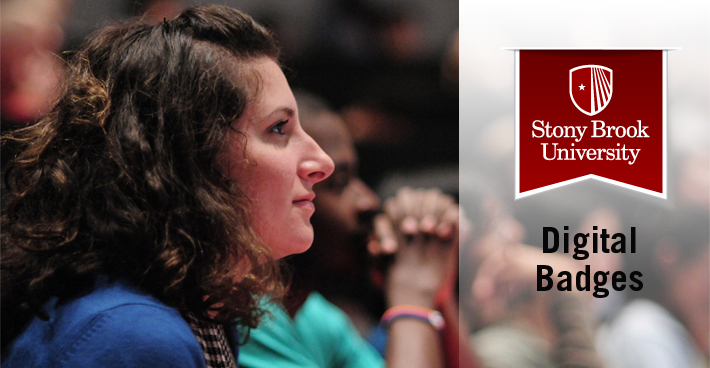 Showcase Your Accomplishments With Microcredentials
Digital badges are online microcredentials that signify the achievement of knowledge or skills. SPD offers knowledge-based badges in a variety of areas in education, business, industry, and academics. University badges may be displayed on online platforms, including LinkedIn, Twitter, Facebook and any digital badge backpack, such as Mozilla Open Source. University Badges may also be listed on resumes and CVs.
Digital badges can be earned for graduate credit or non-credit work. Students matriculated in participating graduate programs may earn and apply for badges as they progress through their certificates and master's degrees.
To see our current offerings, view our Badge Catalog.  For more information, email spdbadges@stonybrook.edu.