Skip Navigation
MFA in Film Open House/Open Classroom
KILLER FILMS & KINGSBERG:
Christine Vachon and Pamela Koffler talk producing with Alan Kingsberg
Monday, May 20, 2019
6:30 - 8:30 pm
Stony Brook Manhattan Center for Creative Writing and Film
535 Eighth Avenue, 5th floor, between 36th & 37th Streets
An open house presentation on two new offerings of the Stony Brook MFA in Film:
Our new PRODUCER TRACK and new TV WRITING CONCENTRATION
6:30 pm - Learn more about our two newest fields of study: Our dedicated new Producer Track and our TV Writing Concentration.
7:30 pm - An open classroom/open discussion on how a producer chooses and develops material, from idea through production to market. With Stony Brook MFA in Film Artistic Director/legendary producer Christine Vachon, her partner, faculty Pamela Koffler, and Stony Brook Head of TV Writing, Alan Kingsberg.

Space is limited. Arrive by 6:15 pm to be sure you get a seat.
By RSVP only: MFAManhattan@stonybrook.edu
For more information, please contact magdalene.brandeis@stonybrook.edu
---
Christine Vachon
Co-founder Killer Films, Artistic Director of the MFA in Film



Christine Vachon is the Artistic Director of the MFA program at Stony Brook University. Vachon is an Independent Spirit Award and Gotham Award winner who co-founded indie powerhouse Killer Films with partner Pamela Koffler in 1995. Over the past two decades, they have produced over 100 films and some of the most celebrated American indie features including: Carol (nominated for six Academy Awards), Far From Heaven (nominated for four Academy Awards), Still Alice (Academy Award winner), Boys Don't Cry (Academy Award winner), One Hour Photo, Kids, Hedwig and the Angry Inch, Happiness, Velvet Goldmine, Safe, I Shot Andy Warhol , and I'm Not There (Academy Award nominated).
In television, Vachon executive-produced the Emmy and Golden Globe winning miniseries Mildred Pierce for HBO. Other recent work includes: Goat, Weiner Dog, White Girl and Beatriz at Dinner. Killer Films recently produced Z: The Beginning of Everything starring Christina Ricci for Amazon Studios, as well as Todd Haynes' latest film, Wonderstruck. They are currently in post-production on Paul Schrader's latest feature, First Reformed.
PAMELA KOFFLER
Co-Founder, Killer Films; Visiting Faculty; Producer

Pamela Koffler is an award-winning producer who in 1995 co-founded New York-based indie powerhouse Killer Films with partner Christine Vachon.  Since founding Killer Films, she has gone on to produce some of the most celebrated American indie films including, Academy Award® winning films Far From Heaven, Boys Don't Cry, One Hour Photo, Hedwig and the Angry Inch, Happiness,  I Shot Andy Warhol, Dirty Girl, Then She Found Me, and Savage Grace. In television, Koffler executive produced the Emmy® nominated TV movie Mrs. Harris in 2005 and the Golden Globe winning miniseries, Mildred Pierce for HBO. 
Most recently, Koffler produced two films with the award-winning directing team Wash Westmoreland and Richard Glatzer:  "The Last of Robin Hood" starring Kevin Kline, Susan Sarandon and Dakota Fanning, which premiered at the Toronto Festival in 2013 and was seen in theaters in September 2014. "Still Alice," starring Julianne Moore, Alec Baldwin and Kristen Stewart, premiered at TIFF in 2014. Koffler also produced 2015's "Carol," directed by Todd Haynes, starring Cate Blanchette and Rooney Mara.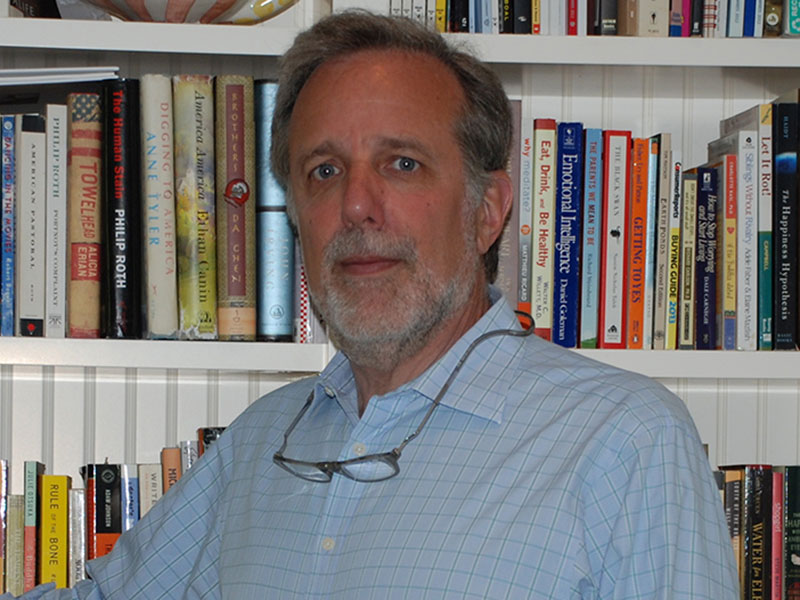 ALAN KINGSBERG
TV Writing
Alan Kingsberg received his MFA from NYU's Tisch School of the Arts where his film Minors won an Academy Award as the top student film in the US.  His work in television includes writing the ACE Award winning documentary Buy Me That for HBO, and writing and producing the BAFTA nominated animated series Cubix for FOX.   Kingsberg has also written for Law and Order: Criminal Intent, and Kids classics like Are You Afraid of the Dark?, Shining Time Station and Doug.  He was a showrunner on five animated series for Fox, The CW and Cartoon Network, including the hits Cubix, Pokemon Chronicles and Winx Club.  He has written or produced over 250 half-hours of television for major broadcast and cable networks and has written feature films for DISNEY and UNIVERSAL PICTURES.  He is currently writing on a new Netflix Original animated series.
Kingsberg originated the popular TV Writing curriculum at Columbia University's Graduate Film School where he taught for 17 years.  He has launched TV Writing programs in Sao Paulo and Prague and was a visiting professor at Sarah Lawrence College.   Kingsberg's students have won numerous awards including multiple first place prizes at the Austin Film Festival, The TV Academy of Arts and Sciences, The Made In NY Fellowship, a Humanitas Award, an HBO Fellowship and a Fox Writers Intensive Prize, all with scripts written in his workshops. After graduating, his students have gone on to write and produce on  shows such as 30 Rock, Mr. Robot, Narcos, The Deuce, Stranger Things, Kimmy Schmidt, Mozart in the Jungle, Orphan Black, Quantico, The Sinner, Inside Amy Schumer, Smash, New Girl, Odd Mom Out, The Originals, Vegas, Weeds and Californication.