Skip Navigation
Doctor of Physical Therapy Program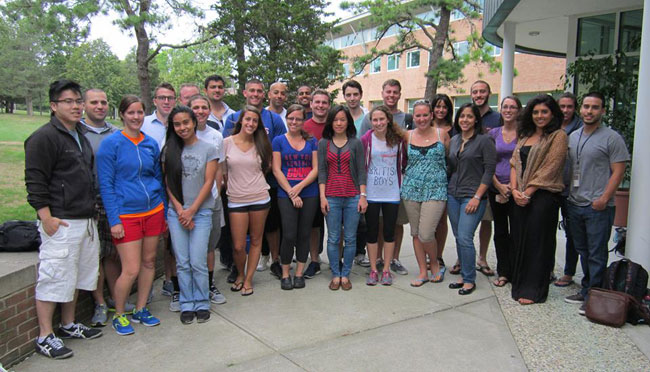 Welcome to the Stony Brook University Doctorate in Physical Therapy (DPT) Program located at the Stony Brook and Southampton campuses. 
Stony Brook's Physical Therapy Program enjoys a rich history spanning over 45 years and 1800 graduates. The program develops leaders of the profession who demonstrate evidence-based practice, critical inquiry and clinical decision-making skills needed for differential diagnosis and autonomous practice. Our graduates are prepared to provide direct patient care in a multitude of physical therapy settings as well as to pursue careers in research, administration, or education. For further information about our program, please see our FAQs page or visit the DPT home page at Stony Brook Health Technology and Management.
The Doctorate in Physical Therapy Program enrolls a total of 85 DPT students annually, with 35 students at the Southampton Campus and 50 students at the Health Science Center in Stony Brook. Stony Brook's DPT Program has delivered t he same high quality education it is known for  at both campuses since 2013. 
Stony Brook University is one of four comprehensive research university centers within the State University of New York system, and one of two such centers that include a health sciences center. It is a member of the prestigious Association of American Universities, and is ranked in the top 1% of all the universities in the world by the Times Higher Education World University Rankings. The University is accredited by the Middle States Commission on Higher Education. The DPT program at Stony Brook University is part of the School of Health Technology and Management within Stony Brook Medicine, and is accredited by the Commission on Accreditation in Physical Therapy Education (CAPTE).
As you embark on your journey to becoming a health care provider, we hope that you will consider joining the Stony Brook University physical therapy family. The Stony Brook campus is situated on the lovely north shore of Long Island, just a train ride away from New York City. The Southampton campus is located on the beautiful South Fork of Long Island. The atmosphere of our program is collegial, supportive and professional. We invite you to visit us when you are in the area, and attend one of our monthly Information Sessions.
If you do not find the answers to your questions on this website, please contact us for additional information. We look forward to assisting you in this process.
Sincerely,
Kyle Hewson, PT, EdD
Interim Chair, DPT Program
Visit the DPT home page at Stony Brook Health Technology and Management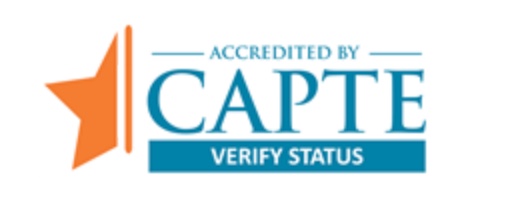 The Department of Physical Therapy at Stony Brook University, Parent Program at Stony Brook and Expansion Program at Southampton, is accredited by the Commission on Accreditation in Physical Therapy Education (CAPTE)
Address: 1111 North Fairfax Street, Alexandria, Virginia 22314
Telephone: 703-706-3245  
Email: accreditation@apta.orgWebsite: http://www.capteonline.org
To contact the program/institution directly, please call (631)-444-3250 or email: ptprogram@stonybrook.edu
NPTE Ultimate Pass Rate:
Stony Brook Campus
2-year Average (2015-2016): 98.2%
Southampton Campus
2-year Average (2015-2016): 100%
Graduation Rates:
Stony Brook Campus:
2-year Average (2015-2016): 90.7%
Southampton Campus
2-year Average (2015-2016): 92.3%
Six-month Employment Rate:
Stony Brook and Southampton Campuses:
2-year Average (2015-2016): 100%
---
DPT Program main site | Admissions process | Southampton housing information