Skip Navigation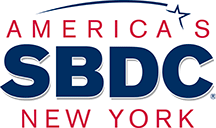 Small Business Development Center at Stony Brook University
FAQ
What is the Stony Brook Entrepreneurs Challenge?
 A competition where the best Stony Brook students' business ideas or start-up businesses compete for a cash prize to be used to invest into their business.
Who can participate in the Stony Brook Entrepreneurs Challenge?
Any undergraduate and graduate student who is currently attending Stony Brook University.
Are international students eligible?
 Yes, international students can enter a business into the Stony Brook Entrepreneurs Challenge, but that business must be based within the United States.  Prizes cannot be sent out of the country.
How do I sign up for the Stony Brook Entrepreneurs Challenge?
 Please send an email answering the required Stage I questions about your business idea to the Small Business Development Center, at SBDC @stonybrook.edu.
Is there a prize for the Stony Brook Entrepreneurs Challenge?
Yes, there is cash prize that must be used to move the business you are presenting forward, and not to pay previous debts nor for personal use. Cash amount will be determined by the judges at the 3 rd and final presentation day. The largest cash prize awarded to date was $ 35,000.
What types of business ideas are acceptable for the Stony Brook Entrepreneurs Challenge?
  If your answers for the questions for Stage I are detailed and specific, and you are suggesting a legitimate, innovative business idea, your entry will be accepted. While technology-oriented businesses are preferred, any type of business is acceptable, as long as it is a "real" business and not a mythical, whimsical business idea—which will not result in winning a cash prize.
Who can I turn to for help/assistance during the competition?
 As many past winners have, you may seek help from the Certified Business Advisors of the Small Business Development Center located in Building 17 at the Research & Development Park here at Stony Brook University. In addition, competitors are free to seek counseling from whomever they choose, including Stony Brook University professors or persons outside the University.
Can I sign up for Stage III of the Stony Brook Entrepreneurs Challenge even though Stage I and Stage II have already passed?
Yes, as long as you enter before the scheduled deadline for Stage III—the final stage—where the winner will be chosen. If you fail to reserve a time slot one week before the start of Stage III, you will be dropped from the competition and will receive an email stating so. Competitors who do not enter Stage I or Stage II will not be eligible for SBDC counseling, and will not receive the preliminary feedback from the judges.
What is the purpose of the Stage II feedback panel presentations?
To provide you with constructive feedback, including tips, suggestions on improving competitors' Stage III presentations and business plans.
Is there anything that I have to bring or prepare for the Stage III final presentation?
You must email us a copy of your PowerPoint presentation 24 hours before you make your Stage II presentation, so that all PowerPoint presentations can be uploaded to the computer beforehand. Please bring five copies of your PowerPoint presentation and your business plan to your scheduled STAGE III presentation. Hint: It is wise to dress in business attire as you want to appear professional and make the best impression on the judges.
Who are the judges for the Stony Brook Entrepreneurs Challenge?
The panel of judges is comprised of business professionals from local communities, angel investors, and possibly, SBDC Advisors and/or other Stony Brook University professionals.
If I have further questions about the Stony Brook Entrepreneurs Challenge, who can I contact?