Skip Navigation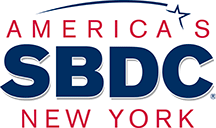 Small Business Development Center at Stony Brook University
Awardees
 Profiles of people who dared to compete. And won.
---
  2019 SolarClear > Awarded 1st Place with a Prize of $10,000
  Shrish Patel
Our self-cleaning technology removes dust from solar  panels and regains the lost power. The technology is based on  proprietary electrodes that generate electric fields to sweep away  dust from solar panels. Removal of dust would enhance energy  efficiency and save millions of dollars in cleaning costs once  commercialized.
We were inspired by NASA technology which was  developed for Mars rovers and made it more practical for terrestrial  applications. In addition to the solar industry, our technology is  relevant to architectural glass, automotive, aerospace and military  applications.
2019 African Grow N' Glow > Awarded 2nd Place with a Prize of $7,000
  Yark Beyan
A social enterprise that connects the village market to the global community.
2019 Condolences Online LLC > Awarded 3rd Place with a Prize of $5,000
  Samantha Frontario
Condolences Online  is an online/App service that brings convenience to families and individuals during incredibly stressful and sad times due to the loss of a loved one. We like to consider ourselves as the 'Expedia' for funerals and funeral needs, where we connect our customers to people in the industry without leaving our site. Our goal is to provide customers with end to end all-inclusive services that encompass everything during this difficult time of losing a loved one.  
  2019 CharGo> Awarded 4th Place with a Prize of $5,000
  Jeremy Lu
Similar to bike sharing, users can rent and return battery packs with a cable attached from any battery station to charge their smart devices. It provides a timely and convenient charging service that solves the low battery situation when travelling outside, such as when using public transportation.  
2019 Sustainable Medical Solutions EcoPPE> 2-Way Tie for 5th Place with a Prize of $1,500
  Collin Kwasnik
A start-up company that produces environmentally-friendly personal protective equipment for the healthcare sector.
2019 Drone X> 2-Way Tie for 5th Place with a Prize of $1,500
  Dhruv Suri and Akshay Aurora
A drone capabilities platform and device marketplace.
---
 2018 Roflex > 3-Way Tie for 1st Place with a Prize of $10,000
  Joseph Muller and Amna Haider
A startup company developing a wearable device to improve the effectiveness of at-home rehabilitation. The technology was originally produced for a biomedical engineering senior design class and has potential to be used in fitness and medicine by both healthy adults and patients recovering from injuries. This device will empower individuals suffering from diseases like stroke with independence and personal accountability at an affordable price.  Roflex went on to win first place at the regional competition and People's Choice award at the state competition.
 2018 Epistem >   3-Way Tie for 1st Place with a Prize of $10,000
 Saeid Kader
An interactive platform for textbooks. Rather than long texts, we represent content through our very own format: interample. Interamples are interactive examples which work in all major operating systems. They are simple, engaging and specially designed for the millennials. We also provide communication and analytics features to let the students and teachers experience the joy of learning. Epistem  went on to win second place at the regional competition and performed well at the state competition.
 2018  EZ Find >    3-Way Tie for 1st Place with a Prize of $10,000
  Bing Zhou 
Provides a comprehensive solution for fast object finding, indoor navigation, and store inventory management. The enabling techniques are artificial intelligence, copter vision, augmented reality and mobile computing. Performed well at Regionals.
  2018 EngageWhiz > Tied for 2nd Place with a Prize of $2,500
 Ryan O'Day and Matthew Wond
An ed-tech company that helps professors better engage students in the classroom. Professors can easily take and track attendance, ask questions, and gauge student understanding for a more effective lecture. EngageWhiz gives students a voice in class and allows them to review past materials for a more effective study experience.
  2018  Versitable >  Tied for 2nd Place with a Prize of $2,500
 Jawad Khalfan and Zachariah Djaballah
A stand-alone convenience table that provides unlimited positioning for its user. This multipurpose tablewith sleek design, will add flexibility to anyone's lifestyle. 
---
LFX Scientific > Awarded 2nd Place Prize of $10,000
C. Lonardo, Mitchell Fourman       
Developing a smart phone app to diagnose common skin conditions.
---
2011  The Ave, LLC > Award 1st Place Prize of $40,000
Wing-Yin To, Mary Man Ting Suen, Hong Hong Lin, Michael Jun Long Suen
Created an online social networking market place for independent fashion designers and boutiques.
---
2010 - Travel Portabout > Awarded 2nd Place Prize of $20,000
Selena Griffith, CEO
Created an online retail business selling travel-sized toiletries and related items that are packaged to meet Transportation Security Administration regulations. Items are shipped to home, office, or destination.
2010 - Freedom TeleMarketers > Awarded 1st Place Prize of $30,000
Ramm Yarden, A.C. Cohen, and Jennifer Gross, Principals
\Developed a remote telemarketing staffing solution that will revamp the way organizations interview hire, and monitor remote workers and the way organizations communicate with their customers. The company received guidance from a Small Business Development Center business advisor, and plans to use the awarded funds to build the infrastructure and market the technology.
---
2009 - Apollo Global Healthcare Services > Awarded 3rd Place Prize of $10,000
Srinivas Jalem, Principal
International second-opinion service to match requests from India with medical opinions from the United States.
2009 - Equus Technology > Awarded 2nd Place Prize of $15,000
 Name changed in October, 2009 to Equustep Innovations.
Chris Berghorn, CEO
Designer/Manufacturer of fiber-reinforced polymer matrix composite horseshoes;
lighter and stronger than aluminum or steel, custome-tailorable for applications including therapeutic, performance, and corrective shoeing.
The company is currently working with its Stony Brook Small Business Development Center business advisor to secure customer commitments as a basis for obtaining a modest initial investment (~$150,000).
2009 - Sabits > Awarded 1st Place Prize of $25,000
Sean and Stephen Orelli, Principals
Developer of games and other applications for mobile devices.
The company's first two applications were accepted by Apple and are being distributed through the iPhone and a third, Flying Pigs, has been submitted.
---
2008 - Solar Cool Technologies > Awarded 2nd Place > of $15,000
Ryan McCann, CEO
Solar battery-assisted portable cooler.
The company presented to the Long Island Angel Network in 2008 and is currently in discussions with several Network members about prospective growth pathways, based on strong interest from the Middle East, as well as discussions with market leaders, including Coleman And Igloo regarding licensing.
Contact: http://www.solarcooltech.com/index.html
2008 - Mobotpass > Awarded 1st Place Prize of $35,000
Zhijia Yuan, Wenbin Zhang, Danmo Lin, Jingting Wang, Principals
Introduced proprietary technology to create secure one-time password for wireless purchasing transactions.
---
2007 - Scientific Media Systems/ DOTGO > Shared 1st Place > Awarded $15,000
Stefan Gromoli and Ken Lanzetta, Principals
Launched on September 23, 2009 at DemoFall '09 in San Diego, a major semiannual conference for emerging technologies.
Positioned as Proprietary Technology to serve as "the Internet for text messaging."
A reviewer for CNET (the subsidiary of CBS whose technology news, reviews, opinion articles, and buying guides are an online staple) cautiously accepted the self-assessment in DOTGO's tagline. General Mills has selected DOTGO as its mobile publishing platform to introduce "FUEL," a new kind of Wheaties.
The company has received federal Small Business Innovation Research (SBIR) Phase 1 and Phase 2 awards, and is currently in active discussion with the Long Island Angel Network investors for an investment of $1M to match prospective additional $500,000 in federal funds.
Contact: http://dotgo.com/
2007 - Hailoo Search, Inc. > Shared 1st Place > Awarded $15,000
Dawn Hailoo, Principal
Launch was projected to be on September 23, 2009.
First native language Arabic search engine; at the time, the fastest growing internet user population. Presented to the Long Island Angel Network with preparatory assistance from the Stony Brook Small Business Development Center (SBDC) and network members. The company received a seven-figure investment from a family friend.
---
2006 - eTasso Inc. > Awarded $5,000
Kevin Pound, CEO
Social networking website; no longer in business.
---
2005 - Intrigma Inc. > Awarded $5,000
Tal Eidelberg, CEO
Founded in 2004, Intrigma delivers state of the art staff scheduling solutions to medical organizations. The company operates in three countries and is used by dozens of metropolitan, rural and academic medical centers. The company was awarded a grant from the National Science Foundation and is a previous winner of a Hauppauge Industrial Association's business achievementaward.
Contact: http://www.intrigma.com/home/index.bam