Skip Navigation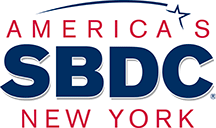 Small Business Development Center at Stony Brook University
Stony Brook Entrepreneurs Challenge 2020
DO You Have a Cool Business Idea?
Then sign up for the Stony Brook Entrepreneurs Challenge (SBEC) and win a share of $50,000 toward making your idea into a company. 
How the Funding Works:  Prizes awarded are in the form of funds that will apply towards I-Corp support related to customer discovery, technology development, infrastructure, advice, resources, networking opportunities, and training.  The I-Corps program nurtures and supports students to transition their ideas, devices, processes or other intellectual activities into the marketplace or into becoming I-Corps Team applicants. This program is supported by the National Science Foundation, and seeks to develop and nurture a national innovation ecosystem that builds upon research to guide the output of scientific discoveries closer to the development of technologies, products and processes that benefit society.
The Challenge has awarded almost half a million dollars to Stony Brook student entrepreneurs.  The Challenge will help you prepare to pitch your idea to a campus panel of experienced venture investors, entrepreneurs, and business services professionals - and you may be selected for NSF I-Corps Site and/or the regional competition for funding. You will have access to a New York State Small Business Development Center business advisor to help you develop your business model and practice your pitch.  Open to any student/any level/any program.   April 2nd, 2020 .
TO ACCEPT THE CHALLENGE: Apply to the 2020 Stony Brook Entrepreneurs Challenge. Tell your advisor that you want to participate in the Challenge.   Download this year's flyer.  

To Get Started:   Complete and submit the Stage 1 Entry Form and will receive contact information and the schedule for the mentoring program. Your time is now! Apply early if you want to be assured of having a Small Business Development Center Business Advisor. SBDC clients can present to a SBDC feedback panel for Stage 2 that which will offer suggestions for your presentation to help you succeed. Stage 3 will be your pitch to the campus funding panel. 

Regional Competition Finals are April 16th, 2020.

Click here for results from the 2019 Stony Brook Competition.
NYS Business Plan Competition Tracks
Agtech & Food
Energy & Environment
Military & First Responder
Midtech & Wellbeing
Consumer Products & Services
Technology & Entertainment
Click here for information about the Regional Competition.
State Competition Finals Submissions Due May 1; Judges Decisions May 24.
Click here for information about the State Competition.
Please email the Stony Brook Small Business Development Center with your questions at sbdc@stonybrook.edu.