Skip Navigation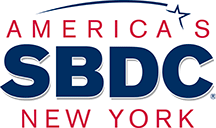 Small Business Development Center at Stony Brook University
SBIR/STTR Grant Proposal Writing Clinic
The Small Business Development Center (SBDC) at Stony Brook University hosted a free SBIR/STTR Phase I Proposal Writing Clinic on  March 26, 2019, followed by one-on-one counseling for the selected, near-term SBIR/STTR proposals on  March 27, 2019.
Presented by  Sharon Ballard of Enable Ventures, Inc., this clinic helped participants hone skills and prepare proposals for Phase I or Phase II SBIR/STTR grants.
In order to have participate in the clinic, you had to have been a SBDC client.
You can read more about the SBIR/STTR grant here.
If you are interested in the opportunity to apply for the SBIR/STTR  grant, please contact us at 631-632-9084 for an appointment.  If you have questions about the grant prior to making an appointment, please email us at  martha.stansbury@stonybrook.edu.